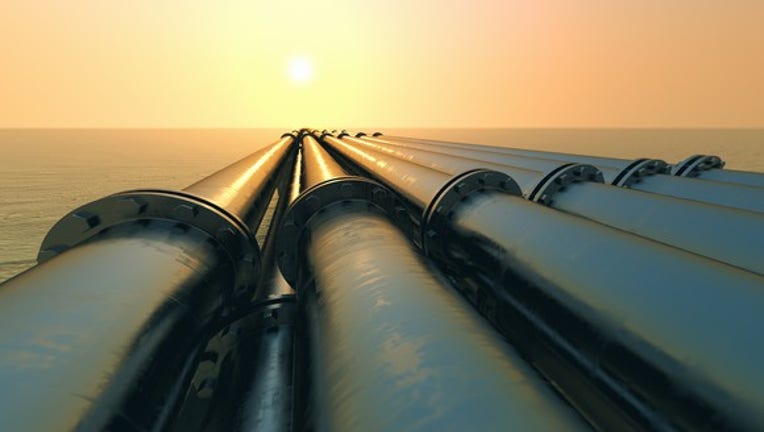 For evidence that 2016 was a transformational year for TransCanada (NYSE: TRP) we only need to look at its first quarter of results for 2017, which set a new quarterly earnings record. The Canadian energy infrastructure giant delivered a 16% improvement in comparable earnings versus last year and generated 1.2 billion Canadian dollars ($0.9 billion) in distributable cash flow, up more than 25% from last year's first quarter.
Drilling down into the quarter
As the following chart shows, TransCanada's results improved across all five of its business segments:
Data source: TransCanada. Chart byauthor. In millions of Canadian dollars, except the U.S. and Mexico segments, which are in U.S. dollars.
That said, the U.S. natural gas pipelines business stole the show, delivering comparable earnings that were up 116% versus the prior year. The bulk of that growth came from the company's dual acquisition of Columbia Pipeline Group and its MLP Columbia Pipeline Partners. Its ANR Pipeline also delivered strong results in the quarter, arising from a rate settlement last year and higher storage results.
Meanwhile, the other star this quarter was TransCanada's gas pipeline business in Mexico. Not only did the company benefit from the recently completed Topolobampo and Mazatlan pipelines, but it also started collecting equity earnings from its investment in the Sur de Texas pipeline joint venture with Sempra Energy (NYSE: SRE) subsidiary IEnova.
Finally, the company's other three segments delivered mildly higher results due to several factors. Canadian gas pipelines benefited from higher volumes thanks in part to new investments on the NGTL system. The liquids segment, likewise, benefited from higher volumes, this time on the Keystone pipeline. Meanwhile, energy earnings rose as a result of the termination of the Alberta power purchase agreements last year.
Image source: Getty Images.
What management had to say
TransCanada CEO Russ Girling proudly boasted that the company "generated record first quarter financial results, excluding specific items." He went on to note:
That said, he also pointed out that TransCanada's recent growth spurt is far from over:
One thing Girling highlighted was that the company made significant progress over the past few months sourcing financing for these growth initiatives. For example, the company raised $1.5 billion of junior subordinated notes that pay a low fixed rate of 5.3% for the next decade and don't mature until 2077. Meanwhile, it closed the sale of its U.S. northeast hydropower assets, generating $1.065 billion in proceeds, which it used to pay down part of the debt it took on to acquire Columbia. It expects to close the sale of the rest of its U.S. northeast power business during the second quarter. Finally, the company recently announced the sale of stakes in two pipelines to its MLP TC Pipelines (NYSE: TCP) for $765 million, continuing its dropdown strategy. The ability to secure these transactions and raise inexpensive capital is what will keep TransCanada on pace to meet its ambitious growth goals.
Investor takeaway
TransCanada delivered another record-breaking quarter thanks to the transformational acquisition of Columbia Pipeline. However, as good as its financial results were this quarter, it's also important to note the progress the company made in raising the capital it needs to finance its growth project backlog. Those transactions ensure that it has access to the low-cost capital it needs to keep its growth train rolling along.
10 stocks we like better than TransCanadaWhen investing geniuses David and Tom Gardner have a stock tip, it can pay to listen. After all, the newsletter they have run for over a decade, Motley Fool Stock Advisor, has tripled the market.*
David and Tom just revealed what they believe are the 10 best stocks for investors to buy right now... and TransCanada wasn't one of them! That's right -- they think these 10 stocks are even better buys.
Click here to learn about these picks!
*Stock Advisor returns as of May 1, 2017
Matt DiLallo has no position in any stocks mentioned. The Motley Fool has no position in any of the stocks mentioned. The Motley Fool has a disclosure policy.