Acquisitions and International Sales Growth Help Mylan N.V. in Q3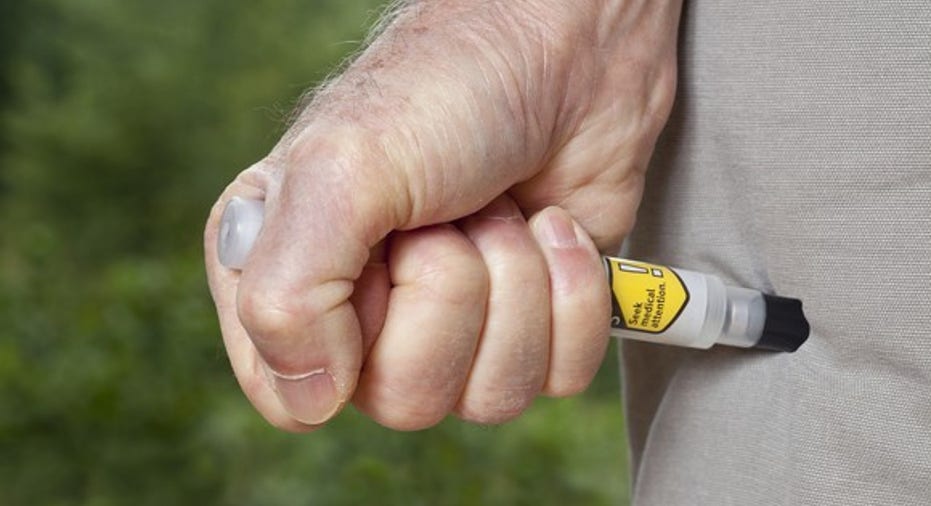 Most of the news about Mylan N.V. (NASDAQ: MYL) in 2016 has focused on the company's controversial pricing. But the drugmaker was able to change the headlines, if only for a while, when it announced its third-quarter results after the market closed on Wednesday. Here are the highlights from Mylan's quarterly update.
Image source: Getty Images.
Mylan results: The raw numbers
Data source: Mylan. YOY = year over year.
What happened this quarter?
Third-quarter revenue increased from the prior-year period for a couple of primary reasons: acquisitions and new product launches. Mylan completed its acquisition of the non-sterile, topicals-focused specialty and generics business ofRenaissance Acquisition Holdings in June. Less than two months later, the company wrapped up its purchaseof Swedish drugmaker Meda.
Mylan's generics segment performed better than its specialty business. The company reported third-quarter generics revenue of$2.61 billion, up 17% year over year. Generic drug sales in Europe and the rest of the world increased solidly, but U.S. sales grew only slightly from the prior-year period. This sluggish U.S. generics performance stemmed from lower volumes and selling prices.
Specialty net product sales declined 4% from the prior-year period to$418.7 million. The major culprit behind this decrease was lower unit volumes due to fewer wholesaler purchases in anticipation of the generic launch of EpiPen.
Mylan posted a GAAP loss in the third quarter primarily because of amortization related to acquisitions and a large settlement with the U.S. government over allegations that the company improperly classified its EpiPen products to pay lower rebates to Medicaid. However, the drugmaker reported non-GAAP earnings of $726.4 million, or $1.38 per share. In the third quarter of 2015, Mylan posted non-GAAP earnings of$733.8 million, or $1.43 per share.
What management had to say
Mylan CEO Heather Bresch said:
Rajiv Malik, Mylan's president, added:
Looking forward
Mylan reaffirmed its recently updated full-year 2016 adjusted earnings per share guidance of$4.70 to $4.90. The company also still thinks it will achieve its target of 2018 adjusted earnings of $6.00 per share.
Look for continued political pressure on Mylan, though. The Senate Judiciary Committee is urgingfederal antitrust regulators to investigate the company.Three members of the committee are also asking Mylan when it will reimburse the Department of Defense for overcharging for its EpiPen injector. All three senators pushing for reimbursement will still be in the U.S. Senate in 2017.
10 stocks we like better than Mylan When investing geniuses David and Tom Gardner have a stock tip, it can pay to listen. After all, the newsletter they have run for over a decade, Motley Fool Stock Advisor, has tripled the market.*
David and Tom just revealed what they believe are the ten best stocks for investors to buy right now...and Mylan wasn't one of them! That's right -- they think these 10 stocks are even better buys.
Click here to learn about these picks!
*Stock Advisor returns as of November 7, 2016
Keith Speights has no position in any stocks mentioned. The Motley Fool recommends Mylan. Try any of our Foolish newsletter services free for 30 days. We Fools may not all hold the same opinions, but we all believe that considering a diverse range of insights makes us better investors. The Motley Fool has a disclosure policy.