Ackman's Fund Asks for Exemption After Campaign Donation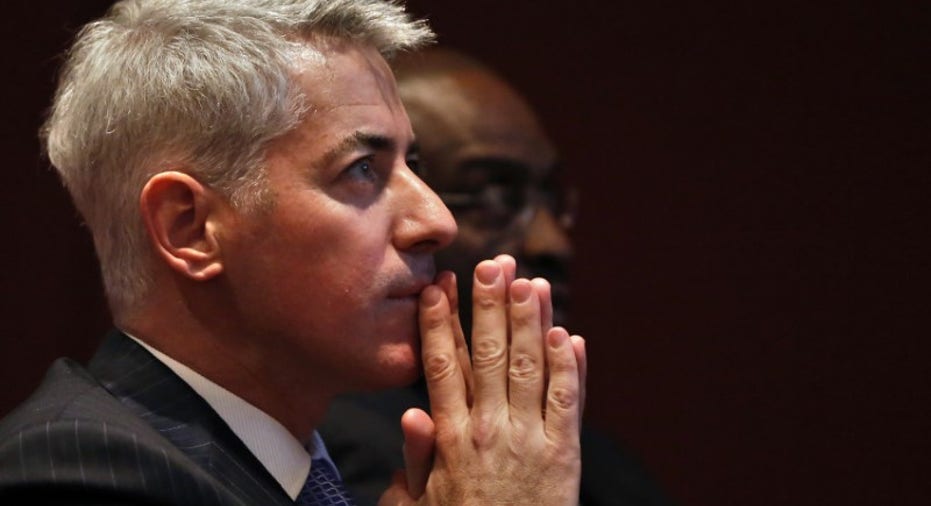 Pershing Square Capital Management, the hedge fund firm run by billionaire William Ackman, is asking the U.S. government that it be exempted from possibly having to return millions of dollars' worth of fees to a state pension fund after a former employee donated $500 to a family friend's political campaign.
In a letter made public on Tuesday, Pershing Square detailed the 2013 contribution by a former analyst and asked the U.S. Securities Exchange Commission not to force it to return fees it earned from managing the Massachusetts state pension fund if the regulator should determine that the fund violated campaign finance rules.
The matter represents another possible problem for one of the world's most closely watched hedge funds, at a time when it is suffering double-digit losses for the second straight year and investors may be looking for reasons to exit.
At issue is a contribution Paul Hilal made when he was a Pershing Square analyst to the campaign of Juliette Kayyem, a Harvard lecturer and security expert, who was running for governor in Massachusetts. Hilal was asked by Kayyem's sister to contribute $500. That is in excess of the $150 people are allowed to give to candidates they cannot vote for. Hilal declined to comment.
If Kayyem had been elected governor, she would have been able to appoint members of the state pension fund's board who could vote on which firms should manage the fund's money. Regulators have recently paid more attention to deals that investment firms have made with pension funds in order to try and steer business their way.
Pershing Square sent its letter to the SEC in September, months after the regulator asked for information about campaign donations. It is unclear precisely how much in fees is at stake, but based on how much the New York-based firm manages for the state, it could be in the millions.
"Causing (Pershing Square Capital Management) to forfeit compensation for the two-year period subsequent to the contribution could result in a financial loss that is thousands of times the amount of the contribution," the firm wrote to the SEC in asking for the exemption.
In a statement on Tuesday, Pershing Square called the improper donation "an unintended violation," and said it takes compliance very seriously.
The SEC declined to comment.
"A former employee made a $500 campaign contribution to his friend's sister's unsuccessful primary campaign in an unintended violation of our compliance policies," Pershing said in its statement. "The donation was $350 in excess of the allowable contribution. The donation has since been returned."
To the best of the firm's knowledge, Hilal had no contact with the Massachusetts state pension fund whilst he was an employee of Pershing Square, the hedge fund said.
The firm is now prohibiting all donations to local and state races and requiring employees to certify contributions four times a year instead of once a year.