Ackman: ADP's management team lacks 'critical capabilities'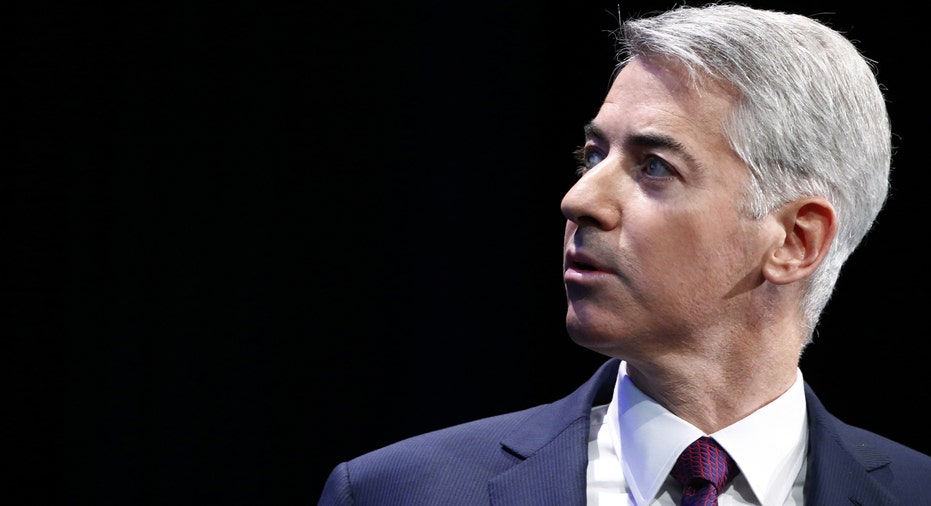 Pershing Square Capital's Bill Ackman laid out his plan to improve processes and growth at human resources software company ADP (NASDAQ:ADP) during a conference call on Thursday, taking swings at the company's "bureaucratic" executive management team.
Ackman, who is squabbling with ADP CEO Carlos Rodriguez over his vision for the company, said the current leadership team is insular and "lacking critical capabilities." He also said the management structure makes it so outside views are not considered.
The other big issues identified by Ackman, who owns an 8% stake in the payroll processor, include failure to innovate and properly integrate acquired technology, which he said the company attempts to make up for with head count. That, he says, is both a competitive and operational problem leading to essentially flat labor productivity.
"The status quo is harming the long-term competitive position of the company," Pershing Square executives said Thursday. "The company is losing share and losing very material ground. The current legacy products and systems are really issues that need to be addressed."
Pershing Square Capital also pointed to ADP's loss of market share in the enterprise segment as a critical missed opportunity for the company. Ackman said the company should be a world leader.
Pershing Square said Thursday ADP could significantly improve its growth prospects if it improved its product offerings and competitive positioning, streamlined corporate structure and updated back-end infrastructure.
Ackman criticized ADP for not being consistent and transparent with the company's disclosures, citing "complex accounting" as a strategy employed by the payroll business to hide client losses and competitive disadvantages.
ADP did not immediately return FOX Business' request for comment.
Ackman and Rodriguez have exchanged words throughout recent weeks, after Rodriguez accidentally sent Ackman an email meant for his legal team. Ackman, who wanted to nominate new members to ADP's board, suggested the payroll company may need a change in management – though alleged he was willing to work with the team in place. In the misfired email, Rodriguez doubted Ackman's expressed willingness to work with the current management team, finding it implausible.
Ackman has since said that he felt ADP unfairly characterized their interactions "in an effort to make Pershing Square's requests appear unreasonable to the rest of the board and the investing public." According to Ackman, ADP gave the impression that he sought to replace Rodriguez, even though he said he would be open to working with the team in place if they shared his vision.
Additionally, while Ackman said he sought three seats on the 10 member board, the company said the hedge fund manager originally wanted five—which would have given him effective control.
Finally, Ackman said ADP characterized his one-week extension request for board nominees as 30 to 45 days.
Last week, Rodriguez referred to Ackman as a "spoiled brat" and a "used car salesman" during a television interview on CNBC.
"What it feels like is I'm negotiating with someone about buying a used car," Rodriguez said. "This is not a used car. This is a company that has 58,000 employees, a $50 billion market cap, and a lot of shareholders we have responsibilities toward."
The two sides have a scheduled meeting in September.