Accelerating housing market boosts homebuilder stocks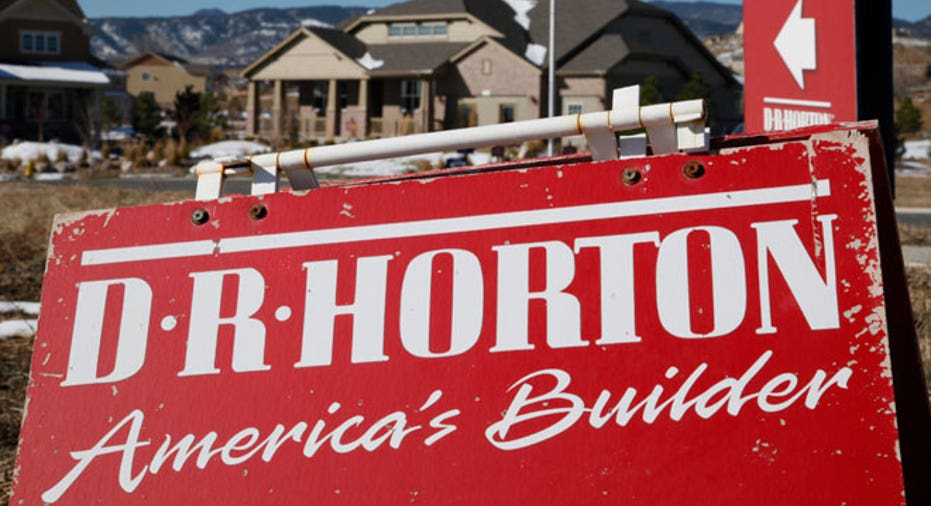 A rebound in the market for new homes is propelling shares of the companies that build them, a key sign of how the improving economy has supported the stock market's recent gains.
D.R. Horton jumped 92% over the last 12 months while PulteGroup rose 85%. Lennar, which agreed to buy CalAtlantic Group in an October deal that makes it the country's largest homebuilder, increased 59%. The S&P 500's homebuilding sub-industry, which is made up of those three companies, added $19.2 billion to its market cap over that span, a rise of 73%.
All three were on the rise Wednesday, with D.R. Horton up 3.5%, PulteGroup up 2.7%, and Lennar up 3.7%. That came after Commerce Department data showed that spending on construction products grew 0.8% in November from a month earlier, above the 0.5% rise that economists had forecast. The rise was due to a pickup in homebuilding, as well as office and real estate property construction.
The SPDR S&P Homebuilders exchange-traded fund, which also includes building products and home furnishings companies, rose 32% in the last 12 months, topping the S&P 500's 20% gain.
In the last year, the supply of housing has tightened, particularly in cities like Denver and Atlanta where demand for homes has been growing, according to Jay McCanless, an analyst at Wedbush Securities. That, coupled with robust jobs growth and still-low mortgage rates, may continue to bolster the market.
"Especially as millennials begin to enter the prime home-ownership phase, I think that will be a tailwind," he said.
A measure of builder confidence in the market for new single-family homes jumped to its highest in more than 18 years last month, another sign of momentum in the sector.
"Our continued confidence in the homebuilding industry is reinforced by low rates, tight supply, strong demand and expanding household formations," said Robert Francescon, co-chief executive officer & director at homebuilder Century Communities Inc., in a November earnings call.
That said, the sharp rise in homebuilder valuations over the last year has left some concerned that the market is getting ahead of improvement in the underlying housing market, which was hard hit during the financial crisis.
"Housing fundamentals lacked the kind of crispness one might have expected given the stock price performance," said Stephen Kim, an analyst at Evercore ISI, in a note to clients Wednesday, referring to gains over the past year.
One wild-card for the sector is the federal tax-code overhaul recently signed into law. A cap on mortgage interest deductions could weigh on demand for new homes above the $750,000 limit, though Mr. McCanless noted that it would likely have a limited effect on most homebuilders. A drop in the corporate tax rate could increase homebuilder profitability and any pick-up in the economy due to the overhaul could increase demand by giving buyers more money to spend on homes, analysts say.
"Bullishness around tax reform may amplify any positive commentary in the early Spring, and allow the group to extend its winter rally into the first quarter," Mr. Kim said in the note to clients, adding that fears about higher rates may dampen the rally later in the year.