Abercromie & Fitch sales beat fueled by Hollister demand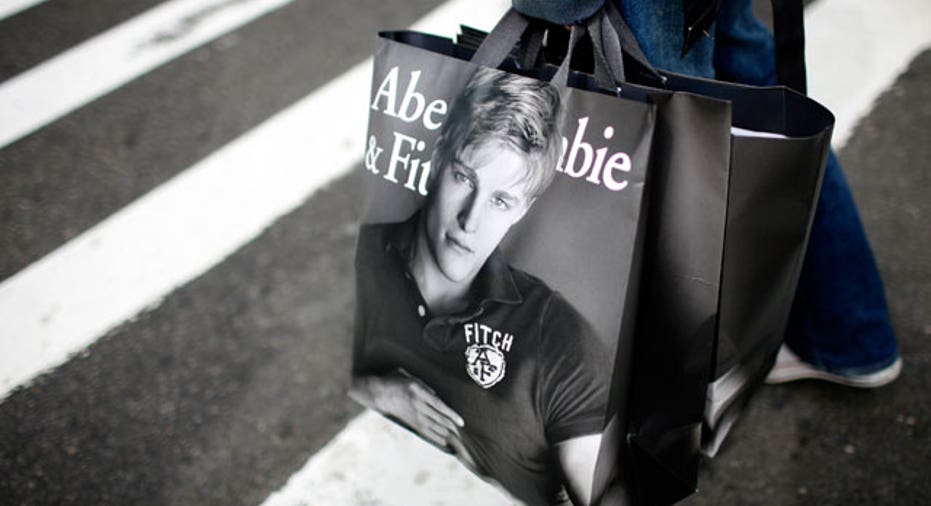 As a dark cloud hovers over the traditional retail industry, the first quarter wasn't as bad as Wall Street expected for teen clothier Abercrombie and Fitch (NYSE:ANF), sparking a more than 9% jump in the company's stock price on Thursday.
The struggling company, rumored to be eyed for a potential joint bid by private-equity firm Cerberus Capital Management  and American Eagle Outfitters (NYSE:AEO), said same-store sales – a key metric for retailers – declined 3% during the first quarter, better than the 3.1% decline analysts polled by FactSet expected.
As Abercrombie's same-store sales dropped 10%, the company's Hollister brand saw a 3% rise, which CEO Fran Horowitz attributed to better aligning of the company's marketing with product assortment, loyalty programs and promotions. She pointed to early swimwear sales in the first quarter helped by a range of promotional efforts including email campaigns and efforts to engage customers on social media platforms like Snapchat (NYSE:SNAP) and Facebook-owned (NASDAQ:FB) Instagram. She said the company will apply strategic initiatives used at its Hollister brand in an effort to help drive positive comp-sales improvements at Abercrombie.
In the first three months of the year, the company rolled out a reserve-in-store option for customers who would like to ensure they'll walk away with the products they want before heading out to shop. Joanne Crevoiserat, Abercrombie's chief financial officer, said the early reaction has been positive, while the company continues to see a "tremendous" level of engagement on Instagram and through direct email campaigns as consumer shopping preferences shift increasingly online.
The retailer posted a net loss of $61.7 million or 91 cents per share, wider than last year's $39.6 million loss. The results included negative tax-related impacts totaling 19 cents. Wall Street had expected a loss of 70 cents per share for the quarter.
Meanwhile, the company reported a 4% decline in revenue from the year prior to $661.1 million, which topped forecasts calling for $651.26 million.
"We are encouraged by our progress across all brands, particularly in March and April as a whole, in an aggressively promotional environment," Horowitz said in a statement.
"While we anticipate the second quarter environment to remain promotional, we expect results to improve further in the second half of the year as we see returns from our strategic investments in marketing and omichannel," she said.
Abercrombie expects same-store sales to remain under pressure in the second quarter, but improving in the back half of the year. By the end of 2017, the company expects to open seven full-price stores and two new outlet locations mainly in the U.S., as it shutters 60 stores across the country as leases expire.
The retailer has faced an uphill battle in recent years amid dwindling traffic to mall-based stores. Fueled by the meteoric rise of e-commerce giant Amazon (NASDAQ:AMZN), consumers have increasingly preferred to shop online for products they once ventured out to physical stores to buy. Notable exceptions to that trend have been the treasure-hunt retail model emulated by TJX (NYSE:TJX) brands Marshalls and HomeGoods, and experience-based blueprints that department stores like Neiman Marcus and Macy's have strived to provide.
Aimed at combatting that pressure, Crevoiserat emphasized Abercrombie's efforts to rightsize the store fleet, which includes slimming down store footprints, and closing some locations while updating and remodeling others.