Abercrombie & Fitch Co. Is Up Today on Buyout Rumors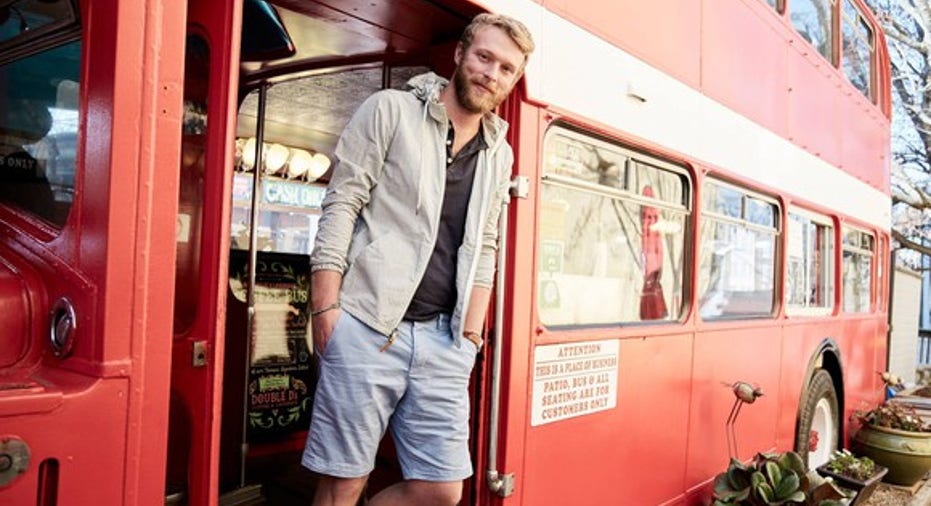 What happened
Shares of Abercrombie & Fitch Co. (NYSE: ANF) rose as much as 13% in early morning trading Wednesday after reports surfaced that the clothing company is seeking potential buyout offers. As of 12:45 p.m., shares had eased back, but were still up about 6% on the day.
So what
As first reported by Reuters, Abercrombie & Fitch has hired an investment bank to begin the process of putting itself up for sale. The company tried to rebrand itself in 2014 toupdate its style and compete more effectively amid changing fashion tastes, but so far, that effort hasn't fared very well. This report comes at a time when many similar fashion brands, as well as large clothing retailers, are struggling to adapt to challenges including the rise of new fast-fashion competitors and a drop in mall traffic due to the growing popularity of e-commerce. At the beginning of this year, Abercrombie & Fitch shares were hovering at their lowest point in 17 years, down about 86% from their 2007 high. However, 2017 has so far been good to Abercrombie and Fitch shareholders, with gains coming after the company reported a rough full 2016, but one that was slightly better than analysts had feared. As of the mid-point Wednesday, shares were up about 13% year to date.
Image source: Abercrombie & Fitch's Official Facebook page.
Now what
Abercrombie's Q4 and 2016 results were better than expected, but they weren't very good. The company reported sales down 7%, with same-store sales companywide down 5%. The company still reported positive earnings, but they dropped to $4 million compared with over $35 million for fiscal 2015. It offered a few upbeat notes -- such as slight same-store sales growth in its Hollister brand -- but the company still plans to close another 60 stores total in 2017.
Abercrombie & Fitch certainly faces intense challenges, not only due to brand risk as its teen-retail image is struggling in today's marketplace, but also from lower cost competition that is forcing it (and many brands) to discount, which reduces profit margins further. If a suitor does buy Abercrombie this year, expect the brand to get a significant overhaul.
10 stocks we like better than Abercrombie & FitchWhen investing geniuses David and Tom Gardner have a stock tip, it can pay to listen. After all, the newsletter they have run for over a decade, Motley Fool Stock Advisor, has tripled the market.*
David and Tom just revealed what they believe are the 10 best stocks for investors to buy right now... and Abercrombie & Fitch wasn't one of them! That's right -- they think these 10 stocks are even better buys.
Click here to learn about these picks!
*Stock Advisor returns as of May 1, 2017
Seth McNew has no position in any stocks mentioned. The Motley Fool has no position in any of the stocks mentioned. The Motley Fool has a disclosure policy.