A weak open for US stocks after several companies disappoint investors with their results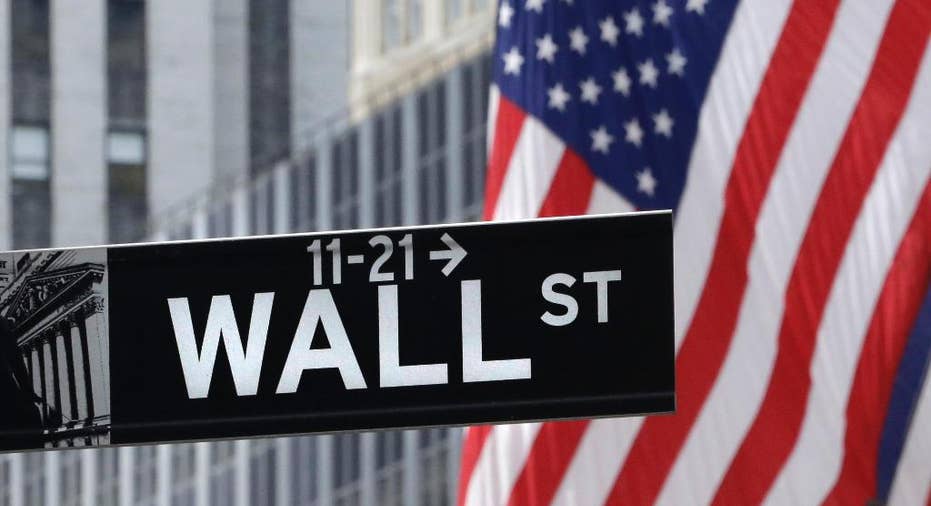 Stocks declined in early trading Thursday, following disappointing results from several big companies including Procter & Gamble and Facebook. A positive report on U.S. economic growth did little to help the market.
KEEPING SCORE: The Dow Jones industrial average lost 97 points, or 0.6 percent, to 17,654 as of 9:55 a.m. Eastern. The Standard & Poor's 500 index lost 12 points, or 0.6 percent, to 2,097 and the Nasdaq composite lost 34 points, or 0.7 percent, to 5,079.
RECOVERY: The U.S. economy grew at a 2.3 percent annual rate in the April-June quarter, rebounding from a harsh winter. Leading the growth was a surge in consumer spending, the backbone of the U.S. economy, and a recovery in foreign trade. While positive, the data looks at the U.S. economy three months ago and did little to boost stocks.
NO SALE: Consumer products giant Procter & Gamble fell $3.02, or 4 percent, to $77.59. The maker of Tide detergent and Gillette razors reported softer sales than what Wall Street analysts had expected. The company, like many others, has been negatively affected by the strong dollar, which makes U.S. products more expensive abroad.
HIGHER EXPENSES: Facebook shares fell $4.29, or 4 percent, to $92.90 after the company's results, while positive, included a sharp 82 percent jump in expenses as the company invested in growth. Facebook's stock hit an all-time high on July 21.
CALM OVERSEAS: European and Asian markets had another day of decreased volatility. Trading has been volatile in the last month, as China's stock market took several sharp falls and Greece forged a last-minute deal with its creditor to shore up its finances.
Germany's DAX fell 0.4 percent, France's CAC-40 index was flat and the U.K.'s FTSE 100 rose 0.3 percent. In Asia, China's Shanghai Composite lost 2.2 percent after rising more than 3 percent on Wednesday. Chinese stocks plunged 8.5 percent on Monday.
ENERGY: Benchmark U.S. crude edged up 15 cents to $48.94 a barrel on the New York Mercantile Exchange.
CURRENCIES: The dollar rose 0.4 percent to 124.33 yen and the euro edged down 0.6 percent to $1.0928. Russia's ruble weakened 2 percent to 59.84 against the dollar. On Tuesday the ruble reached 60 to the dollar, the lowest point in more than four months. The ruble has been falling under the pressure of cheaper oil, reviving concerns over the country's economic outlook
BONDS: U.S. government bond prices rose slightly. The yield on the 10-year Treasury note fell to 2.28 percent.