A Streaming Live Sports Service Could Be a Cable Killer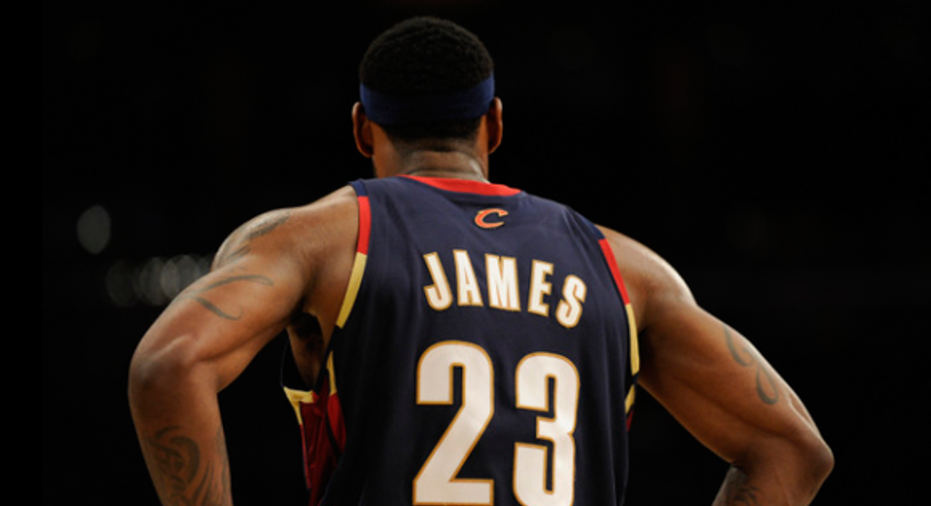 If the various professional sports leagues in the United States, along with their broadcast partners, offered an over-the-top streaming package heavy on live games, a new study shows consumers would pay for it.
Research from The Center for the Digital Future (CDF) at USC Annenberg and ThePostGame showed that 86% of Americans consider themselves sports fans, with 24% describing themselves as "intense" fans, according to the findings of #Score 16. In addition, almost 90% of those self-identified fans follow more than one team or more than one sport. In fact, the study found that even among those who are not sports fans, one-third say they follow more than one team.
Those are some big numbers, but the biggest might be that 63% of sports fans would be interested in paying for an all-sports over-the-top subscription channel should someone create one, said Broadcast & Cable in a post of its own about CDF/ThePostGame data. Among families with children, the number rises to 70%, suggesting that such a service could be a cable killer, but actually launching one comes with some major hurdles.
What stops a sports streaming service?
"Sports continues to gain importance among all content -- in some cases, it is the only must-see live content left," said CDF founder Jeffrey I. Cole in a press release touting the survey results. CDF is a research and policy institute within the USC Annenberg School for Communication and Journalism.
It is exactly what Cole said that makes creating a comprehensive over-the-top streaming sports service such a challenge. The National Football League (NFL), for example, has deals with FOX , CBS ,Comcast's NBC, and Walt Disney's ESPN. That group pays a combined $6 billion or so for NFL rights each season covering Sunday and Monday games. Add in in another $1.5 billion per year from AT&T's DirecTV for its Sunday Ticket package along with the $450 million NBC and CBS will each pay to share a new Thursday night package and you can see that protecting the status quo for financial reasons sits as the main barrier to creating an over-the-top streaming service.
It's a smaller issue for the National Basketball Association (NBA), Major League Baseball (MLB), and the National Hockey League (NHL), but with billions at stake from traditional broadcast partners, every league is going to tread lightly when it comes to taking away exclusivity from existing broadcast partners.
Live sports keeps people from cutting the cord because only traditional cable offers the full package of sports content.
What streaming options exist now?
Disney's ESPN is offered as part ofDISH Network's Sling TVOTT streaming service, which does give subscribers access to Monday Night Football, its selection of MLB games, and NBA games, along with a ton of live college sports. Sling also offers TBS, which has an NBA deal as well. In addition to Sling, a $20-a -onth service, sports fans could also sign up for CBS All Access. That $5.99-a-month OTT offer has some live sports -- like golf and college basketball -- but NFL games are blacked out due to rights issues.
In addition to those two choices, consumers can also get sport- or team-specific packages from some of the leagues. The NFL has no cord-cutting option. You can get access to all the games through DirecTV's Sunday Ticket, but that is not a stand-alone or a streaming service. The NBA offers something called League Pass, which lets members stream games, but to be a member you need a valid cable subscription.
The NHL offers a true streaming service that does not require a cable subscription, but it blacks out local games. That makes it an option for fans of a team other than the one where they live, but not a cord-cutting option for someone who likes the local squad. Major League Baseball offers a similar service through its MLB.TV, which also stops fans from following the team from their market.
While there are some sports streaming options, it's impossible to cut the cord and get everything a fan would want. Specifically, while a cord-cutter might get nationally televised games through ESPN on Sling, it would be impossible to follow your local team on TV without a traditional pay-television subscription.
The NBA Finals are on ABC, not ESPN, so fans need a cable subscription to watch. Image source: ESPN.
Is sports the killer app for cord-cutting?
Currently, sports fans have no viable cord-cutting option that gives them a similar menu of sports as a cable subscription. That's very different than fans of entertainment programming, who can watch nearly all network shows through streaming services, many as soon as 24 hours after they air.
The CDF survey makes it clear that a clear majority of sports fans would pay for a streaming sports package. It also found that people ages 25-34 would be willing to "pay more" for streaming sports than they do as part of a cable package and 29% of the age group even said they would watch sports streamed live from a mobile phone.
Sports programming may well be the last barrier keeping consumers tethered to their traditional cable subscription. If a true streaming package were to emerge featuring the majority of live sports offered on cable as well as local games (often shown on regional cable networks) it's reasonable to think people -- younger ones especially -- would cut the cord.
But, because Disney, CBS, FOX, and NBC (Comcast) have paid so much for sports rights, they have no financial incentive to create such packages. Big cable, especially Comcast, has no reason to want to push people toward cheaper streaming alternatives and the sports leagues are not likely to bite the hand that feeds them anytime soon. That's why even though a comprehensive live-streaming sports package might be a cable killer and people would probably buy it, you're not likely to see one in the near future.
The article A Streaming Live Sports Service Could Be a Cable Killer originally appeared on Fool.com.
Daniel Kline has no position in any stocks mentioned. He has no intention of cutting the cord because, what if he misses something? The Motley Fool owns shares of and recommends Walt Disney. Try any of our Foolish newsletter services free for 30 days. We Fools may not all hold the same opinions, but we all believe that considering a diverse range of insights makes us better investors. The Motley Fool has a disclosure policy.
Copyright 1995 - 2016 The Motley Fool, LLC. All rights reserved. The Motley Fool has a disclosure policy.