A Short Squeeze and the Rumor Mill Stir Up Agios Pharmaceuticals, Inc. in April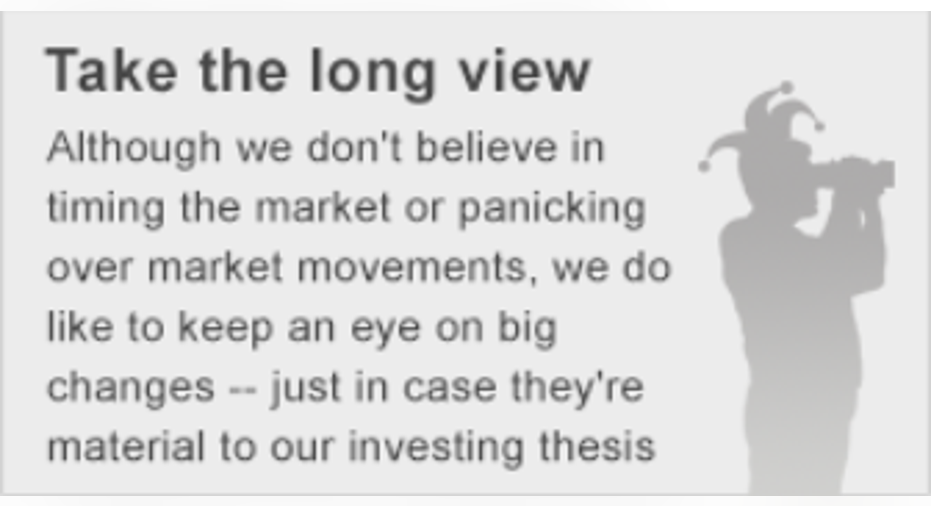 Image source: National Cancer Institute.
What: Shares of Agios Pharmaceuticals , a clinical-stage biopharmaceutical company focused on developing treatments for cancer and other rare genetic disorders, surged 21% in April, according to data from S&P Global Market Intelligence. While the reasons for the advance aren't readily apparent, it would appear that a possible short squeeze and tie-up rumors were the primary catalysts.
So what: Short-sellers, or traders who make money when stock prices fall, have been very active within the biotech industry in 2016 -- and with good reason, since many biotech stocks are down from where they began the year. As of mid-April, Agios had 5.9 million shares being held by short-sellers compared to its float of 29.3 million shares. This 20% short shares as a percentage of float is certainly above average and indicative of quite a few pessimists expecting a pullback.
However, when stock prices move rapidly against short-sellers (i.e., up), it can "trap" them in their position, essentially forcing them to cover their bet at a higher price. Doing so can drive a stock price with a full head of steam even higher. Considering that Agios' shares held short dropped by approximately 420,000 shares from mid-March, a modest short squeeze very well may have occurred.
Additionally, an 8-K filed with the Securities and Exchange Commission on April 14 noted that Agios and collaborative partner Celgene had agreed to defer to June 1, 2016 the process of allocating discovery program rights from their partnership which began on April 14, 2010. Celgene has already dialed itself in with AG-120 and AG-221, exercising licensing rights on these IDH mutant inhibitors that are primarily targeting various types of leukemia. Therefore, the rumor mill continues to churn that Celgene could, at some point, be interested in making a bid for Agios. Again, these are wholly unsubstantiated rumors at this point, but the idea of Celgene buying Agios has been tossed around by industry speculators for about a year now.
AG-221 duration of treatment trial data. Image source: Agios Pharmaceuticals.
Now what: Things are about to get exciting for Agios, one way or another. Both of its IDH mutant inhibitors have entered late-stage trials for acute myeloid leukemia (AG-120) and relapsed and refractory acute myeloid leukemia (AG-221), and there are a host of other early and midstage studies ongoing between the two drugs. AG-221 has been the notable standout of the two, generating a response rate of 37% in an update toward the end of 2015, with an 18% remission rate. At the time of the update the average duration of response was just shy of seven months, but the trial was still ongoing. AG-221 could very well have the potential to become a standard-of-care treatment for R/R AML, but it'll need its positive data trend to continue.
For the time being I would strongly suggest against buying Agios if your investment thesis is solely that it'll be purchased by Celgene or some other larger company. Betting on a buyout is very rarely a smart move. Instead, keep your eyes on Agios' work in isolating IDH mutations. If the company has success with AG-120 and AG-221, there's a decent chance it'll work in other indications, as well as earlier in the treatment process. This year and next year will be truly pivotal for Agios, and I personally can't wait to see how it plays out.
The article A Short Squeeze and the Rumor Mill Stir Up Agios Pharmaceuticals, Inc. in April originally appeared on Fool.com.
Sean Williamshas no material interest in any companies mentioned in this article. You can follow him on CAPS under the screen nameTMFUltraLong, track every pick he makes under the screen name TrackUltraLong, and check him out on Twitter, where he goes by the handle@TMFUltraLong.The Motley Fool owns shares of and recommends Celgene. Try any of our Foolish newsletter services free for 30 days. We Fools may not all hold the same opinions, but we all believe that considering a diverse range of insights makes us better investors. The Motley Fool has a disclosure policy.
Copyright 1995 - 2016 The Motley Fool, LLC. All rights reserved. The Motley Fool has a disclosure policy.