A Risk for This Apple Inc. Supplier Emerges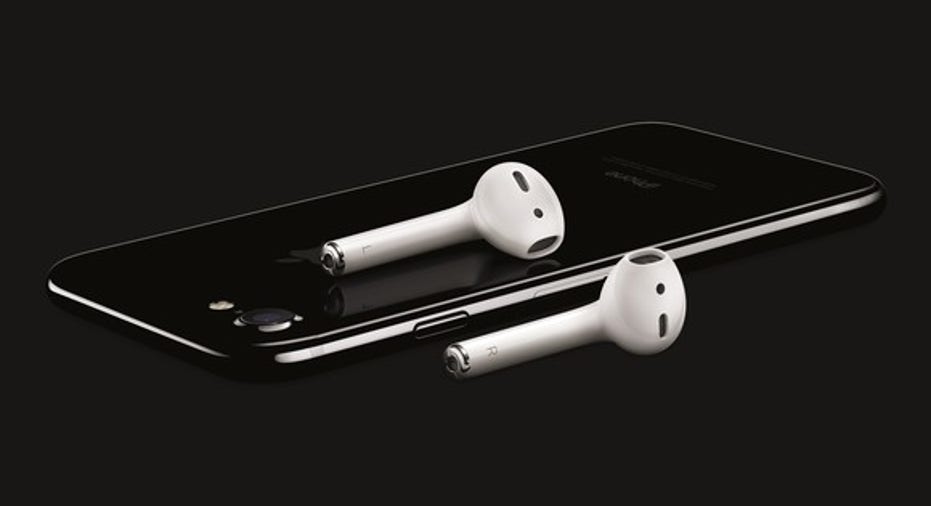 For years, Samsung (NASDAQOTH: SSNLF) was the sole manufacturer of Apple's (NASDAQ: AAPL) A-series applications processors. However, beginning with the A8 system-on-a-chip, Samsung lost that business to Taiwan Semiconductor Manufacturing Company (NYSE: TSM).
Samsung would win back a portion of the follow-on A9 orders (Samsung and TSMC split those orders, and it is believed that Samsung received a majority allocation), but TSMC won the entirety of the A10 orders.
Image source: Apple.
It is generally believed that TSMC has also won the entirety of the follow-on A11 processor orders. Those chips are expected to be manufactured in TSMC's new 10-nanometer manufacturing technology.
However, a new report from Korean publication ETNews claims that Samsung is "expecting that it can recover Apple's foundry supplies that were taken by Taiwan's TSMC by operating 7-nano production lines."
Samsung's apparent hunger to win back business from TSMC is a clear risk to the latter.
A12 probably isn't at risk, but what about A13?
Samsung went into mass production on its 10-nanometer LPE in the fourth quarter of 2016 and has publicly said that it expects to begin volume production of the follow-on to this technology, known as 10-nanometer LPP, in the fourth quarter of 2017.
Samsung has said that it aims to begin mass production of its 7-nanometer technology in 2018, and given the schedules around 10-nanometer LPE/LPP, I'd guess that Samsung is aiming for late 2018 production start for its 7-nanometer technology.
What this suggests is this: TSMC is unlikely to be at risk of losing A12 business to Samsung as the latter's 7-nanometer technology will be too late to market to support the A12, while TSMC has indicated that it plans to begin mass production on its 7-nanometer technology in the first half of 2018.
It's the potential A13 business that could be at risk from an aggressive push from Samsung.
Don't count TSMC out, though
Samsung seems to be planning some aggressive technical moves with its 7-nanometer technology -- it's reportedly planning to move to a new transistor structure called a Gate-All-Around (GAA) transistor that promises to allow chipmakers to continue to make transistors smaller.
However, TSMC has indicated that in 2019 it intends to roll out a performance-enhanced variant of its 7-nanometer technology.
There are a lot of factors that will drive Apple's decisions of where it plans to manufacture its next-generation A-series processors -- both business and technical -- so trying to guess where Apple will build its next-generation processors is difficult.
It's worth noting, though, that TSMC co-CEO Mark Liu said on the company's Q3 2016 earnings call that he expects TSMC's market share during the 7-nanometer technology generation will be "higher than 10-nanometer" and that TSMC's aim is for each new manufacturing technology to enjoy higher market share than the prior-generation technology.
It'd be hard for TSMC to achieve higher market share in the 7-nanometer generation relative to the 10-nanometer generation if it ends up losing a significant portion of Apple's business to Samsung. This leads me to believe that TSMC is confident that it can maintain its sole-source position at Apple, but only time will tell if that confidence is deserved.
10 stocks we like better than Taiwan Semiconductor ManufacturingWhen investing geniuses David and Tom Gardner have a stock tip, it can pay to listen. After all, the newsletter they have run for over a decade, Motley Fool Stock Advisor, has tripled the market.*
David and Tom just revealed what they believe are the 10 best stocks for investors to buy right now... and Taiwan Semiconductor Manufacturing wasn't one of them! That's right -- they think these 10 stocks are even better buys.
Click here to learn about these picks!
*Stock Advisor returns as of February 6, 2017
Ashraf Eassa has no position in any stocks mentioned. The Motley Fool owns shares of and recommends Apple. The Motley Fool has the following options: long January 2018 $90 calls on Apple and short January 2018 $95 calls on Apple. The Motley Fool has a disclosure policy.