A Close Look at IBM's Dividend Potential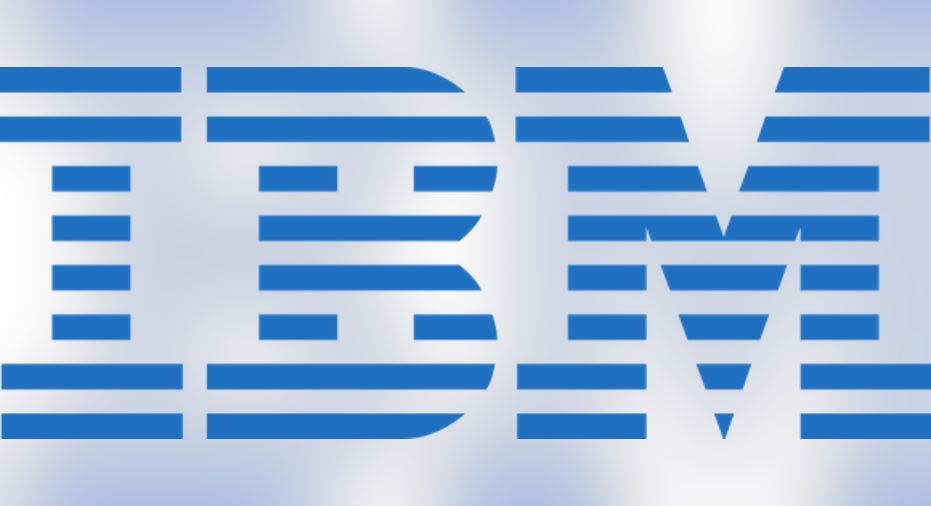 Image source: IBM.
For 100 consecutive years,International Business Machines has paid shareholders a dividend, and for 21 consecutive years, the company has increased that dividend. The latest dividend increase came in April, boosting IBM's quarterly payout by 7.7% to $1.40 per share. It was a smaller increase than IBM investors have enjoyed in recent years, but given the company's ongoing transformation, which has put pressure on earnings, a smaller dividend hike shouldn't be too surprising.
| Year | Quarterly Dividend Increase |
| --- | --- |
| 2016 | 7.7% |
| 2015 | 18.2% |
| 2014 | 15.8% |
| 2013 | 11.8% |
| 2012 | 13.3% |
Data source: IBM.
With IBM stock already offering an enticing 3.9% yield, and with the company suffering from a decline in profits, what kind of dividend growth should investors expect going forward? Let's dive in and find out.
IBM's dividend potentialUnlike many large technology companies, IBM hasn't hoarded cash. The company generally spends most of its free cash flow each year on share buybacks and dividends. Acquisitions eat up quite a bit of capital as well, but the company's balance sheet has remained solid. At the end of the first quarter, IBM had $14.9 billion of cash and $18.8 billion of debt not related to its global financing business on the balance sheet.
Free cash flow is ultimately what fuels dividend payments, and IBM remains a cash machine despite its long struggle to return to growth. In 2015, IBM generated $13.1 billion of free cash flow, and this year, the company expects to generate about $12 billion. Based on the current quarterly dividend and share count, IBM will shell out about $5.4 billion in dividends over the next year. That puts the payout ratio based on the company's projected free cash flow at 45%.
There's room to grow the payout ratio, and IBM's ongoing share buyback program allows its total dividend payments to grow more slowly than the per-share dividend. IBM reduced its outstanding share count by 2.1% during 2015, in line with the company's goal of a 2%-3% annual reduction. IBM's share buyback activity slowed in 2015, with $4.6 billion spent on its own shares compared to over $10 billion spent in each of the previous four years. I'd expect a similar amount to be spent annually going forward.
With IBM's earnings in decline, the company gave investors a smaller dividend increase than usual this year. Until IBM returns to growth, I'd expect these smaller increases to become the norm. Still, with a dividend yield of about 3.9% at the current stock price, high single-digit dividend growth is perfectly acceptable in my book.
Bigger dividend increases likely won't return until the company has officially turned the corner on its transformation. IBM is investing heavily in growth areas like cloud computing, analytics, and security. Those business are producing robust growth, and they now account for around 35% of total revenue, but the company's legacy businesses are shrinking. Coupled with currency fluctuations, the net effect has been falling revenue and profits. IBM expects its non-GAAP earnings to be at least $13.50 per share in 2016, down from $14.92 per share last year.
In the near-term, mid-to-high single-digit annual dividend increases seem likely. IBM could afford to raise the dividend more quickly, but I would expect a conservative approach given the ongoing profit declines. The return of faster dividend growth ultimately depends on when earnings growth returns, and that could still be a few years away. But even with slower dividend growth than the company has historically produced, IBM offers dividend investors a compelling opportunity. A 3.9% yield, far higher than many other large tech companies, along with a decades-long record of dividend increases, make IBM a great dividend stock.
The article A Close Look at IBM's Dividend Potential originally appeared on Fool.com.
Timothy Green owns shares of International Business Machines. The Motley Fool has no position in any of the stocks mentioned. Try any of our Foolish newsletter services free for 30 days. We Fools may not all hold the same opinions, but we all believe that considering a diverse range of insights makes us better investors. The Motley Fool has a disclosure policy.
Copyright 1995 - 2016 The Motley Fool, LLC. All rights reserved. The Motley Fool has a disclosure policy.