A Bigger Obamacare Penalty Is on the Horizon for 2017, but There Is Some Good News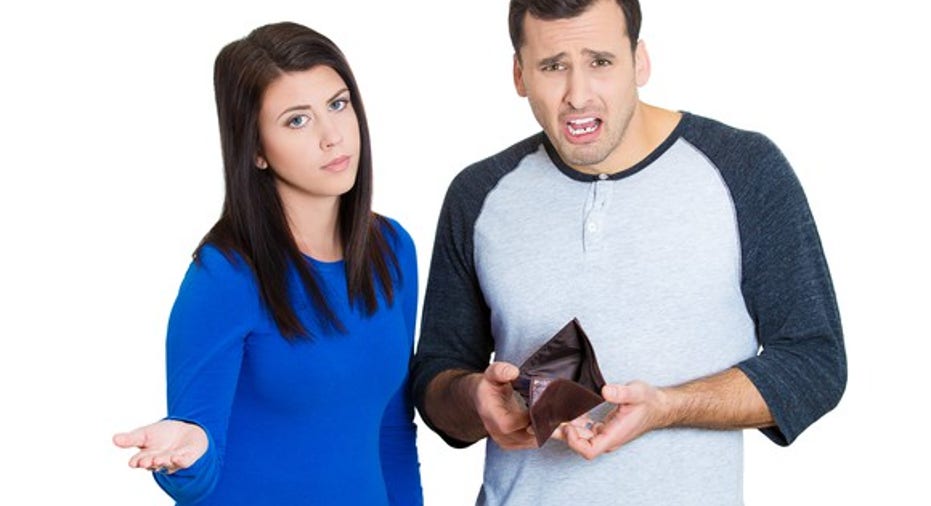 Image source: White House on Flickr.
The Patient Protection and Affordable Care Act, or "Obamacare," has polarized Americans since it was signed into law in March 2010.
On one hand, the new health law of the land helps consumers by requiring health insurers to spend at least 80% of their collected premium payments on their members, as well as mandating that all marketplace exchange plans offer 10 beefed-up minimum benefits. Insurers are also prohibited from turning away people with pre-existing medical conditions, and Obamacare established a transparent marketplace exchange in which consumers can make side-by-side comparisons of health plans within their state to decipher which one is the best value for them. Finally, the ACA allowed the federal government to offer funds to any states that wanted to expand their Medicaid programs. In total, 31 states took the offer.
Add the positives together, and we have more than 24 million people currently covered as a direct result of Obamacare, as well as an uninsured rate of 9.1%, according to the Centers for Disease Control and Prevention in the first quarter. That's the lowest level on record.
On the flip side, Obamacare has angered quite a few Americans. Obamacare's premiums look as if they'll soar in 2017, based on the initial rate requests insurers have sent to each state's Office of the Insurance Commissioner, or OIC. Some consumers were also booted off their longtime plans or had their primary care physician leave their network on account of Obamacare's minimum benefit requirements.
Image source: Getty Images.
Obamacare penalties are rapidly increasing
But the most defining Obamacare gripe is the individual mandate, which essentially requires consumers to purchase health insurance or pay a penalty come tax time (known as the shared responsibility payment, or SRP). There's very little love for the individual mandate among the American public.
There are more than a dozen ways to get out of paying the individual mandate, some of which include financial hardships, earning below certain income requirements, and, of course, buying health insurance. However, if you fail to purchase health insurance and earn above a given amount, then you could be hit by the SRP.
The SRP, or "Obamacare penalty," has grown by leaps and bounds since it was first introduced in 2014. Not having health insurance in 2014 meant paying the greater of $95 or 1% of your modified adjusted gross income (MAGI). According to H&R Block, this worked out to an average penalty of $150 in 2014.
In subsequent years, though, the penalty rocketed higher. In 2015, the Obamacare penalty was the greater of $325 or 2% of MAGI, and in 2016 it jumped all the way to the greater of $695 or 2.5% of MAGI. Based on estimates from the Kaiser Family Foundation, the expected Obamacare penalty for 2015 and 2016 is $661 and $969, respectively.
The bad news, at least for the uninsured, is this penalty will more than likely head higher again in 2017. But if there is a bright side, it's that the leaps-and-bounds jumps we witnessed between 2014 and 2016 are long gone. In 2017 and beyond, Obamacare penalties are set to increase on par with the national rate of inflation. Through the end of April 2016, U.S. inflation over the trailing 12-month period was only 1.1%, meaning a likely increase in penalties of about 1.1%, assuming inflation data remains relatively stable through the remainder of 2016. So on one hand there won't be any more huge jumps in the Obamacare penalty unless we have substantially higher inflation. And on the other, it means another year of (slightly) higher penalties for those who remain uninsured.
Image source: Getty Images.
This might be the bigger worry
The bigger issue for Obamacare in 2017 looks to be affordability. As of last week, with about 30 states having made their preliminary insurer rate requests public, the average premium hike request was a jaw-dropping 25% for 2017. Tennessee topped the list with an average premium price hike request of around 56%, and Arizona, Oklahoma, Kansas, and Texas weren't all that far behind.
Consumers and investors should keep in mind that preliminary requests are exactly that --preliminary-- and are subject to change as state OICs and insurers essentially haggle to find a middle ground where both are satisfied. Generally speaking, insurers need to show justification for any price hike in excess of 10%, but the large losses being booked by both small and large insurers on Obamacare's exchanges are certainly providing ample reason for OICs to consider these large premium rate hikes as necessary for the long-term survival of the program.
Making matters worse, it's possible we could see higher premium rates pushing healthier individuals out of Obamacare and back into the uninsured category. Some insurers have even been factoring healthy member attrition into their 2017 pricing, which is why UnitedHealth Group could be asking for a nearly 46% increase in New York, despite dropping out of many of the 34 states it operated in during 2016. In many instances, an average Obamacare penalty of around $1,000 will still be substantially cheaper than paying $2,500 to $3,500 annually for the cheapest bronze plan available.
We also have the presidential election on the horizon. Presumptive Democratic nominee Hillary Clinton has proposed keeping Obamacare in place and building on its core strengths, while presumptive Republican nominee Donald Trump plans to repeal and replace Obamacare. Between the election and pricing concerns, we may not have a good read on the health of Obamacare until February or March 2017, after the open enrollment period for calendar year 2017 is closed.
Without question, this is an uncertain time for the consumer living on a relatively tight budget -- and for the investor counting on health insurance stocks over the long term.
The article A Bigger Obamacare Penalty Is on the Horizon for 2017, but There Is Some Good News originally appeared on Fool.com.
Sean Williamshas no material interest in any companies mentioned in this article. You can follow him on CAPS under the screen nameTMFUltraLong, and check him out on Twitter, where he goes by the handle@TMFUltraLong.The Motley Fool recommends UnitedHealth Group. Try any of our Foolish newsletter services free for 30 days. We Fools may not all hold the same opinions, but we all believe that considering a diverse range of insights makes us better investors. The Motley Fool has a disclosure policy.
Copyright 1995 - 2016 The Motley Fool, LLC. All rights reserved. The Motley Fool has a disclosure policy.