9 Things You Didnt Know About Costco Wholesale Corporation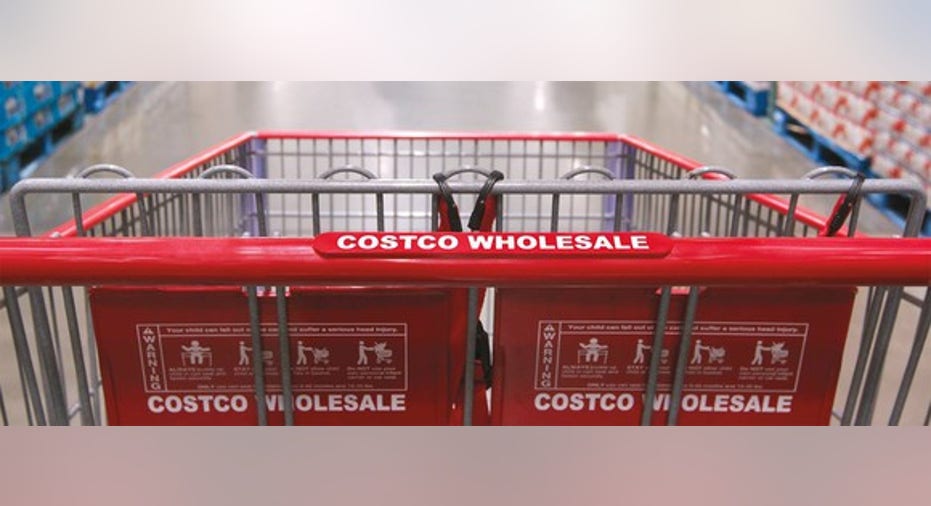 Image source: Costco.
Even if you're not a paying member, you're likely familiar with warehouse giant Costco . After all, it booked more than $100 billion of revenue last year and handled 2.3 million sales transactions per day.
Costco sells 100 million hot dog and soda combos each year thanks to a $1.50 price tag that hasn't budged since 1985. At last count, members were buying rotisserie chickens at an annual pace of 30 million.
Here are a few other facts that you might not know about the nation's second-biggest retailer (behind Wal-Mart ).
1. Small beginnings: Costco's first warehouse opened in 1983 in Seattle, Washington, seven years after Price Club launched its first store in San Diego, California. The two companies merged in 1993 and California remains Costco's biggest single market.
2. Less choice: Costco carries far fewer products than rivals. The selection at a typical warehouse features about 4,000 items, compared to 150,000 at a Wal-Mart and 80,000 at Target . "We seek to limit specific items in each product line to fast-selling models, sizes, and colors,"Costco executives explain in the 10-K report.
3. Retailing isn't the main business: Profits from Costco's membership fees, not its product sales, constitute the majority of earnings. Over two-thirds of operating income is generated from annual fees, making the company more of a subscription club than a retailer.
Annual net income. Since earnings are tied to steady membership fees, Costco's profits aren't as volatile as those of traditional retailers. Data source: Costco financial filings.
4. Side businesses mean big business: Costco's ancillary business, including gas stations, pharmacy, and food court, accounts for a hefty 16% of all revenue. If judged as a stand-alone enterprise, this group would rank No. 164 on the Fortune 500 list, just ahead of Goodyear.
5. An organic food giant: From a standing start a few years ago, Costco's organic food business has spiked to over $4 billion a year. The niche has been an ideal application of the retailer's powerful business model. A no-frills selling approach has allowed it to drive down prices while stealing share from higher-service providers like Whole Foods .
6. Market-thumping traffic growth: Costco's customer traffic has been rising at an incredible 4% annual pace for seven straight years now. Wal-Mart last booked just a 1% uptick on that metric and Target's first-quarter number was flat. That huge gap helps power market-beating sales growth for Costco that, in turn, keeps membership rolls churning higher.
7. E-commercechallenges: Its online operations account for a solid 3% of sales and span six countries -- the U.S., Canada, the U.K., Mexico, Korea, and Taiwan. Like most retailers, Costco sees a big opportunity online. Yet the business has unique challenges in that department. For example, a small store footprint means that it isn't easy to use the buy-online, pick-up-in-store strategies that have worked so well for companies like Wal-Mart and Home Depot.
8. Making shareholders feel special: Costco's dividend commitment is small compared to that of rivals. It pays out less than one-third of earnings to shareholders, while Target and Wal-Mart are both closer to 50%. However, Costco has made a habit out of goosing its cash returns through special dividends with a $7 per share payout in 2013 and $5 per share bonanza last year.
9. A fee hike is coming: Membership fees haven't risen from the current $55 annual charge since January 2012. Costco traditionally increases its fee every five to six years, which implies that subscribers will see their rates creep up sometime in 2017. That prospect has investors salivating at the profit boost it will generate, since so much of the fee translates directly to the bottom line.
The article 9 Things You Didnt Know About Costco Wholesale Corporation originally appeared on Fool.com.
John Mackey, co-CEO of Whole Foods Market, is a member of The Motley Fools board of directors. Demitrios Kalogeropoulos owns shares of Costco Wholesale, Home Depot, and Whole Foods Market. The Motley Fool owns shares of and recommends Costco Wholesale and Whole Foods Market. The Motley Fool recommends Home Depot. Try any of our Foolish newsletter services free for 30 days. We Fools may not all hold the same opinions, but we all believe that considering a diverse range of insights makes us better investors. The Motley Fool has a disclosure policy.
Copyright 1995 - 2016 The Motley Fool, LLC. All rights reserved. The Motley Fool has a disclosure policy.