8-Point Checklist for Investing in Retail Stocks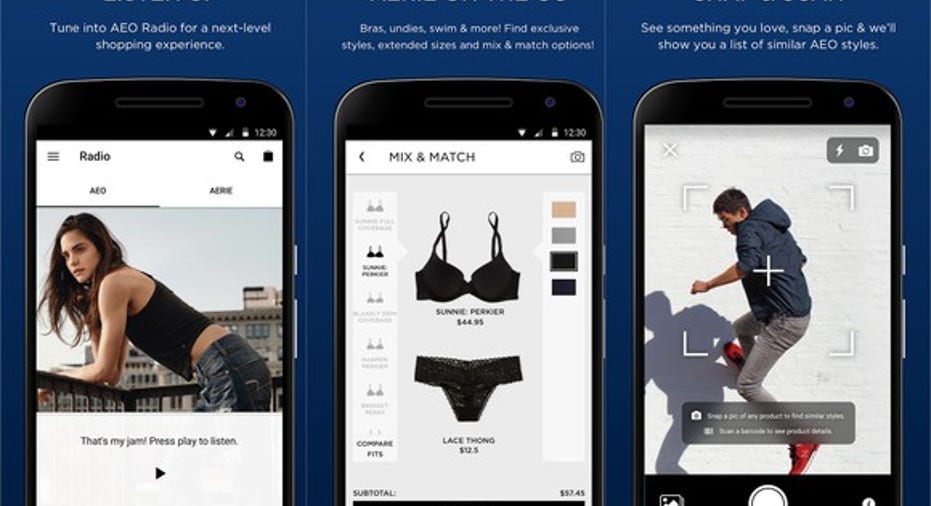 The retail sector can be a tough one to navigate, due to fickle consumer tastes and economic pressures. With TheConference Board's consumer confidence index hitting a nine-year high in September, investors should consider adding a few dependable retail stocks to their portfolios, but before doing so, they should answer these eight questions about each stock.
Image source: Getty Images.
1. How do its comparable-store sales measure up?
Comparable-store sales make revenue comparisons based only on stores open for a pre-defined period (usually at least a year). If a retailer's "comps" have been growing over the past few quarters at a superior rate to those of its industry peers, it might be a worthy buy because that shows revenue growth is coming from increasing sales at existing locations rather than opening up new stores.
Apparel retailer American Eagle Outfitters (NYSE: AEO), for example, reported 3% comps growth last quarter. That figure doesn't sound impressive, but it's much better thanGap's (NYSE: GPS) and Abercrombie & Fitch's (NYSE: ANF) respective declines of 2% and 4% in their most recent quarters.
2. How many stores is the retailer opening and closing?
If a retailer opens lots of stores while comps are declining, it's likely using new store openings to inflate reported revenue. If these new stores also fail to post year-over-year growth, they will eventually weigh down its comps and margins in the future.
Meanwhile, shuttering lots of stores can indicate that a retailer is desperate to cut costs. Back in August, Macy's decided to close 100 of its department stores, or15% of its bricks-and-mortar presence. While downsizing should improve Macy's margins and earnings, it also dramatically reduces its top-line growth.
3. Does it have a meaningful e-commerce presence?
In the age of Amazon (NASDAQ: AMZN), bricks-and-mortar retailers must have a strong online presence with easy-to-use websites and apps in order to sell to people where they are (online). A strong e-commerce presence also enables retailers to gradually reduce their store count to pivot toward higher-margin online sales. Investors should pay close attention to the percentage of a retailer's revenue that comes from digital channels, and how fast that figure is growing.
American Eagle's mobile app. Image source: Google Play.
4. Are inventories rising too quickly?
If a retailer's inventories are consistently rising every quarter, big discounts could be required to clear out older products before new ones are brought in. For example, American Eagle's inventories rose 3% annually last quarter, while Gap's declined 3% and A&F's dropped 5%.
That might seem like Gap and A&F are selling their products faster than AE, but AE posted better comps growth than both companies. Therefore, AE's inventory growth was likely caused by the introduction of new products instead of the accumulation of old ones.
5. Are gross margins holding steady as revenue rises?
Gross margins measure how much of total sales a company keeps. Reporting steady gross margins as revenue improves indicates that a steady flow of new consumers is willing to pay the retailer's listed prices. A look at American Eagle's gross margin and revenue growth over the past two years indicates that it probably won't need to slash prices anytime soon.
Source:YCharts
But if gross margins and revenue are both declining, a retailer could get stuck in a brutal cycle of slashing prices to prop up sales. That's precisely what happened to Gap over the past two years.
Source:YCharts
6. Have you visited the stores?
Before you invest in a retailer's stock, you should visit its stores. If you had visited JCPenney's stores during former CEO Ron Johnson's disastrous "turnaround" efforts in 2012, you'd likely have noticed a lot of empty stores.
Investors should also beware of retailers that open too many outlet stores, which can cheapen their brand appeal and lower their pricing power. Selling goods through outlets boosts sales, but it can make it tougher to sell higher-margin products in the future.
7. Do you understand the competition?
Competition is constantly changing in the retail sector. Apparel retailers face the threat of "cheap chic" players like Forever 21 and H&M, while big-box retailers, superstores, and department stores are losing ground to Amazon.
Investors should understand how these retailers are responding to the competition. Gap, for example, hired H&M exec Stefan Larsson (now the CEO of Ralph Lauren)to turn around its low-end Old Navy brand in 2012. Wal-Mart is aggressively countering online competition with price matching, curbside pickups, and subscription-based delivery services.
8. Is the stock expensive relative to its industry peers?
Lastly, investors should check if the stock is fairly valued relative to its industry peers. One way to do this is by looking at its price-to-earnings ratio. For example, American Eagle Outfitters trades at 14 times earnings, while theapparel stores industry has a P/E of 24. This means that it might be an undervalued play in the sector if it passes all the aforementioned tests.
The bottom line
The retail sector is complex, but many of these companies are easily accessible to mainstream investors. The next time you're out shopping, pay close attention to the popular stores -- they just might lead you to a great long-term investment.
A secret billion-dollar stock opportunity The world's biggest tech company forgot to show you something, but a few Wall Street analysts and the Fool didn't miss a beat: There's a small company that's powering their brand-new gadgets and the coming revolution in technology. And we think its stock price has nearly unlimited room to run for early in-the-know investors! To be one of them, just click here.
Leo Sun owns shares of AMZN and AEO. The Motley Fool owns shares of and recommends AMZN. Try any of our Foolish newsletter services free for 30 days. We Fools may not all hold the same opinions, but we all believe that considering a diverse range of insights makes us better investors. The Motley Fool has a disclosure policy.