7 Under-the-Radar Perks of Amazon Prime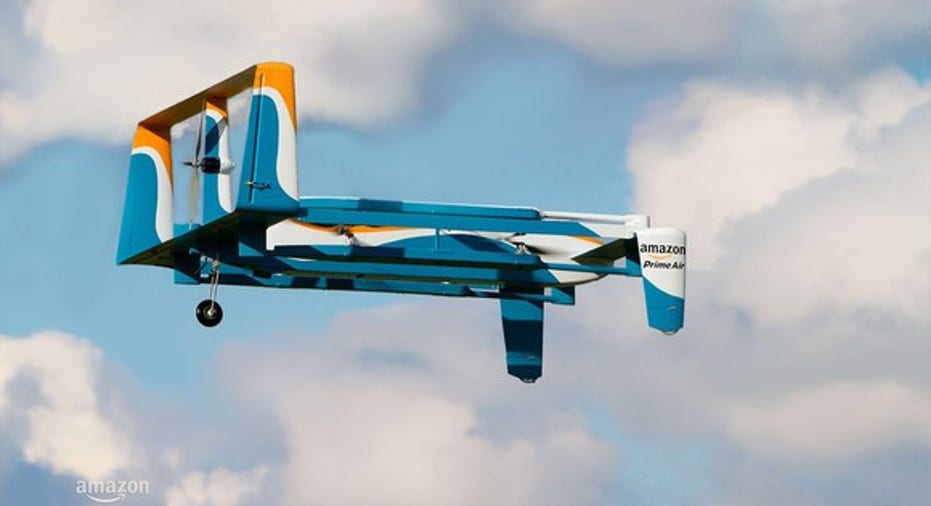 Amazon.com(NASDAQ: AMZN)knows how to draw a crowd. Tens of millions of shoppers rely on the leading online service's Amazon Prime service for speedy and subsidized delivery -- typically complimentary two-day shipping for Amazon-warehoused goods. However, that's just the tip of the Amazon Prime iceberg.
The dot-com darling packs plenty of digital perks with its Amazon Prime membership. Access to Amazon's growing video and music catalog that it makes available to members at no additional cost is well-known. After scoring some Emmy wins for some of its original shows, it wouldn't be a surprise to find some people that value Prime Video over the delivery of physical goods to justify renewing their annual memberships.
There's still a lot more to Prime than two-day deliveries and access to digital video and music libraries. Let's check out some of the other benefits that come with an Amazon Prime membership.
Image source: Amazon.com.
1. Feed your Kindle
Amazon's Kindle is the undisputed e-reader of choice, and it's naturally going to be a big part of Prime. Amazon gives Prime members two ways to beef up their Kindle content. Kindle First gives stateside Prime users early access to select new book downloads. Members can pick one of the e-books to download for free.
Kindle First selections are limited to one of six available titles every month, but theKindle Owners' Lending Library opens the door to hundreds of thousands of titles that can be rented out on a monthly basis.Kindle Owners' Lending Library offers digital books that will need to be returned before a new selection is made, and you can't rent out more than one in any given month. Amazon pays the authors that make their e-books available in the free rental program based on a monthly pool of money that is split up according to rental volume.
2. Early access to sales
Lightning Deals are old hat to Amazon regulars. They are the front-page specials that Amazon offers on its home page for a limited time or until they sell out. Prime members can get in on some Lightning Deals 30 minutes ahead of the masses with Prime Early Access.
Only some deals are tagged as Prime Early Access, and even then there are no guarantees that it won't sell out during that 30-minute head start over the masses. It's still something to watch because of some of the slick markdowns that are available as Lightning Deals.
3. Save a picture, it'll last longer
Amazon may not be known as a digital locker, but Prime Photos is a neat perk that allows unlimited digital photo storage. There are enhanced search and organization features to make sorting precious snapshots seamless.
4. You don't always have to wait 48 hours
When shoppers think of "free" Prime shipping they think in terms of two days (as long as the order is placed before that day's cut-off time). However, Amazon can sometimes deliver your order even faster.
Some eligible ZIP codes have access to free same-day Prime delivery. A growing number of cities are also part of Prime Now where free two-hour deliveries are available for products that are stocked locally. The selection of products that can be had the same day is limited, but Prime Now has been known to stock hard-to-get items -- like Nintendo Switch consoles -- on release dates.
5. This book speaks to me
Amazon owns Audible, the top dog in digital audiobooks. Audible isn't free, but Amazon does makeAudible Channels -- a platform that it charges $60 a year for -- available at no cost to Prime members. Audible Channels offers a rotating selection of curated audiobooks and podcasts, sorted by interest.
6. Game on, diehard gamers
Amazon tries to get pre-orders to Prime members on official release dates, something that may be a sweet perk for books, CDs, and movies, but a game changer for video game enthusiasts that want to get a jump on their friends.
Amazon also owns Twitch.tv, the video hub where gamers upload walkthroughs. Prime members can tie their Amazon accounts to Twitch.tv to enjoy ad-free viewing, a channel subscription, and exclusive access to free games.
7. Meet your digital paperboy
It's not just Amazon offering perks. The Washington Post -- conveniently owned by Amazon CEO Jeff Bezos -- offers a six-month trial subscription to its digital edition. You have to go through The Washington Post's website to activate the offer, and make sure you deactivate your subscription before the six months are up if you don't want to keep paying $3.99 a month for the digital perk.
Find out why Amazon is one of the 10 best stocks to buy now
Motley Fool co-founders Tom and David Gardner have spent more than a decade beating the market. (In fact, the newsletter they run, Motley Fool Stock Advisor, has tripled the market!*)
Tom and David just revealed their ten top stock picks for investors to buy right now. Amazon is on the list -- but there are nine others you may be overlooking.
Click here to get access to the full list!
*Stock Advisor returns as of February 6, 2017
Rick Munarriz has no position in any stocks mentioned. The Motley Fool owns shares of and recommends Amazon. The Motley Fool has a disclosure policy.