7 Reasons It's Time to Consider Investing in Silver Miners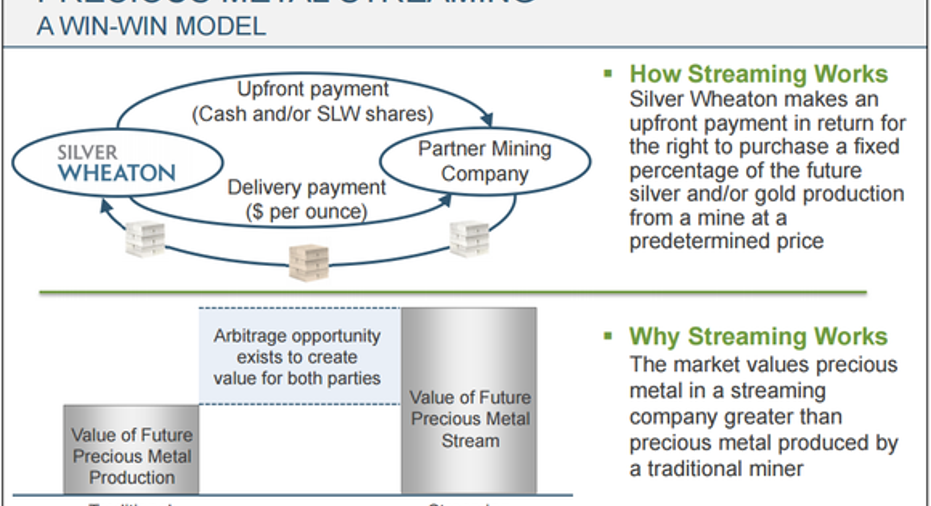 Image source: Flickr user Sprott Money.
For investors, this year has been one gigantic roller coaster ride. We began the year with the worst two-week start in recorded history. After 10 trading sessions, all three major U.S. indexes were showing losses of between 8% and 10%, and those losses would worsen slightly through mid-February. Then the stock market did an abrupt about-face, with the broad-based S&P 500 finishing the quarter higher by 0.8% and marking its biggest intra-quarter reversal in 83 years.
Although this volatility has sacked a number of industries, such as biotech, on a year-to-date basis the metal and mining industry, according to data from Fidelity, is up 46.2% through Thursday, April 28. Comparatively, the benchmark S&P 500 is up just 1.6%. Among the outperformers within the mining industry are silver miners. Excluding any silver miners with valuations under $200 million, we're left with 10 miners up by an average of 151.7%.
| Company | Year-to-Date Performance |
| --- | --- |
| Great Panther Silver | 293.1% |
| First Majestic Silver | 206.4% |
| Coeur Mining | 200% |
| Endeavour Silver | 181% |
| Fortuna Silver Mines | 175.6% |
| Pan American Silver | 130.5% |
| Hecla Mining | 117.7% |
| MAG Silver | 77.5% |
| Silver Standard Resources | 74.7% |
| Silver Wheaton | 60.5% |
Table by author. YTD data through April 28, 2016.
I'm going to go ahead and repeat that for those of you who might be skimming. The 10 silver miners with valuations in excess of $200 million have seen their shares prices rise by an average of nearly 152% year to date.
Seven reasons to consider investing in silver miners These gains haven't come about by chance, either. There are genuine fundamental and psychological reasons why silver miners have been on the rise. Here are seven specific reasons you might want to consider adding silver miners to your own portfolio.
1. Physical silver is nearly at a one-year high First of all, don your Captain Obvious cape and say it with me -- silver prices are pressing up against a one-year high. We'll get into some of the fundamental reasons we're seeing such a push in the silver market in a moment, but the "obvious" thing to realize is that higher average underlying silver prices could mean expansive margins for silver miners. Keep in mind this doesn't mean profits necessarily, but it very well could mean smaller losses or bigger gains if already profitable.
Image source: Coeur Mining.
2. The gold-to-silver ratio favors a move higher for silverPast performance may be no guarantee of future results, but one ratio you can tend to count on over time is the gold-to-silver ratio, or put more simply how much gold trades at per ounce compared to silver's per-ounce price. The two metals tend to trade in tandem, with the gold-to-silver ratio last century averaging just below 50-to-1. More recently, this ratio was as high as nearly 80-to-1. Historically, when the ratio gets far above its historical norms silver becomes an intriguing buy candidate.
As of Thursday's close, the gold-to-silver ratio was nearly 72, implying silver could outperform gold in the near or intermediate term. But as you'll see below there are more important reasons to buy miners than just this interesting psychological point.
3. Low-yield environment spurs precious metal investmentKeeping in mind that gold and silver trade in tandem, the current low-yield environment in the U.S., Japan, Germany, and other industrialized nations is reducing the opportunity cost of owning physical silver.
Within the U.S., the Federal Reserve has taken a very cautious approach to raising lending rates because of slower-than-expected fourth-quarter GDP growth, whereas the Bank of Japan has turned to a negative interest rate policy in an effort to avoid economic stagnation and deflation. Buying bonds isn't very attractive in a low or negative interest rate environment, meaning the opportunity cost of owning physical gold and silver, which pay no dividends, is extremely low, thus making both metals considerably more attractive to short- and long-term investors.
Image source: Pixabay.
4. Solar demand could be hugeLet's not forget that supply and demand matter, too. If physical demand for silver is on the rise, then chances are that the underlying price of spot silver will be buoyed or rise as well. Looking forward, the solar industry could be one of the biggest sources of growth for silver, the best metallic conductor of heat and electricity. As of 2015, the solar industry only accounted for 6% of silver demand, but the industry has been growing at an average clip of 53% per year over the last decade.
Other potential demand drivers in 2016 could be physical silver coins as well as ethylene oxide (EO), a component used in the production of plastics, solvents, and detergents, although growth in both areas has been fairly constant.
5. Improving industry fundamentals One of the biggest issues with the silver mining industry five years ago was it was focused on mine and production expansion without any regard to cost. Following a 70% tumble in silver prices from its peak, miners that expanded without giving credence to cost were chastised in a big way.
However, what we're seeing now are genuine fundamental improvements within the sector that include lower all-in sustaining costs (AISC), higher ore grades, and a choice to mine quality over quantity. Just this week Coeur Mining announced that in spite of a slight decline in first-quarter revenue, it managed to reduce its adjusted net loss by nearly two-thirds. At the heart of Coeur Mining's improvement was a 14% decline in AISC, as well as improved ore grades.
6. Access to dividends Physical silver may not offer investors a dividend, but invest in the right silver miner and you could gain the benefit of a stipend.
One of the most prominent dividend payers in the industry is royalty interest company Silver Wheaton . Instead of operating and building out mines like a traditional miner, Silver Wheaton instead exchanges capital for the right to buy a certain amount of production at a low fixed cost.
Image source: Silver Wheaton.
Silver Wheaton has arranged two dozen long-term contracts (some of which are life-of-mine), with its fourth-quarter results showing fixed average per-ounce cash costs of $4.17 for silver and $393 for gold. Since Silver Wheaton's margins are almost wholly dependent on underlying metal price movements (and to some extent the production capabilities of its contracted partners), a rally in silver (and gold) prices will usually have a more immediate impact on profitability for Silver Wheaton than any other silver stock. This can, in turn, boost Silver Wheaton's dividend, which is currently yielding 1.1%.
7. M&A activity implies expansion Last, but not least, we've seen an increase in merger and acquisition activity within the mining industry, including silver.
In March, Silver Standard Resources announced that it was acquiring gold miner Claude Resources for $253 million. Since the acquisition, which is pending approval from Claude's shareholders, is being conducted almost solely in Silver Standard common stock, and Silver Standard's shares have risen handsomely in value, the value of the deal has increased substantially since first announced. If approved, Claude Resources positive cash flow and capability of producing approximately 75,000 ounces of gold annually from its Seabee Mine and Santoy Gap will help add more diversity to Silver Standard's relatively silver-heavy production.
More important, M&A activity is often viewed as a sign of willingness to take on risk. If miners are willing to pay a premium to acquire assets from another miner, or buyout a company altogether, it implies that the long-term outlook for the industry is improving.
Are silver miners right for you portfolio? That's up to you to decide, but there are certainly compelling reasons to suggest they might be.
The article 7 Reasons It's Time to Consider Investing in Silver Miners originally appeared on Fool.com.
Sean Williamsowns shares of Claude Resources, but has no material interest in any other companies mentioned in this article. You can follow him on CAPS under the screen nameTMFUltraLong, track every pick he makes under the screen name TrackUltraLong, and check him out on Twitter, where he goes by the handle@TMFUltraLong.The Motley Fool owns shares of Silver Wheaton. Try any of our Foolish newsletter services free for 30 days. We Fools may not all hold the same opinions, but we all believe that considering a diverse range of insights makes us better investors. The Motley Fool has a disclosure policy.
Copyright 1995 - 2016 The Motley Fool, LLC. All rights reserved. The Motley Fool has a disclosure policy.