7 Reasons I Bought Carbonite Inc. Stock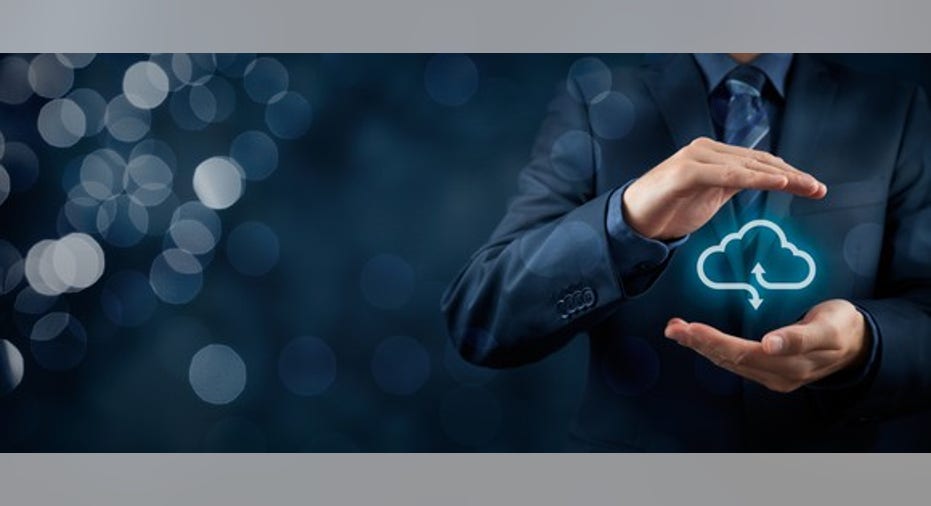 I recently highlightedCarbonite (NASDAQ: CARB), a small-cap player in the cloud backup market, as a promising growth stock to buy in August. After doing more research, I took my own advice and started a small position in the stock. Here are my seven main reasons for doing so.
Image source: Getty Images.
1. It's growing in an overlooked niche market
At first glance, the cloud backup market looks incredibly crowded. Microsoft, IBM, CA (NASDAQ: CA), EMC(NYSE: EMC), Commvault(NASDAQ: CVLT), and Symantec arethe market leaders in the space, while the rest of the market is fragmented among at least a dozen other vendors.
However, most of these vendors price their backup solutions for large companies, which makes their plans less economical for SMBs (small and medium-sized businesses) with fewer than 300 employees. Carbonite has carved out a niche withinthat market with competitive prices and features.
To beef up those capabilities, Carbonite acquired Seagate Technology's (NASDAQ: STX) EVaultcloud backup service for $14 million inJanuary. That was a steal, since Seagate originally acquired the service for $185 million back in 2006. There wasn't anything technically wrong with EVault -- it's just that Seagate repeatedly failed to integrate its cloud-based features into its core hard drive business.
2. Accelerating sales growth
Yet EVault was a natural fit for Carbonite, and the integration boosted the company's revenue considerably. Its revenue surged 57% annually to $53.4 million last quarter as bookings rose 50% to $53.7 million.
That represents an acceleration from 46% sales growth in the previous quarter and 12% growth in the prior-year quarter. The company currently expects its sales to rise 41% to 48% for the full year, compared to 11% growth in 2015. CEO Mohamad Ali stated that the EVault integration was "exceeding expectations" and "yielding faster and better-than-expected synergies."
3. Improving profitability
Carbonite generated $1.2 million in GAAP net income last quarter, compared to a net loss of $4.8 million in the prior-year quarter. Non-GAAP net income came in at $5.2 million, compared to a loss of $0.3 million a year ago. That bottom-line growth can be attributed to rising sales growth, the acquisition of EVault, and its GAAP and non-GAAP gross margins staying above 70%.
Unlike many small tech companies, Carbonite is fairly responsible with stock-based compensation, which consumed just 4% of its revenue last quarter. Operating expenses rose 26% year over year to 68% of revenues, but that was expected due to the EVault integration.
4. Rising cash flows
Carbonite also defies the stereotype of a cash-burning tech company. Its operating cash flow rose 27% annually to $5.1 million last quarter, and its adjusted free cash flow surged 128% to $7.3 million.
Its cash and equivalents fell from $63.9 million at the end of 2015 to $43.2 million at the end of June, but that was mainly due to the EVault acquisition. Those healthy figures indicate that investors won't need to worry about share-diluting secondary offerings.
5. Not much attention from analysts
For a company with such solid fundamentals, Carbonite doesn't get much attention from Wall Street. Six analysts cover the stock, compared to the 13 analysts that follow Commvault, 15 that follow CA, and 14 that follow EMC. Carbonite's institutional ownership of 65% is alsolower than Commvault's 95%, CA's 70%, and EMC's 81%.
These two facts indicate that Carbonite is still an under-the-radar stock for major investors. If the company can continue posting strong growth over the next few quarters, more analysts could start covering the stock and open the floodgates for the bigger investors.
6. Surprisingly low valuations
The analysts that cover Carbonite believe that its earnings could grow 233% this year (inflated by the EVault integration), 14% next year, and rise at an average rate of 30% for the next five years.
That gives Carbonite a five-year PEG ratio of 0.9.Since a PEG ratio less than 1 is considered undervalued, the stock looks cheap relative to its earnings growth potential. Commvault, CA, and EMC respectively have PEG ratios of 4.9, 16.8, and 5.2.
7. Activist involvement and buyout potential
Lastly, one of Carbonite's top investors is business cloud and media company J2 Global (NASDAQ: JCOM). Its position is considered anactivist one, and reportedly led to the appointment of Ali, a former HP (NYSE: HPQ) executive, as CEO in late 2014.
J2 Global already tried to buy Carbonite twice -- once in 2012 and again in late 2014. The second offer, at$15 per share, still represents a 13% premium to its stock price as of this writing, and indicates that J2 Global might make another bid if Carbonite keeps growing.
Should you buy Carbonite?
I don't have enough faith in Carbonite to make it a core holding in my portfolio yet, but I'm willing to start a small position in this growing player in cloud storage. The numbers look promising, its niche seems defensible, and Wall Street isn't paying much attention to its growth. Investors willing to ride out the volatility that comes with lower-volume small-cap stocks should take a closer look at this stock.
A secret billion-dollar stock opportunity The world's biggest tech company forgot to show you something, but a few Wall Street analysts and the Fool didn't miss a beat: There's a small company that's powering their brand-new gadgets and the coming revolution in technology. And we think its stock price has nearly unlimited room to run for early in-the-know investors! To be one of them, just click here.
Leo Sun has no position in any stocks mentioned. The Motley Fool owns shares of Microsoft. Try any of our Foolish newsletter services free for 30 days. We Fools may not all hold the same opinions, but we all believe that considering a diverse range of insights makes us better investors. The Motley Fool has a disclosure policy.