7 Companies We'd Buy and Hold for the Next 20 Years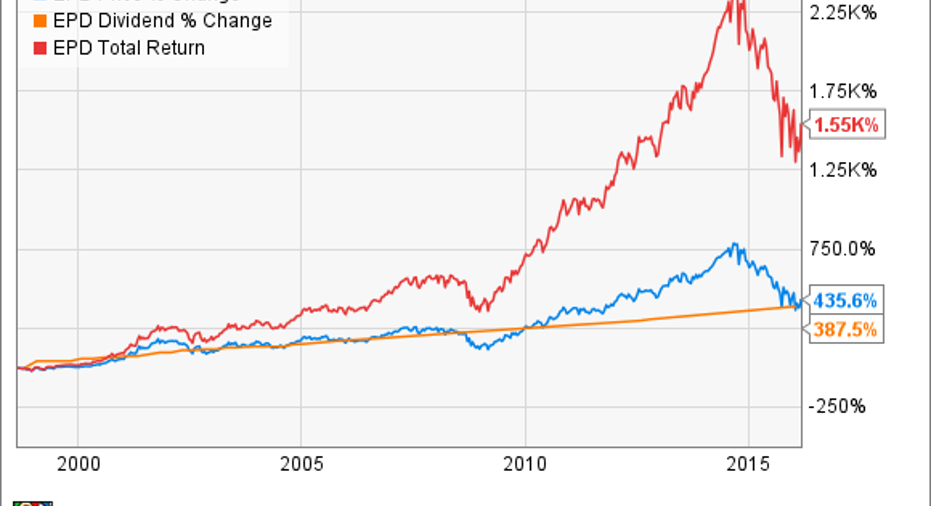 Source: Lendingmemo.com
Buying and holding stocks for especially long periods of time is perhaps the easiest and most effective strategy when it comes to producing sizable returns on your capital. Even so, some companies are obviously better suited as long-term investing vehicles than others. With this in mind, our Foolish contributors offer up 7 stock picks below that they think are worth buying and holding for the next 20 years. Read on to find out which stocks they picked and why.
Matt DiLallo: The world is a rapidly changing place, with hot trends today quickly fading into distant memory. Few companies are able to adapt to changing tastes, let alone create something iconic that stands the test of time. That said, Walt Disney is in that elite group, which is why its stock is one that I plan to continue holding for the next couple of decades.
Disney does two things really well. It creates content that people of all ages enjoy and it knows how to monetize that content for maximum value. That has enabled the company to generate unbelievably strong revenue and earnings growth over the years:
DIS Revenue (TTM) data by YCharts
That is a trend that's not likely to end anytime soonbecause the company not only continues to create new content, but it has a unique ability to introduce iconic content to a new generation in a fresh way. Take superheroes, for example, which once upon a time were discovered through comic books. Today, superhero content is being opened up to a whole new set of fans through film, immersive media, theme park rides, and consumer products, with each of these experiences padding Disney's bottom line.
Disney has been delighting the world, and its investors, for decades, and it isn't likely to stop in the decades ahead. That is what makes it such a great company to buy and hold for the next couple of decades.
Sean Williams: If you're looking for a place to park your money for two decades without having to worry too much, I'd consider looking into Celgene in the biotech sector.
Celgene offers investors everything they'd look for in a long-term investment: organic growth, inorganic growth, and collaborations.
Celgene's organic growth is practically unmatched by companies its size. It relies a good deal on multiple myeloma blockbuster Revlimid to drive its double-digit percentage sales growth, but it also has a deep product portfolio of blockbusters, including cancer drugs Pomalyst and Abraxane, and anti-inflammatory drug Otezla. By the end of 2016 all four of these drugs are expected to be producing well in excess of $1 billion in annual sales. With label expansion opportunities galore, Celgene's existing product growth potential is healthy, and the deal it struck with generic drug developers over Revlimid secures its cash flow stream from its lead drug for another decade.
Celgene has also done wonders in the acquisition column. Its buyout of Abraxis BioScience in 2010 allowed it to nab Abraxane, which at the time had just over $300 million in annual sales. By 2017, Celgene predicts Abraxane could deliver $1.5 billion-plus in sales. Celgene also acquired Receptos last year, getting its hands on ozanimod, a next-generation multiple sclerosis and ulcerative colitis treatment with $4 billion-plus in annual sales potential.
Lastly, Celgene has more than 30 ongoing collaborations that it can fall back on to bolster its pipeline. Ranging from cancer to inflammation and immunology, quite a few of Celgene's potential licensing deals are for first-in-class therapies.
Considering its strong growth prospects, Celgene is a name long-term investors can buy and hold for a very long time.
Daniel Miller: One company that is really intriguing to me over the next two decades is a company few have heard of: Kandi Technologies Group . So, with few recognizing the company, a simple explanation: its business revolves around researching, developing, and manufacturing sales of electrical vehicles, products and parts in China.
Kandi's Needham & Company 18th Annual Growth Conference Presentation.
Let's face it, there are some major issues facing China that aren't going to disappear anytime soon. China faces a huge pollution issue which is forcing the government to incentivize and push sales of electric vehicles. Also, as the country continues to develop economically it will further the traffic congestion and scarce parking issues facing many large cities. Kandi technologies is helping solve both of these problems with its 50/50 joint venture that produces electric vehicles and its Micro Public Transportation program that provides a pure electric vehicle transportation platform for urban residents, which is available in 16 cities currently.
That's not to say there aren't barriers facing Kandi, and other companies within the electric vehicle industry, such as high costs, short driving range, longer than desired charging time, battery maintenance, and pollution. However, over the next twenty years as the industry continues to work through these issues, Kandi could find itself in a very advantageous spot in a country desperately needing electric vehicle solutions.
Tyler Crowe:If I'm going to buy a company for that long of a time period, you can bet your bottom dollar that its going to be a dividend stock with a long runway ahead of it. The power of reinvested dividends over that timeframe is simply too good to pass up. With that in mind, one company that fits my criteria as a 20 year holding is Enterprise Products Partners
As one of the nations largest transporters, processors, and exporters of natural gas liquids, the company has immense benefits of scale and a multitude of assets in various parts of the value chain that helps to offset the commodity risks that so many other pipeline companies face today. Also the company has a unique MLP structure and a conservative management team that focuses on measured, sustainable growth, instead of how fast it can grow its payout. This approach means it consistently reinvests on high return projects and doesn't rely as much on debt or equity raises to meet its capital needs like so many of its peers.
What is also more encouraging about Enterprise than many other of its competitors is that the company has a long track record of stable, growing payouts to its shareholders. Enterprise's board of directors most recent distribution raise is the 46th quarter in a row where the company has raised its dividend, and in total the company has raised its payout every year since its IPO in 1998.
If one wants to stash their money away for 20 years, I can't think of a better place to do it than with Enterprise Products Partners.
Tim Green: Following its merger with Freescale Semiconductor, NXP Semiconductors (NASDAQ: NXPI) became the fourth largest semiconductor supplier in the world, with leadership positions in both the automotive semiconductor and the broad-based microcontroller markets. NXP is also the leading supplier of NFC chips, used to enable mobile payment systems like Apple Pay and Android Pay, and the company competes in a variety of other areas, giving it a diverse customer base.
The merger with Freescale was a big bet on the automotive semiconductor industry, and the long-term trends are working in the company's favor. Cars are becoming more connected, and while a mass-market self-driving car is years away, increasing penetration of advanced driver assistance features can drive NXP's growth even without substantial growth in annual auto sales.
Shares of NXP have slumped over the past year, as general semiconductor weakness has dragged down the company's results. It's important to remember that NXP operates in a cyclical industry, and while the company managed an operating margin in excess of 30% in 2015, average profitability will likely be lower going forward. Still, with a strong position in the automotive semiconductor market and a broad array of other semiconductor products, NXP is well positioned to thrive over the next 20 years.
Evan Niu, CFA: I've been talking about Tesla Motors (NASDAQ: TSLA) lately, and there's not much reason to stop since Tesla is very much a long-term play, a story that will easily take decades to unfold. Considering the timeline that we're talking about for electric vehicles to achieve mainstream adoption, the electric automaker is the perfect candidate to buy and hold for 20 years (or more).
For example, Elon Musk has said that it would take a minimum of 20 years to convert the global car fleet to all electric, and that would be if 100% of new car sales were EVs. Obviously, it's going to take a lot longer than that since only about 1% of new car sales are EVs.
Tesla is also the current leader in autonomous driving and advanced driver assistance systems. Musk has predicted that all new cars will be self-driving in 20 years, and at that time owning a car that can't drive itself will be "like owning a horse." People might own a traditional car for sentimental reasons, but for practical purposes all cars should be able to drive themselves in the future.
Thanks to long upgrade cycles, the auto industry moves relatively slowly, which is why the inevitable transition to EVs will take so long. Even beyond environmental considerations, EVs offer significant architectural advantages over internal combustion engines. Even former GM veteran researcher Lawrence Burns recently agreed that EVs will win in the long run as costs predictably come down in the years to come. According to Burns, "it's just a better way to do a car" and "it's just arithmetic."
George Budwell:I thinkPfizer is definitely a good name to consider as a long-term investment right now. Aside from its top notch dividend yield of 4% at current levels, thedrugmaker is also closing in on a game-changing merger withAllergan in the second half of this year that should finally allow it to spin-off -- or perhaps sell -- its struggling Global Established Pharmaceuticals business a year or so after the merger closes. And with Allergan also about to jettison its generic drug unit, the combined Pfizer and Allergan entity thus seems destined to eventually morph into a high growth branded pharma company.
Most importantly, though, the combination of Pfizer and Allergan's branded drug portfolios would give the new company a formidable economic moat moving forward. In short, this merger would create a drug portfolio that spans several markets that offer sustainable long-term growth -- such as cosmetic treatments, drugs for rare diseases, and innovative new therapies for cancer. Topping it off, this combined portfolio would sport several best-in-class treatments in their respective markets as well, including themetastatic breast cancer drug Ibrance as a prime example.
All told, Pfizer looks, to me, like a worthwhile long-term investing vehicle because of this looming merger with Allergan that should set the company up for growth that's sustainable over the next couple of decades.
The article 7 Companies We'd Buy and Hold for the Next 20 Years originally appeared on Fool.com.
Daniel Miller has no position in any stocks mentioned. Evan Niu, CFA owns shares of Tesla Motors and Walt Disney. George Budwell owns shares of Allergan PLC and Pfizer. Matt DiLallo owns shares of Celgene, Enterprise Products Partners, NXP Semiconductors, and Walt Disney. Sean Williams has no position in any stocks mentioned. Timothy Green has no position in any stocks mentioned. Tyler Crowe owns shares of Enterprise Products Partners, NXP Semiconductors, and Walt Disney. The Motley Fool owns shares of and recommends Celgene, NXP Semiconductors, Tesla Motors, and Walt Disney. The Motley Fool recommends Enterprise Products Partners and Kandi Technologies. Try any of our Foolish newsletter services free for 30 days. We Fools may not all hold the same opinions, but we all believe that considering a diverse range of insights makes us better investors. The Motley Fool has a disclosure policy.
Copyright 1995 - 2016 The Motley Fool, LLC. All rights reserved. The Motley Fool has a disclosure policy.