6 Reasons Why Bank of America Could Be Worth $30 By 2020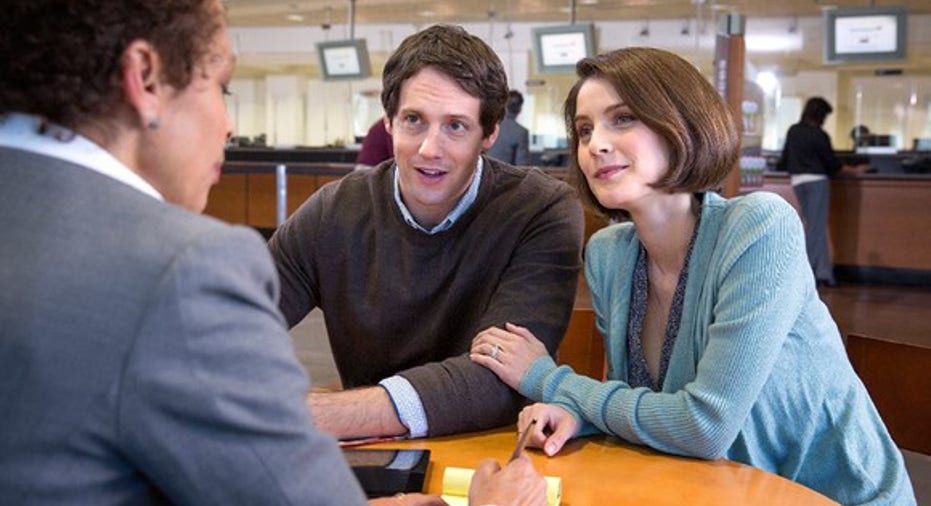 Image source: Getty Images.
The stock market may be hovering around the flat-line for 2016, but big banks like Bank of America haven't been able to catch any love year-to-date. Through the week ended June 17, Bank of America was down 20% in 2016.
The biggest issue weighing on Bank of America, and money center banks in general, is that the Federal Reserve can't seem to make up its mind on interest rates. Last year witnessed the Fed raise its federal funds target for the first time in nearly a decade and started what was believed to be a period of two-to-three years of expected monetary tightening. While low lending rates have been a boon for the consumer and businesses, allowing both to refinance existing debt and businesses to hire and expand, low interest rates have crushed banks' net interest margin. A rising federal funds target rate was expected to take care of that problem.
Unfortunately, U.S. GDP growth has initially come in well below 1% in each of the past two quarters, and the May jobs report showed that only 38,000 jobs were created, a nearly six-year low. This has pushed the Fed's rate hikes further out, and caused the regulatory body to lower its long-term interest rate forecasts for 2017 and 2018 to 1.6% and 2.4%, respectively, from 1.9% and 3%. This move caught banks off-guard and it clearly disappointed investors.
Six reasons Bank of America could be headed to $30 by 2020
Yet despite this recent weakness, Bank of America looks poised to more than double over the remainder of the decade -- and I promise that's not just wishful thinking from a current B of A shareholder. Here are six reasons why I believe Bank of America could be headed to $30 by 2020.
Image source: Getty Images.
1. Interest rate normalization
The biggest intermediate-term catalyst for Bank of America is interest rate normalization. While the near-term timetable on when the Fed will raise rates is a complete crapshoot, over the long-term it seems likely that the federal funds target will move higher and likely stabilize at, or above, 2%. Higher lending rates should lead to net interest margin expansion for Bank of America, and quickly beef up its interest-based profits.
My Foolish colleague John Maxfield noted last year, via B of A's 10-Q, that even minor changes in short- or long-term lending rates could have a huge impact on its profitability. Based on Bank of America's estimates, it should be privy to a $4.55 billion increase in interest-based profits if both short-term and long-term lending rates rise by 100 basis points (which isn't an outrageous expectation by 2020), especially if the federal funds target moves to 2%. An extra $4.55 billion in interest-based income would add $0.44 in EPS to B of A's bottom-line.
2. Fewer litigation fees/better visibility
Another important catalyst for Bank of America is that it's distancing itself from the Great Recession and the bounty of litigation fees it contended with following the housing markets' mortgage meltdown.
Through mid-2014, Bank of America had paid more than $61 billion in legal settlements to the U.S. Justice Department tied to its lending practices. However, in recent quarters we've witnessed a discernible reduction in litigation fees, which is leading to more transparent apples-to-apples comparisons for Wall Street and investors. As litigation fees continue to decline, and Bank of America distances itself from the toxic assets that plagued its portfolio in 2009-2010, it could look considerably more attractive to investors.
Image source: Bank of America.
3. Cost-cutting levers
Bank of America is also expected to generate better margins vis--vis cost-cutting.
There are two ways, in particular, that B of A could reduce costs to pump up its margins. First, it'll continue to work on reducing its exposure to legacy assets that weighed down its loan portfolio and profitability. Bank of America reduced its legacy assets and servicing expenses to $729 million in Q1 from $1.02 billion in the prior-year quarter.
Secondly, B of A will be able to take advantage of the digitization of banking. As millennials and even Gen Xers push into mobile banking, it'll give Bank of America an opportunity to shrink its branch base in order to save on overhead expenses. Mobile and ATM transactions are considerably more cost-efficient for banks than in-person transactions. As noted by Quartz in 2015, the number of Bank of America branches shrank by approximately 20% between 2010 and 2015 to about 4,800 branches, and this is a trend I'd expect to continue.
4. A possible Merrill Lynch spinoff
This is, without question, the longshot of these six reasons, but it's possible Bank of America could choose to spin off Merrill Lynch, which it acquired during the trough of the financial crisis in 2008.
As John described in his recent discussion with finance sector editor Gaby Lapera, the scope of what banks can and can't do has been greatly constrained since the financial bubble nearly burst. Bank of America, in combination with Merrill Lynch, is considered a systemically important financial institution, and as such is required to keep a substantial amount of liquidity to avoid a repeat of 2008. This has reduced the expected profit potential following the combination of B of A and Merrill Lynch.
However, B of A may be open to exploring the sale of Merrill Lynch, or perhaps spinning off select components of Merrill Lynch in order to unlock shareholder value. My Foolish colleague Jordan Wathen added up the sum of B of A's parts in 2014 and observed that the sum of the parts was valued well below the company's current valuation. This leads me to believe a possible spinoff of Merrill Lynch, or its highly profitable wealth management division, could be possible, and that shareholders may benefit from it.
Image source: Bank of America.
5. Dividend growth potential
Bank of America could also create a faithful base of long-term shareholders by working to reward them with a growing dividend.
On one hand, Bank of America's CEO Brian Moynihan has signaled that he and his management team intend to improve shareholder yield over the long run. However, Bank of America is constrained by the Federal Reserve, which has the final say on Bank of America's capital distribution policy. Presumably, as Bank of America's profitability improves with rising interest rates and declining expenses, it'll be able to reward investors with a juicier dividend.
After reducing its quarterly dividend to $0.01 during the financial crisis, Bank of America received approval to boost its payout to $0.05 per quarter in 2014. It's not inconceivable that B of A could be granted approval to pay out $0.10 a quarter as its profitability and margins improve. I'll reiterate that I believe B of A could become a dividend gem in due time.
6. Relative valuation
Finally, I believe Bank of America's attractive valuation relative to its peers could push its share price higher.
To be clear, there are reasons why Bank of America trades at a discount to its peers. Over the trailing 12-months, its return on assets (ROA) is only 0.72%, and most banks are striving to be north of 1%. However, with Bank of America trading below both its book value and tangible book value, there's the genuine belief that there's a good deal to be had here. We need to see B of A's cost-cutting efficiencies and long-term growth initiatives mesh to move its ROA in the right direction, but my entire premise, based on the points above, is that this will trend in the right direction in the coming years.
As long as there are no more major surprises, I could reasonably see Bank of America heading to $30 per share by 2020.
The article 6 Reasons Why Bank of America Could Be Worth $30 By 2020 originally appeared on Fool.com.
Sean Williamsowns shares of Bank of America, but has no material interest in any other companies mentioned in this article. You can follow him on CAPS under the screen nameTMFUltraLong, and check him out on Twitter, where he goes by the handle@TMFUltraLong.The Motley Fool recommends Bank of America. Try any of our Foolish newsletter services free for 30 days. We Fools may not all hold the same opinions, but we all believe that considering a diverse range of insights makes us better investors. The Motley Fool has a disclosure policy.
Copyright 1995 - 2016 The Motley Fool, LLC. All rights reserved. The Motley Fool has a disclosure policy.