6 Reasons Smith & Wesson Holding Corp. Stock Could Rise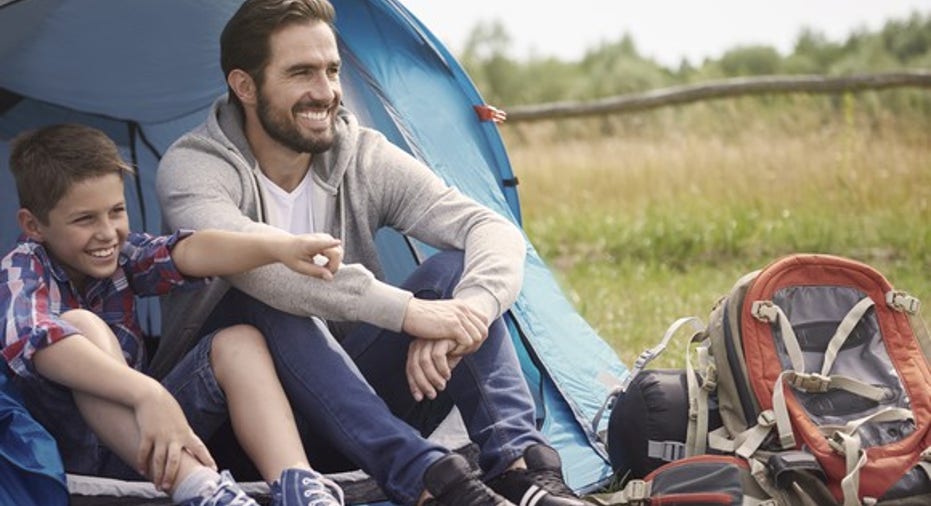 Although Smith & Wesson Holding (NASDAQ: SWHC)-- soon to be American Outdoor Brands Corporation -- only lost around 4% of its value in 2016, shares of the gunmaker have fallen more than 32% below their 52-week high. The consensus view is that the gun sales boom is over, and even if the industry is returning to a period of "normalization" as Smith & Wesson contends, its stock will at best tread water.
Here are six reasons the gunsmith just might be able to shoot that theory full of holes and see its stock rise in 2017.
Gun control concerns haven't gone away; they have just been displaced from the federal level to the states. Image source: Getty Images.
1. State gun control efforts take precedence
The conventional wisdom is that with the election of Donald Trump to the presidency and Republican control of the House of Congress, the chance any gun control legislation gets a hearing is gone. Even though there was little traction gained during President Obama's administration, there was always fear something would pass and a Supreme Court vacancy to be filled added a sense of urgency to the mix.
But now, if there is to be any gun control action, it will happen at the state level. This past November, for example, California approved a measure to adopt background checks for ammunition purchases in a bid to make it harder to obtain ammo. Similarly, Nevada approved a "universal" background check that applies to private-party gun sales, though the state's attorney general just declared it "unenforceable" because the FBI won't allow "intermediaries" to run the checks through its system.
The battle for stricter gun control laws will move from the federal level to the states, so the concerns over the efforts haven't been eliminated, just muted somewhat.
2. Personal defense remains a recurrent theme
While gun control fears were thought by many to be the main driving force, the most popular guns sold were those for personal safety. Smith & Wesson's M&P Shield model has been one of the leading handguns on the market, but other popular brands including those made by Glock, Sig Sauer, and Sturm, Ruger (NYSE: RGR), whose LCP model was the top concealed-carry weapon, showed it was self-protection, not gun control, that was the primary motivator.
With civil unrest still percolating under the surface -- there are reportedly mass demonstrations and disruptions planned for Trump's inauguration on Jan. 20 -- rising violent crime rates, and acts of terrorism here and abroad, the desire to protect oneself, one's family, and one's property will remain strong. All those analysts expecting gun demand to evaporate may very well be surprised when it doesn't. For many people personal safety trumps the ephemeral fear of gun control.
3. Gun sales remain strong
Any of the mentioned factors could keep the momentum going, but Smith & Wesson has noted that while demand remains strong, there's been an increase in the number of long guns being sold, too. Although they're a smaller component of the gunsmith's total sales (some 23%), long gun shipments more than doubled, far outstripping the gains it saw in handgun shipments, which rose less than 40%.
Smith & Wesson has also admitted it has a gaping hole in the shotgun market that it intends to fill. Although the initial acquisitions it made this year have mostly been in the new rugged outdoors market, expect at least a few of them to target the firearms industry, and it wouldn't be surprising if one was a shotgun maker.
Image source: Getty Images.
4. Smith & Wesson makes a transformative acquisition
Smith & Wesson has also said itwill take great pains to grow inorganically in certain segments, which is why it recently raised its credit limit. On the gunmaker's fiscal 2017 second-quarter earnings call with analysts, CFO James Buchanan said Smith & Wesson has "consistently (tried) to organize our balance sheet to be ready for any one of these kinds of transaction because often the target won't wait -- like for you to go out and get the financing and whatever is needed to do a transaction." So it has its powder dry to make a transformational acquisition, even if small tuck-in or new platform acquisitions are more common.
5. Corporate name change sufficiently separates the stock from guns
As of the first month of the year Smith & Wesson Holding is now officially to be known as American Outdoor Brands. While the name change was effected because the S&W name didn't sufficiently represent the broader rugged outdoors market it was now targeting, or the range of products it offered, it also could have the salutary effect of disguising the stock from the gun issue.
It's true that Smith & Wesson's stock would surge then decline based on the politics of the moment or whatever gun issue was grabbing headlines. Sturm, Ruger' stock similarly rose and fell. However, Vista Outdoors (NYSE: VSTO) did not.
Known mainly as an outdoors gear company like Smith & Wesson is moving into, Vista also sells rifles and shotguns as well as manufactures ammunition and shooting sports gear and supplies. When Trump won the election, Smith & Wesson and Ruger cratered; Vista Outdoors barely budged. By changing its name to American Outdoors Brands, it may smooth out the volatility the stock currently experiences.
Image source: Getty Images.
6. Smith & Wesson stock is massively undervalued
And last, but from an investor's point of view definitely not least, Smith & Wesson is being incredibly mispriced by the market. It trades at less than 9 times earnings and just 10 times next year's estimates.
Further, the gunmaker has a fairly clean balance sheet and is able to consistently generate strong cash flow. Its enterprise value of $1.3 billion goes for just 7.6 times its free cash flow, an unbelievable discount for such a strong company.
Short interest in the stock is also at its highest level in over a year. While days to cover has eased in recent weeks to just four days from almost nine days at the end of October (anything over seven is considered a lot), a rally could see short sellers having to cover their positions fueling a further rise in the shares.
10 stocks we like better than Smith and Wesson Holding When investing geniuses David and Tom Gardner have a stock tip, it can pay to listen. After all, the newsletter they have run for over a decade, Motley Fool Stock Advisor, has tripled the market.*
David and Tom just revealed what they believe are the 10 best stocks for investors to buy right now... and Smith and Wesson Holding wasn't one of them! That's right -- they think these 10 stocks are even better buys.
Click here to learn about these picks!
*Stock Advisor returns as of Nov. 7, 2016
Rich Duprey has no position in any stocks mentioned. The Motley Fool has no position in any of the stocks mentioned. Try any of our Foolish newsletter services free for 30 days. We Fools may not all hold the same opinions, but we all believe that considering a diverse range of insights makes us better investors. The Motley Fool has a disclosure policy.