55 Facts and Figures About Retirement You'll Want to Know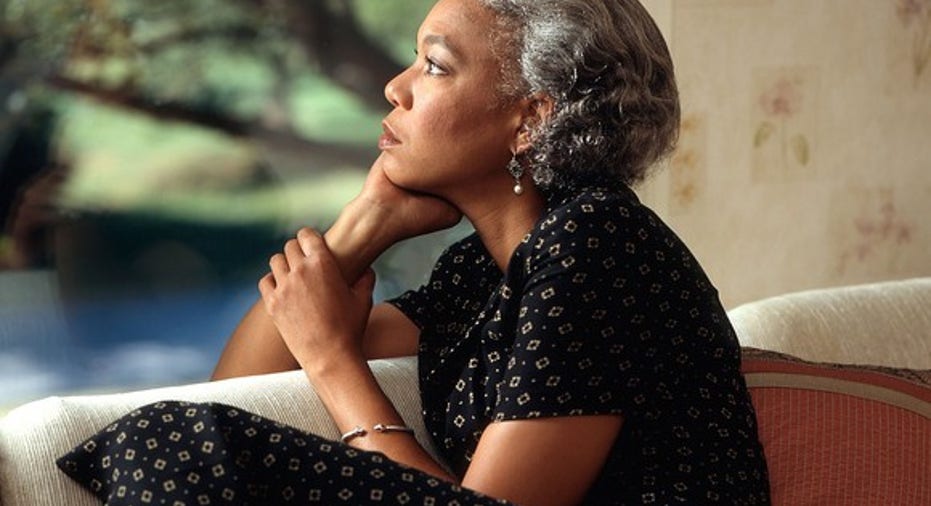 Image source: Getty Images.
Although we each take unique paths during our lifetime, most Americans shares a common goal: to cross the retirement "finish line" on their own terms. However, the feasibility of reaching that goal varies wildly from person to person, as we've seen from a number of studies throughout the years.
With this in mind, I thought it would be helpful to aggregate as many facts and figures about retirement as possible into one source, so current retirees and pre-retirees have easy access to information that could better their financial situation. Without further ado, I give you 55 facts and figures about retirement you'll want to know.
In general
1. According to the U.S. Census Bureau, the senior population (65 and up) is expected to nearly double to 83.7 million people by 2050, up from 43.1 million in 2012.
2. The U.S. Census also anticipates that the oldest old population (85 years and up) will more than triple in size between 2012 and 2050.
3. Data from the Centers for Disease Control and Prevention has shown that life expectancies have risen by nine years between the mid-1960s and mid-2010s to nearly 79 years.
4. A 60-year old retired man can expect to live an average of 21 years, while a 60-year old retired woman can expect to live an average of 24 additional years -- meaning a big retirement number is a must.
Image source: Getty Images.
5. Medicare and Social Security accounted for $1.53 trillion of the federal government's $3.8 trillion budget for 2016.
6. The Centers for Medicare and Medicaid Services is estimating that out-of-pocket health costs per capita will rise from around $1,000 in 2014 to more than $1,300 per person by 2021.
7. Prescription drug prices grew by 104% for seniors between 2006 and 2013 according to an AARP's Rx Price Watch Report.
8. Based on GoBankingRates' recent survey, a third of American households have $0 saved for retirement.
9. However, a 2015 Government Accountability Report showed that people in their 60s have a median of $172,000 in retirement savings.
10. April data from the St. Louis Federal Reserve shows that the U.S. personal savings rate is only 5.4%, trailing that of many developed nations.
11. Nearly a third of homeowners aged 65 and up had a mortgage in 2011, which is up from 22% in 2001, according to the Consumer Financial Protection Bureau.
12. The Consumer Price Index for the Elderly, or CPI-E, shows that as of Dec. 2011, housing expenses equated to 44.5% of total costs for seniors.
13. Pentegra Retirement Services' 2015 study observed that 56% of Americans don't have withdrawal plans in place to access their money in retirement.
Image source: Getty Images.
On Social Security
14. More than 60.4 million people were receiving Social Security benefits as of April 2016, 40.5 million of whom were retired workers.
15. More than 10,000 baby boomers are qualifying for Social Security each and every day.
16. You need 40 lifetime work credits to qualify for Social Security. A maximum of four can be earned each year.
17. In 2016, a lifetime work credit equals $1,260 in income; thus four credits would equate to $5,040 in earnings. The value of work credits increases with inflation each year.
18. Your benefit is calculated by averaging your highest 35 years of income, thus working longer could help improve your benefit if it replaces a lower-earning year.
19. Social Security benefits can be claimed as early as age 62.
20. Each year you hold off on claiming Social Security benefits, your eventual payout increases by 8% until age 70.
Image source: Pixabay.
21. Your full retirement age (FRA) determines when you're entitled to receive 100% of your Social Security benefits, and is based on the year you were born. You can locate your FRA here.
22. The average senior signs up for Social Security benefits at age 64.
23. The inflection point when the benefits of claiming as early as possible (age 62) and those of waiting as long as possible (age 70) are equal is approximately age 78. If you believe you'll live past this age, waiting to claim should net you more in lifetime benefits.
24. The Social Security Administration suggests that benefits are only designed to replace 40% of your working wages.
25. Per Gallup, 59% of today's retirees consider Social Security to be a major source of income, while another 31% consider it to be a minor source.
26. The average retired worker nets $1,347 per month in Social Security benefits as of April 2016.
27. The average disabled worker is receiving $1,166 per month as of April 2016.
28. The average survivor of a deceased worker is being paid $1,114 by Social Security as of April 2016.
29. Social Security benefits increase on par with the Consumer Price Index for Urban Wage Earners and Clerical Workers, or CPI-W.
30. Form SSA-521 allows you to withdraw your application for Social Security benefits within the first 12 months of filing a claim. If you pay every cent received back to the SSA, your benefits can begin growing once again as if you never made the original claim.
Image source: Pixabay.
31. A percentage of your Social Security benefits becomes federally taxable if you make more than $25,000 a year as an individual or $32,000 per year as a joint-filer.
32. 13 states also tax Social Security benefits, although many have some income exemptions. Four states -- Minnesota, North Dakota, West Virginia, and Vermont -- have no exemptions.
33. Based on a report issued by Patrick Purcell of the Social Security Office of Retirement and Disability Policy in December 2015, 58% of Social Security recipients are expected to be taxed on their benefits by 2030.
34. According to the Social Security Board of Trustees, the Old-Age, Survivors and Disability Insurance (OASDI) Trust is slated to burn through its excess cash reserves by 2034. This could lead to as much as a 21% cut in benefits.
35. The primary reason for this shortfall is the retirement of baby boomers, which is expected to push the worker-to-beneficiary ratio from 2.8-to-1 in 2015 to 2.1-to-1 by 2035.
36. The OASDI's excess cash reserves ($2.83 trillion) are solely invested in special issue bonds and certificates of indebtedness.
37. Social Security isn't going bankrupt. It will be there when you retire, but your benefit may not be as robust as it is now.
38. More than a dozen Social Security fixes have been proposed, including tax increases and benefit cuts, although none have been agreed upon in Congress. The most popular solution is to raise the payroll tax earnings cap.
39. Most people don't understand Social Security. A 2015 survey of more than 1,500 people by MassMutual Financial showed that only 28% could correctly answer seven or more true or false questions correctly out of 10.
Image source: Getty Images.
On Medicare
40. You can enroll in Medicare once you turn 65, although the program does cover patients with long-term disabilities and end-stage renal disease even if they aren't 65.
41. The enrollment period for Medicare runs from Oct. 15 to Dec. 7 each and every year.
42. There are about 48 million current Medicare beneficiaries (five of six are senior citizens), and by 2030 there will be an estimated 79 million.
43. According to the Kaiser Family Foundation, 93% of physicians and hospitals accept Medicare.
44. Medicare typically covers about 20% of your eligible medical expenses.
45. There are no out-of-pocket annual limits when it comes to Medicare, so a supplemental plan may come in handy.
46. Part A (hospital insurance) is free if you have 40 lifetime work credits; otherwise you could owe a monthly premium.
Image source: Getty Images.
47. Part B (outpatient services) and Part D (prescription drug coverage) have regular monthly premiums.
48. Part D and Medicare supplement plans, sometimes referred to as Plan F, are offered through private insurers.
49. Medicare doesn't cover regular vision, dental, or hearing visits or care.
50. Well-to-do people pay more. If you earn more than $85,000 individually, or $170,000 as a couple, you could be subject to Part B or Part D surcharges.
51. Medicare Advantage is an alternative to original Medicare that 30% of Americans have chosen, up from 13% in 2005.
52. Medicare Advantage out-of-pocket annual limits were $6,700 in 2016. Note that this doesn't count prescription drug spending.
53. According to the Urban Institute, in 2010 the average 65-year-old man and woman will receive $180,000 and $207,000, respectively, in lifetime Medicare benefits (in 2012 dollars).
54. The Medicare Board of Trustees predicts that the Hospital Insurance Trust will exhaust its cash reserves by 2030.
55. Medicare isn't going bankrupt, either. However, if nothing is done to correct the cash outflow, reimbursements to hospitals and physicians could fall dramatically by 2030.
The article 55 Facts and Figures About Retirement You'll Want to Know originally appeared on Fool.com.
Sean Williamshas no material interest in any companies mentioned in this article. You can follow him on CAPS under the screen nameTMFUltraLong, and check him out on Twitter, where he goes by the handle@TMFUltraLong.The Motley Fool has no position in any of the stocks mentioned. Try any of our Foolish newsletter servicesfree for 30 days. We Fools may not all hold the same opinions, but we all believe thatconsidering a diverse range of insightsmakes us better investors. The Motley Fool has adisclosure policy.
Copyright 1995 - 2016 The Motley Fool, LLC. All rights reserved. The Motley Fool has a disclosure policy.