5 Ways You Didn't Know You Could Save Money at Costco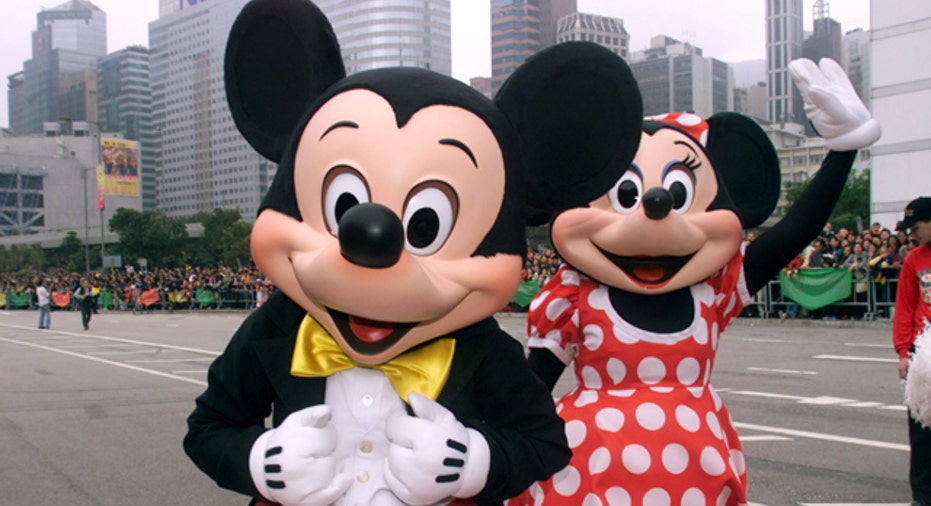 Everyone knows the obvious ways to save money at Costco.
The warehouse club built its business on offering food in bulk quantities. If you buy a bucket of mayonnaise or a huge box of Keurig K-cups, you save money over what you would have paid per serving from a regular supermarket.
Costco, of course, has moved well beyond food and branched into areas ranging from discount gas to hearing aids. Many of these products are visible when a member walks into a warehouse. Everyone might not know Costco has low-priced eyeglasses, but it's pretty hard to miss once you are inside the store.
In addition to the deals put in front of its shoppers' faces, Costco also has a number of services which can save people money that are harder to find. Here's a look at five ways the warehouse club can save you money that you may not have considered. Not every method applies to every member -- and it's always smart to comparison shop rather than assume Costco is offering the best deal -- but these are hidden Costco offerings which could benefit your bottom line.
1. Rental cars
While some members might be familiar with Costco's travel services, less may be aware that it also offers rental car deals. The chain lets people input a location and travel dates on its website. It then returns a list of pricing and car sizes with the rental company names attached.
In general, prices are on the low side of what's publicly offered. It may be possible to get a better deal through a blind bid on Priceline , but Costco's service shows you exactly what you're getting and from whom. Unlike Priceline, Costco shows specific coupons offering savings directly to its members. These might be useful if you have a preferred rental car provider, but still want a deal.
2. Merchant credit card processing
Costco sells business memberships and many companies use those to stock up on coffee, snacks, and office supplies. What small-business members may not know is that the warehouse club partners with Elavon to offer credit card processing. The two companies offer Costco Executive members straightforward pricing of 1.22% on-site and in-store and 1.99% for online orders. In addition stores also pay $0.12 per in-store transaction and $0.25 per online order.
Elavon says it saves Costco executive members an average of $704 a year on its website, and that's a believable number. Smaller businesses especially may benefit from this because many just use their local bank for their credit card processing. In many cases those banks charge higher percentages and a higher per transaction fee.
3. Theme park vacations
Once again competing with Priceline, Costco is one of the few places offering legitimate deals on theme park vacations to Walt Disney World, Disneyland, and Universal Studios Orlando. The warehouse club has direct deals with all three major theme parks, offering a variety of hotel and admission ticket options.
This is a perfect example of an area where Costco members need to comparison shop. It's offering some great deals on theme park trips, but it's always smart to check another major travel site (Priceline makes sense), as well as to check the cost of booking directly.
Costco can save members money on tickets that allow them to visit The Wizarding World of Harry Potter.
4. Getting a new car
In addition to selling tires, Costco also lets its members buy cars at prearranged (generally quite good) prices. This may not be the absolute cheapest way to purchase a new vehicle, but it's a way to get a good deal while knowing you're not getting ripped off. It's really a simple program where members can shop for the vehicle of their choice (by ZIP code) and then get directed to a dealer selling that car at the price Costco has negotiated.
The warehouse club also offers dedicated "member advocates" to help its customers through the process.
5. Life insurance
Another confusing process where consumers can easily be taken advantage of is buying life insurance, which can be a money trap. Since costs vary based on coverage amounts, health, age, and more, it can be very hard for people to even know what they should pay in this area.
Partnered with Protective Life Insurance Company, Costco takes the guessing out. The website for Costco customers says that the warehouse club's customers save up to 20%, which it says is "based on premium comparisons with leading direct term writers," in the disclaimer text. That number may vary and not all members will save, but by acting as the middleman, as it's doing with cars, Costco takes some of the risk away.
Members may not get the lowest possible price, but they will get well-priced insurance without any of the normal fear that they may be getting taken advantage of or that they may make a mistake.
The article 5 Ways You Didn't Know You Could Save Money at Costco originally appeared on Fool.com.
Daniel Kline has no position in any stocks mentioned. He should be using at least some of these services. The Motley Fool owns shares of and recommends Costco Wholesale and Priceline Group. Try any of our Foolish newsletter services free for 30 days. We Fools may not all hold the same opinions, but we all believe that considering a diverse range of insights makes us better investors. The Motley Fool has a disclosure policy.
Copyright 1995 - 2016 The Motley Fool, LLC. All rights reserved. The Motley Fool has a disclosure policy.