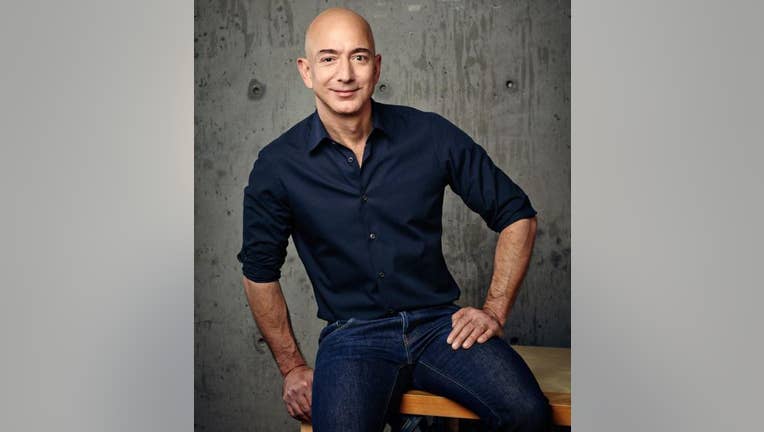 SOURCE: FLICKR USER TAXCREDITS.NET.
The never-ending quest of growth investors is to find and invest in revolutionary companies early on, but because there are thousands of publicly traded companies to choose from, it can be pretty tough figuring out what stocks are worth your hard-earned investment dollars. Although great growth stocks can come in many shapes and sizes, here are five simple questions you can ask that may help you spot the next big growth story.
1. Is the industry ripe for change?When office-supply powerhouseStaples first came onto the scene, the multibillion-dollar market for office supplies was dominated by me-too independents with a penchant for resting on their laurels. Fast-forward to today, and most of those independents have disappeared, while Staples racks up $20 billion in sales every year.
Similarly, when Amazon.com began deliveringWal-Martlike scale and savings directly to your door, shopping online was a novelty. Nowadays, Amazon hauls in more than $100 billion in sales annually.
Netflix upturned the movie industry by delivering movies directly to your home, Apple disrupted the music industry with downloadable music, and Starbucks shook- up the coffee world one cup at a time.The list goes on and on, and the riches these companies created for investors along the way is staggering. For example, Amazon has gained an astonishing 30,289% since May 1997.
Given those examples, it would appear that investors ought to pay close attention when they find a company that's putting a brand new twist on big, proven, and profitable market.
2. Are products already winners?When Gilead Sciences won FDA approval for its megablockbuster hepatitis C drug Harvoni in October 2014, it was already marketing the massively successful hepatitis C drug Sovaldi and it had already become the world's biggest seller of drugs used to treat HIV.
Because Sovaldi was already marketing go-to drugs, Gilead Sciences was able to leverage its experience and relationships to quickly ramp up sales for Harvoni, and as a result, Harvoni raked in over $2 billion in sales during its first quarter on the market, and its sales climbed to over $13 billion last year.
Certainly, Polaroid, Eastman Kodak, and Radio Shack prove thatprior success is no guarantee of future success, but a winning DNA can indicate that management has the skills to deliver market busting returns. For its part, Gilead Sciences shares have climbed 573% over the past 10 years.
Jeff Bezos via Amazon.
3. Does the C-suite put people first?Amazon CEO Jeff Bezos leaves an empty seat at the boardroom table to remind everyone in the room that customers should be involved in the company's decision-making.
Bezos also requires that he and his other top managers field customer service calls in their call center every year so that they can experience firsthand the challenges -- and opportunities -- facing the company.
That kind of commitment to customer service positions companies to win time and time again, but customers aren't the only people that successful leaders listen to.
Great growth companies are also managed by leaders who foster productive and engaged employees, and while you can't wander the employee campuses of every company you'd like to invest in, you can get a feel for the corporate culture online at Glassdoor, a website dedicated to employee and employer relationships.
In December, Glassdoor reported that returns for shares in companies ranked as having the most satisfied employees outpaced the S&P 500 by 122% between 2009 and 2014, so don't ignore the profit-friendly benefits of investing in companies that put people front and center.
4. Are competitors imitating?Nike is perhaps one of the most emulated companies in the world for good reason. Decades after getting its start in California, Nike remains a gold standard in athletic footwear that still sells products commanding top-shelf prices.
By focusing on its goal "to bring inspiration and innovation to every athlete in the world," the company separates itself from competitors more willing to sacrifice quality for a lower price, and Nike's top and bottom line growth over the past decade proves that's a strategy worth embracing.
NKE Revenue (TTM) data by YCharts
What's even more intriguing about Nike's performance, however, may be that its happened even as competitors such as Under Armour are successfully adopting Nike's athlete-first approach. If companies are willing to follow in another company's footsteps, it could be worth investing. After all, despite the competition, Nike's shares are up an incredible 1,105% since 1999.
5. Are financials rock-solid?Nothing derails a company's customer-oriented innovation faster than a dwindling stockpile of cash and debtors pounding on the door. Therefore, always consider if a company has the financial firepower necessary before deciding if it deserves a slot in your portfolio. Three financial calculations that can help you include:
The current ratio.
The total debt to equity.
The quarterly cash burn.
The current ratio gives you quick insight into the likelihood of a company making good on its short-term obligations if lenders come knocking. If the current ratio, which is calculated by dividing short term assets by short term liabilities, is below 1, stay away until the company is on firmer footing.
That's especially true if debt-to-equity, a ratio that shows you how much growth is being financed by loans and investors, is high. To calculate the debt-to-equity ratio, simply divide the company's total liabilities by its shareholder equity. If the debt-to-equity ratio is above 100%, it's time to dig deeper and make sure that the company can generate enough money to finance its debt load.
However, a good current ratio and debt to equity ratio may not matter if a company's cash is falling too quickly, so take the time to do the math and see how long the company can continue covering its expenses. If it's less than a year, its likely that the company will be forced to raise cash either by diluting you with a stock offering or tapping lenders, so be wary.
The article 5 Ways to Spot Awe-Inspiring Growth Stocks originally appeared on Fool.com.
Todd Campbell owns shares of Amazon.com and Gilead Sciences. Todd owns E.B. Capital Markets, LLC. E.B. Capital's clients may have positions in the companies mentioned. The Motley Fool owns shares of and recommends Amazon.com, Apple, Gilead Sciences, Netflix, Nike, Starbucks, and Under Armour. Try any of our Foolish newsletter services free for 30 days. We Fools may not all hold the same opinions, but we all believe that considering a diverse range of insights makes us better investors. The Motley Fool has a disclosure policy.
Copyright 1995 - 2016 The Motley Fool, LLC. All rights reserved. The Motley Fool has a disclosure policy.