5 Top Life Insurance Stocks to Buy in 2016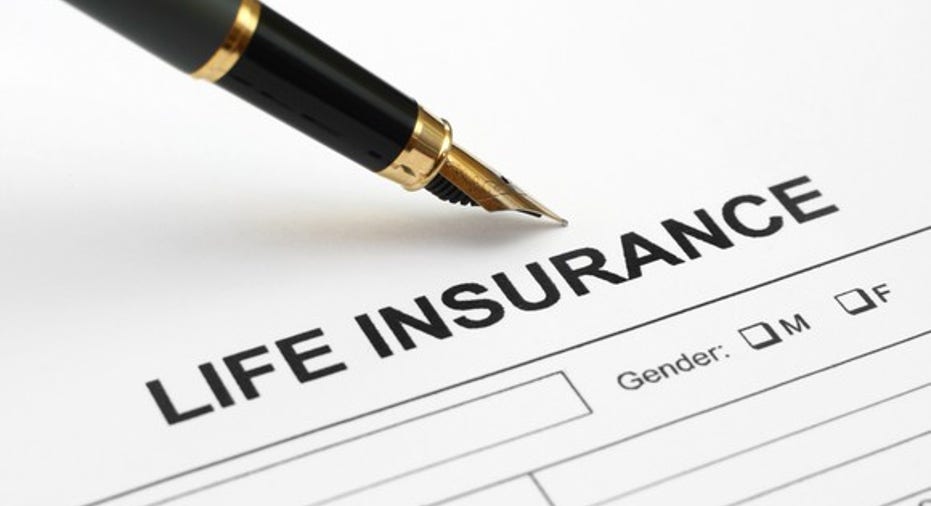 Image source: Getty Images.
Insurance companies not only generate money from the premiums customers pay, but they also profit by investing the money they haven't yet paid out. As a result, the low interest environment has put significant pressure on the industry and has driven valuations down, so now may be a great time to buy these long-term winners.
Just so we're all on the same page, an insurance company's combined ratio is an expression of total insurance losses plus expenses, relative to its premium income, and is a metric that shows the effectiveness of its underwriting. A combined ratio of 100% or less is ideal, but higher doesn't necessarily mean the company is unprofitable. In fact, in a recent year, the average combined ratio among insurance companies was 97%, so its safe to say that many insurance companies don't make a profit from the premiums they collect.
Insurance companies make money in two main ways. Collecting premium income is a secondary generator of profit, in most cases. In addition, between the time they take in the premiums and pay out claims and expenses, these companies invest the money, which can produce a significant stream of income. In fact, this is how Warren Buffett's Berkshire Hathaway made its billions-it acquired insurance companies such as GEICO, which gave Berkshire a war chest of cash to invest in other businesses and stocks.
1. MetLife (NYSE: MET)-- Like many of the life insurance stocks on this list, MetLife is extremely cheap, trading for just 7.8 times forward earnings. When you combine the attractive valuation with having the highest dividend on this list, MetLife is definitely worth a look.
MetLife is the largest U.S. life insurer, with one of the strongest brands in the business and an excellent distribution network. And, the company has a large overseas presence, with nearly one-third of its 2015 profits coming from Latin America, Asia, and other foreign markets. MetLife, as a sector leader with a variety of life insurance product offerings, is well-positioned to capitalize on the growing trend toward responsible retirement savings in the U.S.
While 2015 was a less-than-stellar year for MetLife, with a 2% decline in premium income (a big reason behind the high combined ratio), analysts expect fees and premiums to rise in 2016 and for the foreseeable future. And, with about $900 billion in assets on the balance sheet, the company's investments can keep MetLife profitable, even in the persistent low-interest environment. This same logic also applies to the other insurers on the list -- their investment portfolios are so huge that they can more than offset any losses from premium income.
2. Prudential Financial (NYSE: PRU)-- Prudential is just as cheap as MetLife, at 7.7 times forward earnings and about a 30% discount to book value. With more than $1 trillion in assets under management, Prudential is one of the world's largest life insurers, and it also has a variety of other business segments, such as Individual Annuities, Retirement and Asset Management, and Real Estate. Prudential can be an excellent choice for investors who want one of the big life insurance companies in their portfolio, but also want one with a diverse business model.
3. China Life Insurance (NYSE: LFC)-- A solid option for investors who want life insurance exposure and want to geographically diversify their holdings, China Life Insurance is the largest life insurance company in China, and it also provides accident and health insurance products. With 216 million insurance policies in force, the company has grown rapidly, with total assets nearly quadrupling over the past decade. With this kind of growth rate, it's understandable that the company trades at a significantly higher valuation than the others on this list, so don't let that discourage you from taking a closer look.
4. Lincoln National Corp (NYSE: LNC)-- Like some of the others on this list, Lincoln National offers some investment products, such as annuities, in addition to its life insurance business. The company also offers disability and dental insurance and employer-sponsored retirement plans.
Lincoln National trades for the lowest valuation on this list, at just 6.8 times forward earnings, and the company is expected to grow at a 10% annualized rate over the next three years. Although Lincoln National is one of the smaller insurers on this list, it also has one of the more diverse businesses -- in fact, life insurance accounts for less than half of the company's revenue.
5. Torchmark (NYSE: TMK)-- Torchmark has both life and health insurance operations, and it sells its insurance products through subsidiaries such as Liberty National, United American, and American Income.
Torchmark has strong cash flow, low leverage, and a diverse assortment of product offerings. And, although it has the lowest dividend yield on this list by a considerable margin, the company has an aggressive buyback program that has reduced the number of outstanding shares by more than 18% since 2012.
Which to buy?
I don't think you'll go wrong with any of these five stocks. All of them are attractively valued, have strong financial positions, and have unique and diverse product portfolios. And, all five have the potential to benefit tremendously as interest rates begin to rise.
It really depends on your own investment goals. If you tend to stick to sector-leading companies with rock-solid brand names, MetLife or Prudential could be the way to go. China Life can help you simultaneously get exposure to international markets and life insurance, and the last two companies are smaller and generally more volatile than their big brothers, but they also have the strongest potential for growth.
A secret billion-dollar stock opportunity The world's biggest tech company forgot to show you something, but a few Wall Street analysts and the Fool didn't miss a beat: There's a small company that's powering their brand-new gadgets and the coming revolution in technology. And we think its stock price has nearly unlimited room to run for early, in-the-know investors! To be one of them, just click here.
Matthew Frankel has no position in any stocks mentioned. The Motley Fool has no position in any of the stocks mentioned. Try any of our Foolish newsletter services free for 30 days. We Fools may not all hold the same opinions, but we all believe that considering a diverse range of insights makes us better investors. The Motley Fool has a disclosure policy.