5 Things You Didn't Know About Palo Alto Networks, Inc.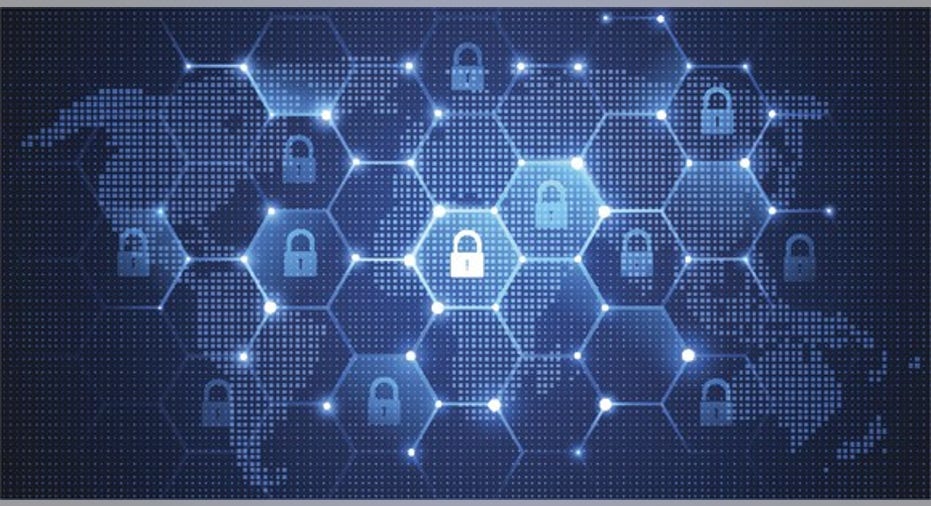 Tech investors might know that Palo Alto Networks (NYSE: PANW) provides next-gen firewalls and serves over 37,500 customers in over 150 countries -- including over 85 of Fortune 100 companies andhalf of the Global 2000. They might know that its revenue growth is slowing, and that analysts are concerned about the ongoing disparity between its GAAP losses and non-GAAP profits.
But today, I won't discuss the side of Palo Alto Networks that is widely covered by the tech and financial media. Instead, I'll take a look at five lesser-known facts about Palo Alto Networks that might give you a deeper insight into this 12-year-old company.
Image source: Getty Images.
1. Founder Nir Zuk was trained in the IDF
Palo Alto Networks founder Nir Zuk once worked at Unit 2800, the elite electronic intelligence arm of the Israel Defense Forces. While he was there, Zuk worked with Gil Shwed, whowould eventually co-found Check Point Software (NASDAQ: CHKP) in 1993.
After leaving the IDF in 1994, Zuk was recruited by Check Point to help build its flagship Firewall-1 product. He moved to California in 1997 to lead the Israeli company's American team, but eventually left the company in 1999 after conflicts with the management. Zuk subsequently founded OneSecure, an intrusion-detection company, but the tech bubble burst and the company was acquired by Netscreen for $40 million in 2002. Juniper Networks (NYSE: JNPR)subsequently bought Netscreen in 2004.
2. Zuk practically started over at age 35
After Juniper ignored his requests to upgrade its firewalls, Zuk left the company and relinquished 300,000 unvested shares which were worth about $6 million in 2005. This led to a decline in Zuk's personal life, as his 10-year marriage ended, his bank accounts dried up, and he moved from his house into a small apartment in Mountain View at the age of 35.
That was when former Check Point VP Asheem Chandna, who had become a partner at venture capital firm Greylock, reached out to Zuk. Together, the two developed a "next-generation firewall" which strengthened traditional firewalls with network device filtering tools. This product became the core of Palo Alto Networks, which attracted additional rounds of funding and went public in 2012.
3. Zuk forfeited billions to reward early hires
When Palo Alto Networks went public, Zuk surprised the company's investors when he diluted his own share to 5% so that early hires could own a meaningful stake of the company. This was highly unusual because tech founders often kept a standard 25% stake in their companies.
It was also a costly decision. Zuk's stake is worth roughly $520 million today, but he would be a multi-billionaire if he had kept 25%. Speaking to Forbes in 2013, Zuk simply stated that "there's no justification for a founder getting to an IPO with 25% of the company."
4. It's the "best place" to work in the Bay Area
Palo Alto Networks was ranked as the "best place to work" in the Bay Area by the SF Business Times last year. However, Palo Alto's dependence on pricey Bay Area talent is frequently cited as the cause of its high stock-based compensation (SBC) expenses.
Image source: Getty Images.
Palo Alto paid out 31% of its revenues as SBC last quarter, which caused itsGAAP net loss to widen from $57.3 million to $60.6 million. During that period, its non-GAAP net income (which excludes SBC expenses) rose 51% to $59.6 million.
5. It's a rumored buyout target for IBM
Many analysts have speculated that smaller stand-alone cybersecurity players like Palo Alto will be acquired as the fragmented market consolidates under several large tech companies. However, Palo Alto's frothy valuation -- an enterprise value of nearly $10 billion for a company with expected revenues of $1.4 billion this year -- has likely kept suitors at bay.
However, rumors in March suggested that IBM (NYSE: IBM) couldmake a bid for the next-gen firewall maker in the near future. Investors should take that rumor with a grain of salt, but it sounds sensible. Big Blue needs to boost the growth of its five strategic imperatives (cloud, analytics, social, security, and mobile) with some big purchases, and adding Palo Alto's "best in breed" firewall to that bundle would give it an edge against its rivals.
The key takeaways
These five facts don't address Palo Alto Networks' core problems of slowing sales growth, rising competition, and widening losses. But they offer interesting perspectives on founder Nir Zuk's values and the company's past struggles -- and might help you better understand its upcoming challenges.
10 stocks we like better than Palo Alto NetworksWhen investing geniuses David and Tom Gardner have a stock tip, it can pay to listen. After all, the newsletter they have run for over a decade, Motley Fool Stock Advisor, has tripled the market.*
David and Tom just revealed what they believe are the 10 best stocks for investors to buy right now... and Palo Alto Networks wasn't one of them! That's right -- they think these 10 stocks are even better buys.
Click here to learn about these picks!
*Stock Advisor returns as of May 1, 2017
Leo Sun has no position in any stocks mentioned. The Motley Fool owns shares of and recommends Check Point Software Technologies. The Motley Fool recommends Palo Alto Networks. The Motley Fool has a disclosure policy.