5 Things Wynn Resorts' Management Wants You to Know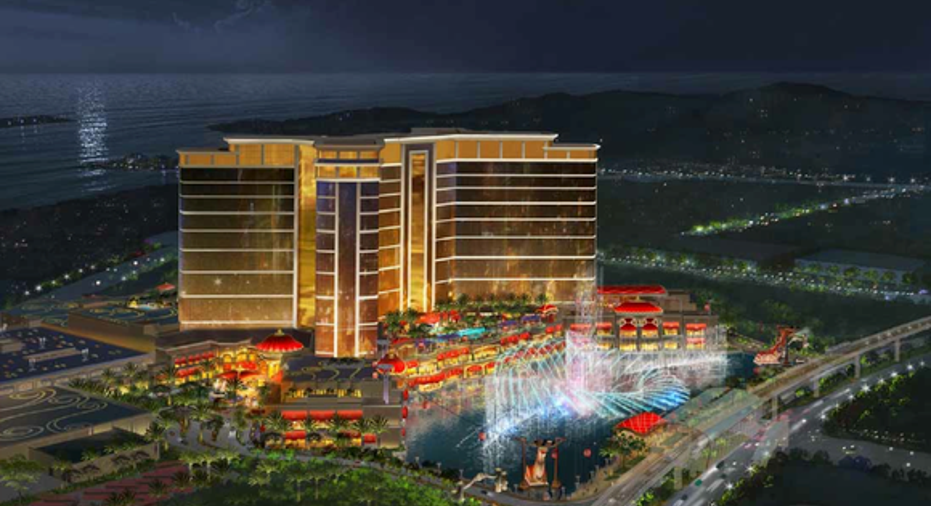 Wynn Palace, which is currently under construction in Macau. Image source: Wynn Resorts.
Steve Wynn doesn't give a lot of interviews, so when he talks on conference calls with analysts each quarter, investors should pay attention. There are a lot of changes taking place at Wynn Resorts ; here are my five biggest takeaways from the conference call with management after the first quarter (transcript from Seeking Alpha).
Will Wynn Palace in Macau be able to stand out?
The $4.1 billion Wynn Palace in the Cotai region of Macau will open this summer, and it should be a transformational property for the company. But analysts were wondering how it will stand out versus the competition. Steve Wynn doesn't think that will be a problem, saying:
The larger point was that Wynn is selling to customers looking for exclusivity, and are willing to pay for it. He isn't after the mass-market players whoMelco Crown or Las Vegas Sands have targeted with their new resorts, including thousands of hotel rooms. Like Las Vegas, he wants high rollers and premium mass-market players who are willing and able to pay for the experience Wynn provides.
Will there be table games?
After Melco Crown's Studio City was only given 200 table games when it opened -- less than the 500 or so it expected -- there was concern that Wynn Palace would get the same treatment. Complicating matters is Las Vegas Sands' The Parisian, which will open later this year. If the government wants to limit table-game growth, the resorts may have to split the year's allocation. When asked about table-game allocation, Wynn had this to say:
I'm not sure if that's reassuring, but it's the closest we're going to get to an answer to the table-game question until probably shortly before the casino opens.
Early renderings of Wynn Paradise Park, the next addition in Las Vegas. Image source: Wynn Resorts.
Paradise Park is getting more audacious
Wynn recently started talking about the next stage of development in Las Vegas, known as Paradise Park. Early renderings (above) show a lake with a beach, and a hotel addition with about 1,000 rooms. But since then, the plans have gotten bigger:
Steve Wynn hasn't even gotten to the planning point where he's taking the project to the Board of Directors, but it sounds like it'll be wild, no matter what ends up being built.
How to pay for a $1.5 billion project in Las Vegas
The next question is about paying for this planned $1.5 billion addition. And that's where Steve Wynn was very upfront about his plans.
To put that into perspective, $300,000 per day would be about $110 million in new revenue for Wynn Las Vegas. That alone doesn't make the addition a great investment, but when added to hotel rooms, convention spaces, bars, restaurants, shops, and anything else that's added, you can see how it could make a lot of money very quickly.
Wynn Resorts and the massive buyback program
In April, Wynn Resorts authorized up to $1 billion in a buyback program, which could be a large percentage of shares given the current $9.5 billion market cap, and the stock's recent volatility. Here's how Steve Wynn explained the move:
Wynn went on to talk about how crazy the market is, but the broader point is that the company will buy back shares aggressively if it feels they're undervalued. If you're bullish on Wynn Resorts, that's great news.
The article 5 Things Wynn Resorts' Management Wants You to Know originally appeared on Fool.com.
Travis Hoium has no position in any stocks mentioned. The Motley Fool has no position in any of the stocks mentioned. Try any of our Foolish newsletter services free for 30 days. We Fools may not all hold the same opinions, but we all believe that considering a diverse range of insights makes us better investors. The Motley Fool has a disclosure policy.
Copyright 1995 - 2016 The Motley Fool, LLC. All rights reserved. The Motley Fool has a disclosure policy.