5 Things Philip Morris Management Wants You to Know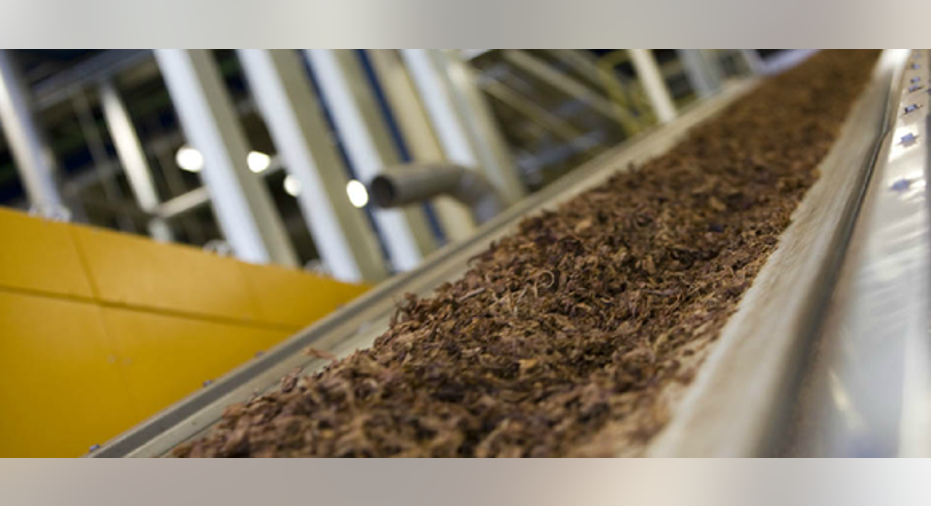 Philip Morris International's (NYSE: PM) fourth-quarter financial report gave investors some good news, but it also showed the extent to which the company has embraced change in the industry. Company executives have been forthright in their views that traditional cigarettes aren't likely to be their dominant product in the long run, and Philip Morris in particular has worked toward making newer products a reality in the near term. Yet that doesn't mean that Philip Morris can afford to let its traditional cigarette business coast forward.
After Philip Morris reported its latest results in early February, CEO Andre Calantzopoulos and CFO Jacek Olczak gave their presentations on the quarterly conference call. Let's look more closely at what they said about Philip Morris and its prospects for the future.
Image source: Philip Morris International.
1. The iQOS system is a huge growth opportunity for 2017
The iQOS heat-not-burn system has been a huge success in Japan and elsewhere, and the biggest problem that Philip Morris is having is making sure that it has enough specialty HeatSticks tobacco to use in the devices. Philip Morris aggressively moved to boost production capacity last year, and the result should be a big jump in availability going forward. That should give a growing Japanese market the ability to move full speed ahead, and it will also help Philip Morris in expanding into new markets as well.
2. Negative currency impacts came back for Philip Morris
The U.S. dollar has been a big problem for Philip Morris, and the full-year results showed that currency effects cost the company 10 percentage points of earnings growth. Yet the worst news from the report was that negative currency effects came back in the fourth quarter. During that period, the strong dollar cost Philip Morris $0.13 per share in earnings, or about 11% of its currency-neutral bottom line. Although revenue impact was limited at just $90 million, some fear that signs of dollar strength could continue in 2017, especially if the Federal Reserve makes good on its plans to raise interest rates throughout the year. Philip Morris is only including $0.18 per share in annual currency impacts for 2017, leaving the potential for an adverse surprise on the table.
3. Favorable pricing power will keep helping Philip Morris
Philip Morris has to counteract falling shipment volumes by maintaining pricing power, and the company continues to do a good job on that. Strong pricing helped Philip Morris in most of its key markets, and the company expects another favorable pricing boost in 2017 to help its results going forward. Philip Morris has already implemented or announced more than 60% of its expected price increases, and that makes its guidance on earnings more reflective of what customers will pay for its products.
4. Don't expect reduced-risk approval from the FDA this year
Philip Morris sought approval from the U.S. Food and Drug Administration for iQOS late last year, and investors are hopeful that a favorable outcome could bring credibility to the product across the globe. Yet executives are trying to urge patience in the process while still noting how important eventual approval is to worldwide perception of iQOS. As Calantzopoulos said, "The FDA cannot be applied to places [outside the U.S.], but obviously, it will add credibility to their entire scientific dossier." Whenever a decision comes, it could be instrumental to Philip Morris' future.
5. Earnings guidance was better than many had expected to see
Investors had expected Philip Morris to produce growth in the 8% to 10% range, which is the typical target for the company. But the boom in HeatSticks could help improve margins for iQOS, which have suffered because Philip Morris sells the actual iQOS devices at a discount in order to encourage greater adoption. Although cannibalization will be an issue between iQOS and traditional cigarettes, Philip Morris hopes it will gain more business from other brands and be an overall winner.
Philip Morris made investors happy with its recent results, and management is optimistic about its future. If these issues go well for Philip Morris, then the stock could push even further upward in 2017 and beyond.
10 stocks we like better than Philip Morris InternationalWhen investing geniuses David and Tom Gardner have a stock tip, it can pay to listen. After all, the newsletter they have run for over a decade, Motley Fool Stock Advisor, has tripled the market.*
David and Tom just revealed what they believe are the 10 best stocks for investors to buy right now... and Philip Morris International wasn't one of them! That's right -- they think these 10 stocks are even better buys.
Click here to learn about these picks!
*Stock Advisor returns as of February 6, 2017
Dan Caplinger has no position in any stocks mentioned. The Motley Fool has no position in any of the stocks mentioned. The Motley Fool has a disclosure policy.