5 Things Las Vegas Sands' Management Wants You to Know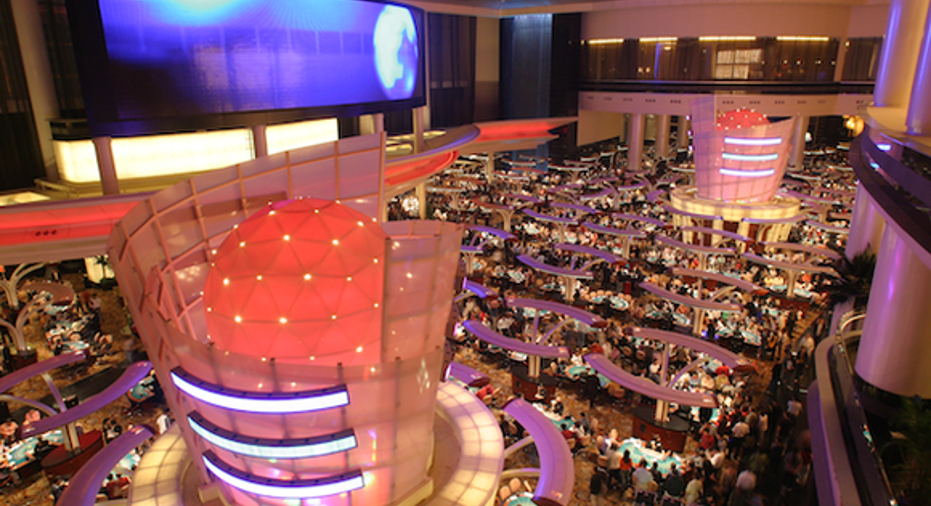 Image: Las Vegas Sands.
It isn't often that companies give investors a true peek into how they're thinking about their business. But once a quarter on conference calls, investors can get a glimpse of what management is thinking. In the case of Las Vegas Sands , Chairman and CEO Sheldon Adelson has laid out his thoughts on Macau; where his wins and losses are; and what his strategy is for the future. (All transcript quotes or from Adelson, via Seeking Alpha.)
1. Macau is finally starting to stabilize
This is the kind of insight into the gaming industry that investors should be looking for. Adelson is cautiously optimistic that we've finally reached the bottom in Macau and, at the very least, the market should be stable.
The big unknown is how the three new resorts opening on Cotai over the next year will fold into the market. Will they cannibalize the business of existing resorts? Will they bring new visitors? We don't have those answers yet, but stabilization in Macau is good news.
2. We may even be seeing growth
Here's another sign of the market stabilization and maybe improvement in Macau. EBITDA is the best gauge of cash flow coming from a resort, and if it's starting to grow quarter-over-quarter, it could point to a strong year in 2016.
3. Las Vegas Sands' flagship is holding its own
In 2014, multiple resorts in Macau made more than $1 billion in EBITDA, so for The Venetian Macau to be the only one still accomplishing that is a really big deal.
The reason the resort has been so successful in the past year is its focus on mass-market players and the convention and non-gaming business. These have continued to attract customers to the hotel, even if they aren't gambling, a luxury most other Macau resorts don't have.
4. Singapore is growing
Singapore's gaming industry isn't in as bad a shape as Macau's, but it's been hurt by some of the same general trends. China's economic slowdown and its government's crackdown on corruption have kept Chinese gamblers from visiting the city, and gaming revenue is down as a result.
Las Vegas Sands has actually been taking market share in Singapore, which has helped drive growth. As the company's highest earning resort, it's important to see Marina Bay Sands perform well, which it appears to be doing right now.
5. Cotai has become the key to Macau
A decade ago, the area now called the Cotai Strip didn't even exist. But the government of Macau and Adelson formulated a plan to build a new region in Macau that would be like the Las Vegas Strip -- a hub for entertainment and gambling.
Today, Las Vegas Sands dominates the Cotai Strip, and it's a big reason the company has the biggest market share in the region. Adelson has proven to be visionary when it comes to the Asian gaming market, and his investments in the Cotai Strip are proof of that.
The article 5 Things Las Vegas Sands' Management Wants You to Know originally appeared on Fool.com.
Travis Hoium has no position in any stocks mentioned. The Motley Fool has no position in any of the stocks mentioned. Try any of our Foolish newsletter services free for 30 days. We Fools may not all hold the same opinions, but we all believe that considering a diverse range of insights makes us better investors. The Motley Fool has a disclosure policy.
Copyright 1995 - 2016 The Motley Fool, LLC. All rights reserved. The Motley Fool has a disclosure policy.