5 Stocks to Buy and Hold for 20 Years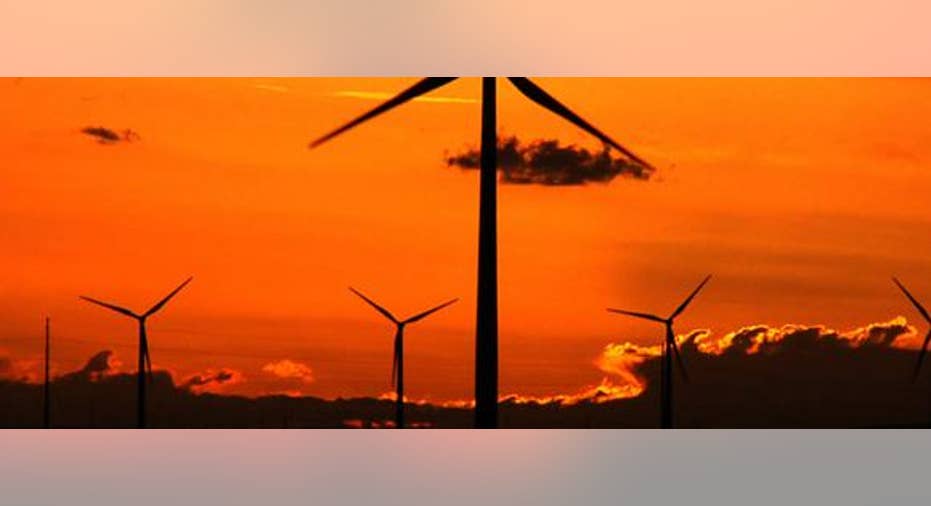 Image source: General Electric.
According to legendary investor Warren Buffett, the best holding period is forever. While most investors may not have quite that long of a time horizon, the key to successful investing is buying high-quality stocks at reasonable prices and holding them for a very long time. With that in mind, a few of our Foolish contributors have come up with some ideas for stocks that can be safely held for the next 20 years.
Dan Caplinger: I'm a big believer in stocks that have stood the test of time, and General Electric has consistently worked at reinventing itself when necessary in order to adapt to changing times. For a long time, GE's industrial strategy made it a national leader in key markets that helped lead the American economy to prosperity in the 20th century. When profit opportunities became available in the financial industry, General Electric shifted gears, recasting itself as a financial services giant in a manner that produced huge profits until the financial crisis hit.
The resulting shock from the market meltdown hit General Electric hard, but it didn't hesitate to take dramatic action to survive. GE's response was to return to its roots, refocusing its efforts on its legacy as an industrial giant and finding new areas in which to operate. General Electric added oil and gas services to an energy unit that had previously concentrated more on renewables, and it put new emphasis on its expertise in areas like aerospace. Even with challenges in many of those areas, GE has bounced back and now trades at its highest levels since before the financial crisis. Over the next 20 years, you can expect more innovation from General Electric even as it consolidates its strong grip on key areas of the economy, and that's why it makes a good buy-and-hold stock for long-term investors.
Tim Green: The switches and routersCisco Systems provides form the backbone of the Internet, and while the world of IT is changing, Cisco is adapting right along with it. The company's core businesses are growing slowly, but a focus on software, services, and fast-growing areas like security make Cisco a stock to buy and hold for a long time.
It wasn't too long ago that Cisco was growing at a rapid pace. Today, slow growth is to be expected, as the company generates around $50 billion each year in revenue. But parts of Cisco's business are growing very quickly. Software sales accounted for roughly $9 billion of revenue in 2015, and Cisco expects this number to grow by 10%-15% annually over the next 3 to 5 years. Cisco's services business has reached $11 billion of annual revenue, and 4% to 7% annual growth is expected.
Security, which is one of Cisco's biggest opportunities, is still relatively small, accounting for just $2 billion of revenue in 2015. But an expected 10%-15% annual growth rate, coupled with an extreme amount of fragmentation currently in the market, gives Cisco the opportunity to emerge from the inevitable round of consolidation as a diversified security vendor.
Cisco is no longer simply a seller of networking hardware. There are certainly threats to Cisco's business model, and the rapid growth of cloud computing makes predicting what future networking architectures will look like difficult. But Cisco has so far done a good job of adapting, and the company is well positioned for future growth opportunities.
George Budwell:The "stock" that I think is worth holding for two or more decades is actually an ETF -- namely the iShares Nasdaq Biotechnology ETF . Although biotech has been exploding higher over the last five or so years, this widespread influx of capital into the industry isn't without reason. And perhaps most importantly, biotech's best days appear to be far off in the future thanks to several important factors.
First off, the United States is currently experiencing a dramatic shift in demographics, as the so-called baby-boomer generation reaches retirement age. What this means in a nutshell is that there will be a higher number of individuals seeking healthcare services and products going forward.
Next up, there is the avalanche of innovative new technologies -- like cancer immunotherapies, PCSK9 inhibitors, and RNA interference drugs -- that are just starting to come online. Many of these novel therapies could turn out to be game-changers for literally hundreds of deadly diseases, opening up entirely new market spaces in the process.
Beyond the aging population of the U.S. and the advent of entirely new classes of pharmaceuticals, investors should also benefit from the expansion of health insurance coverage inside the U.S. due to the implementationof the Affordable Care Act, or Obamacare. After all, Obamacare is highly unlikely to be repealed anytime soon, implying that a far greater percentage of the population should have access to medical services and pharmaceutical products moving forward.
Why the IBB and not an individual stock? While individual biotech stocks can be subject to jaw-dropping levels of volatility -- stemming from clinical updates, regulatory news, or the occasional CEO misstep, the IBB is far less prone to wild price swings due to its diversified holdings in biotech and biopharma. As such, I think it's an ideal investing vehicle for individuals looking to take advantage of biotech's stellar long-term growth prospects.
Brian Feroldi:Intuitive Surgical is a company I plan on holding onto for the ultra long term, and for good reason. Intuitive is the largest player -- by far -- in the important and growing robotic surgery industry, and I think the company has positioned itself for decades of strong growth.
I'm so bullish on the company's prospects for two main reasons. First, the company ishugely under-penetrated in foreign markets, as there are currently slightly more than 1,200 da Vinci systems installed in countries outside of the states. When you compare that number to the more than 2,400 systems in use in the U.S., you can see there's plenty of room left for system growth.
Second, while the da Vinci system is heavily used to treat a handful of surgical procedures from the urological and gynecological markets, there are still plenty of other procedures that could likely benefit from robotic assistance. Near-term procedure growth drivers include ventral hernia repair and colorectal surgery, but over time, the number of operations the da Vinci can be used for is bound to expand.
With sales of systems and procedures poised for growth, Intuitive is in a great position to benefit financially. That's owed to the fact that the company makes money from both the sale and use of its systems. In fact, 70% of its revenue in 2015 came from either instrument & accessories sales or service agreements, both of which are recurring revenue streams.
These factors have not gone unnoticed by the markets, so Intuitive's stock almost always trade at a premium valuation, but considering how rock-solid this company is, I think the premium is more than justified. For that reason, I think Intuitive is a great stock to buy and hold for decades.
Jason Hall:On the surface, you may think it's too late to get in onMasterCard Incas an investment. After all, everywhere you look, people are already using plastic to pay for everything. You may even think the company is set for major disruption, with mobile payments replacing plastic with a smartphone.
The data, though, tells a very,verydifferent story.
To start, global transactions are still overwhelmingly cash-based, with something like nine out of 10 payments worldwide still made in cash. Furthermore, mobile payments isn't a disruption of MasterCard's business, but a huge tailwind. After all, MasterCard (along with competitorsVisaandAmerican Express) are still key cogs in mobile payment transactions, with their networks responsible for delivering your money to merchants securely and quickly, while your mobile device simply adds a secure, convenient way to access your accounts at point of sale.
The reality is, the confluence of technology and a growing middle class could make thenext20 years MasterCard's best. The global middle class is on track to add about 1billionnew members over the next couple of decades, and the global economy continues to become more enmeshed. In short, few companies are in a better position to see massive growth over the next 20 years than MasterCard. That's why it's a stock I know I'll be holding for at least that long.
The article 5 Stocks to Buy and Hold for 20 Years originally appeared on Fool.com.
Brian Feroldi owns shares of Intuitive Surgical and MasterCard. Dan Caplinger has no position in any stocks mentioned. George Budwell owns shares of iShares NASDAQ Biotechnology Index (ETF). Jason Hall owns shares of Cisco Systems, Intuitive Surgical, and MasterCard. Timothy Green owns shares of Cisco Systems. The Motley Fool owns shares of and recommends Intuitive Surgical and MasterCard. The Motley Fool owns shares of General Electric Company. The Motley Fool recommends Cisco Systems. Try any of our Foolish newsletter services free for 30 days. We Fools may not all hold the same opinions, but we all believe that considering a diverse range of insights makes us better investors. The Motley Fool has a disclosure policy.
Copyright 1995 - 2016 The Motley Fool, LLC. All rights reserved. The Motley Fool has a disclosure policy.