5 Stocks All Retirees Should Consider Buying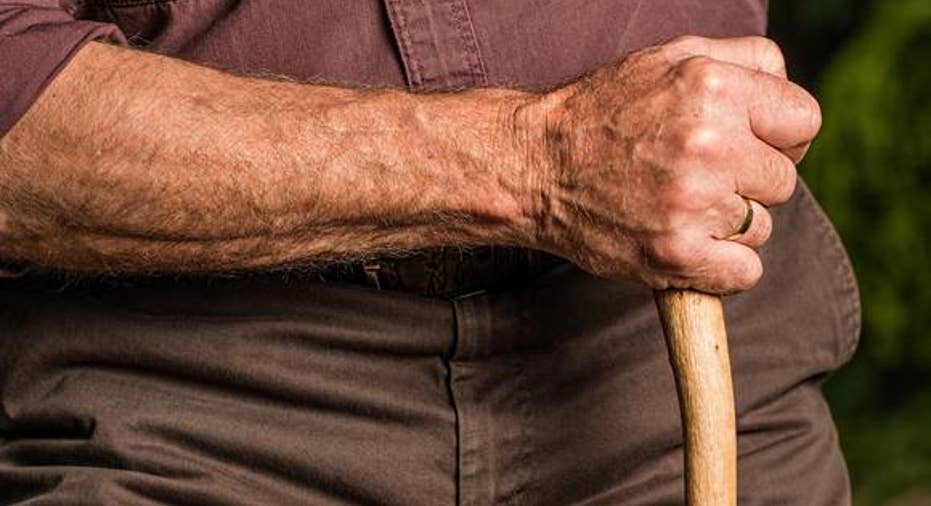 Image by steveb via pixabay
According to the Social Security Administration, the average man who retires at age 65 today can expect to live until age84, and the average woman until age86. That's great news, as these retirees will be able to enjoy their golden years for nearly two decades, but it also means that they will be relying on their nest eggs to help them meet their financial needs for quite some time. That means that nearly every retiree should still considering owning stocks in their investment portfolio to help them stay ahead of inflation over the long term.
With that in mind, we reached out to a team of Foolish contributors and asked each to share a stock that they think is a good choice for a retiree to consider. Here are the five they chose.
Brian Feroldi:MasterCard might seem like an odd choice for a retiree to consider since its dividend yield of only 0.86% is a bit below average, but I think that this company has so much going for it that it's a great choice for investors of all ages to consider, retirees included.
MasterCard is an electronic payment processor that makes money by charging a small fee on every transaction that occurs on its global network. You might think that credit and debit card usage is already so ubiquitous that there isn't much room left for MasterCard to grow, but that assumption would be dead wrong. Even in advanced economies like the U.S., cash and checks are still used in well over half of all transactions. That figure is bound to keep shifting in favor of electronic payments as younger generations enter the workforce and see their incomes and spending rise.
That trend will benefit MasterCard, but I think that its real growth opportunities are overseas. More than 90% of payments in emerging economies are stillmade with cash, which is slow and inefficient. As people in these countries learn about the benefits of making payments electronically, it will provide payment processors like MasterCard with an enormous runway for revenue growth.
Investors should hugely benefit from that shift as the company's business is incredibly scalable. It costs the company very little to process additional volume, which allows for its profits to grow even faster than its top line. Add that to the fact that it repurchases a few billion dollars worth of its own stock each year, and its earnings per share should grow at a predictable double-digit rate.
MasterCard is a very rare business that offers investors predictable growth and a highly scalable business model. I think that investors who are willing to look past its low dividend yield -- which is growing very quickly-- will be greatly rewarded in the long term, which is why I think that this business can be owned by investors of all ages.
Matt Frankel: One stock that I like for retirees is ExxonMobil , and not just because my grandmother owns it and loves the company.
ExxonMobil has all of the things we look for in a long-term investment. The company is the leader in its industry, which gives it efficiency advantages over its peers. It has a solid balance sheet, as well as access to virtually unlimited capital, thanks to its rock-solid credit rating. In fact, ExxonMobil actually has a higher credit rating than the U.S. government.
For retirees, ExxonMobil has a relatively high dividend yield (about 3.5% as of this writing), and has an excellent track record of raising its dividend, with 33 consecutive years of increases.
Now, I know that we don't fully know the effects of the current low oil prices, or how much longer it will last, but we do know one thing. This is not the first time oil has crashed, nor is it the worst crash. In fact, during the past 30 years, there have been two other times when oil fell by more than 50%. Both times, ExxonMobil remained profitable and continued to increase its payout to shareholders. I have no reason to believe this time will be any different.
Cory Renauer: If you're depending on steady income growth throughout your retirement years, but would like a shot at market-beating returns, Johnson & Johnson is a perfect fit. No company of its size can beat its record of 53 consecutive annual dividend increases. Over the past decade, the rate of those increases has averaged 8.8% annually. If J&J continues raising dividends at this rate, a 60-year-old buying the stock today will receive around $16.20 per share a year when they turn 80.
Past performance is no guarantee of future returns, but there are plenty of good reasons to suspect J&J will continue growing both earnings and its distribution in the decades ahead. Its consumer segment includes some of the world's most recognizable brands. Most Americans have never heard Band-Aids and Q-Tips called by any other name, no matter the manufacturer.Worldwide sales of over-the-counter favorites including Tylenol, Sudafed, and Benadryl reached nearly $4 billion last year,despite the availability of less expensive generic offerings practically everywhere J&J's brands are sold.
J&J is also the world's undisputed leader in orthopedic devices, with a roughly one-quarter share of the market.Knee and hip replacements are rising right along with ages, weights, and incomes across the globe.
Combined, medical device and consumer goods sales comprise the majority of J&J's sales, but it's the pharmaceutical segment that's expected to drive growth in the years ahead. Last year, U.S. pharmaceutical sales grew 5.2% to $18.3 billion,despite the immediate, and expected, obsolescence of Olysio that occurred when Gilead Sciences began marketing its combination pill, Harvoni, in late 2014.
Olysio is approved for treatment of hepatitis C virus in combination with Gilead's Sovaldi,and in 2014 added over $1.9 billion to J&J's top line. Last year, U.S. Olysio sales fell 91% to just $173 million. That it grew its U.S. pharmaceutical sales despite a nearly $1.8 billion loss from a single drug is a testament to the strength and diversity of J&J's pharmaceutical segment.
Unfortunately J&J's global diversity has been its biggest challenge lately. Roughly half of the company's sales originate outside America's borders, and while this buffers the company during U.S. downturns, the rising greenback hammered international sales -- as reported in dollars -- by 14.2% last year.
Look back five, 10, even 20 years and you'll see J&J stock has outpaced theS&P 500by a wide margin, all the while delivering solid dividend growth. It's poised to continue its streak, so any retiree would be well advised to buy this perennial favorite.
Brian Stoffel:I'll be the first to admit that the cornerstone of a retirement portfolio should be steady dividend payers that have a mile-wide moat surrounding their business. It also helps if they aren't priced for too much growth. That why I think suggestions like those made by my Foolish colleagues are so great.
But it doesn't hurt to have one or two "growth" stocks in the mix. These companies can add a greater level of return in the long-run (and we're all living longer these days!), and help add a little boost to your retirement portfolio ... if chosen wisely.
One such company I believe can be had relatively cheaply right now is LinkedIn . Its stock is a whopping 55% off of the all-time highs it hit just one year ago. That's largely because management announced expectations for 2016 that were far below analysts' forecasts.
But for patient investors, I think there's a lot of potential here. For starters, LinkedIn has a very wide moat. With 414 million users posting their profile publicly, no other site comes close to offering the professional opportunities that one can find on LinkedIn. That's the power of the network effect, whereby each additional user creates added value. In this case, that means added motivation for businesses to sign-on to the company's Talent Solutions product, which in turn incentivizes more users to sign up ... and so on. It's a virtuous cycle.
Wall Street, however, is worried that LinkedIn has saturated its markets -- and that's the reason for the stock's substantial sell-off. I believe that's short-sighted. LinkedIn has the ambitious goal of creating a Global Economic Graph, whereby every member of the global workforce can be connected with the most ideal employment arrangement.
That might sound like a too-lofty goal, but if management achieves even half of this, the runway for growth is much, much longer than many may think.
Sean Williams: Sometimes bigger really is better, which is why I believe retirees should give serious consideration to adding do-it-yourself home improvement giant Home Depot to their portfolio.
One of the reasons Home Depot has been such a standout in recent years is its ability to play both sides of the aisle. If housing prices are on the rise, lending rates are low, and home sales are growing, Home Depot can lean on its sales to commercial contractors to drive growth. But even in a tight selling environment where home prices are stagnant and lending rates are rising it can prosper. We saw coming out of the Great Recession that Home Depot angled its strategy to focus on consumer home remodels, and it worked like a charm. Home Depot's ability to actively play the commercial and residential customer at once is a big reason why its operating income keeps growing by double-digit percentages year-over-year.
Home Depot has also been making big investments in modern conveniences, which should help boost the shopping experience within its stores and online. For instance, it has deployed tens of thousands of FIRST phones to its associates, that, among others things, allow them to check customers out from anywhere in the store. No more lines; no more waiting. Just quick, personalized service that's bound to attract positive reviews. The company has also worked hard to improve associate training, since knowledgeable staff gives Home Depot an edge over its peers.
Additionally, Home Depot has delivered a dividend increase in seven consecutive years. Its latest was a 17% increase to $0.69 per quarter, pushing its yield nicely over the 2% mark. Inclusive of its competitive advantages, brand-recognition, investments in staff and technology, and its dividend, Home Depot looks like a great stock for retirees to consider buying.
The article 5 Stocks All Retirees Should Consider Buying originally appeared on Fool.com.
Brian Feroldi owns shares of Gilead Sciences, LinkedIn, and MasterCard. Brian Stoffel owns shares of LinkedIn. Cory Renauer owns shares of Johnson & Johnson. Matthew Frankel has no position in any stocks mentioned. Sean Williams has no position in any stocks mentioned. The Motley Fool owns shares of and recommends Gilead Sciences, LinkedIn, and MasterCard. The Motley Fool owns shares of ExxonMobil. The Motley Fool recommends Home Depot and Johnson & Johnson. Try any of our Foolish newsletter services free for 30 days. We Fools may not all hold the same opinions, but we all believe that considering a diverse range of insights makes us better investors. The Motley Fool has a disclosure policy.
Copyright 1995 - 2016 The Motley Fool, LLC. All rights reserved. The Motley Fool has a disclosure policy.