5 Steps to Take Before Your Income Increases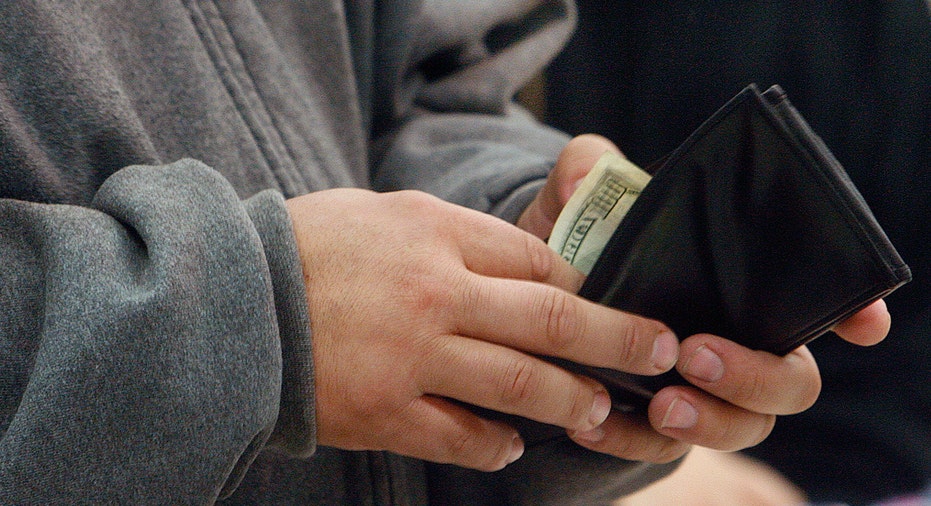 Not all of us are making as much money as we'd like to be making. Whether you're fresh out of college or you're trying to support a family, you might be thinking that life would be a little easier if your paycheck were just a bit bigger. While nothing beats a pay raise, there are steps you can take right now to make the most of your income if you expect it to go up in the near future.
1. Open a Roth IRA Account
Having a smaller budget to work with than your peers and neighbors is nothing to be embarrassed or depressed about. In fact, you can leverage it so that you have more money to work with decades from now. We're talking about sticking your extra money in a Roth IRA account.
Unlike traditional IRA contributions, Roth IRA contributions use after-tax dollars. What's great about that? Your money will grow tax-free and when you retire, you won't owe any taxes on top of your withdrawals. Even better, you won't have to worry about required minimum distributions.
If you're expecting to be taxed at a higher rate in retirement, (and you're assuming your income will be higher than it currently is) you might be better off getting a Roth IRA. That way, your money will be taxed at today's low rate rather than a higher rate in 40 or 50 years.
If you're a single person making under $116,000, you can contribute up to $5,500 for 2015. Because of its income limits, a Roth IRA is one tool your high-earning friends might not be able to take advantage of.
2. Qualify for an Income-Based Repayment Plan
As an individual with income on the lower end of the spectrum, you can try to get in on one of the government's loan repayment programs. Under the Pay As You Earn plan, you usually won't pay more than 10% of your take-home pay and your federal loans may be forgiven after you've made payments for 20 years. For borrowers with loans taken out before July 1, 2014, your student loan bill probably won't be more than 15% of your discretionary income and loans are typically forgiven after 25 years.
While someone with more money might struggle to pay down their student debt because they can't qualify for income-limited programs, you can comfortably pay off a little at a time through an income-based repayment plan. You could also speed up the process by paying more than the minimum.
Try out our student loan calculator.
3. Take Advantage of Tax Credits 
When you don't have a lot of money coming in and you have many obligations, you can fall back on tax breaks. For example, if childcare expenses take a huge bite out of your income, you can see if you're eligible to receive the Child and Dependent Care Tax Credit. Depending on your earnings, your credit can be equal to 20% to 35% of your expenses.
Tax credits directly reduce the size of your tax bill. Other credits you can consider are the Savers Tax Credit, (if you're saving money in retirement plans like an employer-sponsored 401(k) or an IRA), the Earned Income Tax Credit and the American Opportunity Credit for parents and students.
4. Save Through an Energy Assistance Program
A little known fact among low- and moderate-income families is that there are programs to help cut energy costs. Every state has at least one energy assistance program and you can learn more about some of them by visiting benefits.gov.
Thanks to these initiatives, you can get help paying your energy bills or weatherizing your home to add energy-efficient features like storm doors and insulation. If you're in the midst of a financial crisis, you might be able to save money while the government covers part or all of the renovations you need.
5. Get Life Insurance
Before you get older and your income rises, it might be a good idea to think about getting a life insurance policy. It's much easier to find a cheaper insurance policy when you're younger and healthier than it is to wait until you're in your 40s.
Term life insurance – where you're covered temporarily for five to 30 years – is the less expensive option. If you take a look at our life insurance quotes, you can see that policies may cost you less than $10 per month depending on your age and the coverage you need. Whole life insurance is another choice and although it's pricier, you can borrow against a whole life policy if needed.
Related Article: Types of Life Insurance
The Takeaway
Having extra coins in your pocket wouldn't hurt. But as you wait for your salary to increase, you can use our tips in the meantime to lower your financial burden and take advantage of your youth and (temporary) lack of wealth.
This article originally appeared on SmartAsset.com.
More from SmartAsset.com:Roth v. Traditional IRAsAll About the 1099 FormWhat Is a Pension Plan?