5 Risks Facing Hotel Stocks Now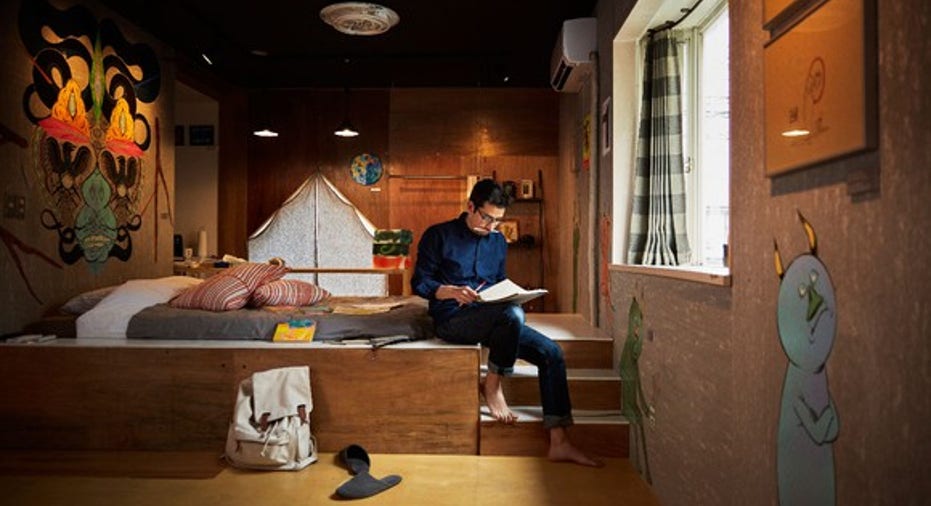 Image source: Getty Images
The hotel industry has seen many changes in the past few years, for better and for worse. While some of those changes, such as a growing middle class in countries like China, have been great for shareholders, some changes could leave these hotel stocks susceptible to major downside. Here are five risks facing companies such as Marriott International (NASDAQ: MAR) and Hilton Worldwide (NYSE: HLT) now.
1. Brand ambivalence
All companies are susceptible to the risk that consumers are increasingly becoming brand unaware, instead looking for value, convenience, and accessibility as the driving factors for choosing where to spend their money instead of brand loyalty or a company's marketing. Since companies such as Marriott and Hilton have such large portfolios of very different brands, it could prove increasingly challenging to keep those brand images distinct.
This is especially concerning, as nearly all big brands are listed on services such as Priceline Group's (NASDAQ: PCLN) website that usually list hotels either by price or distance from the consumer's destination. When there are hundreds of brand options to choose from, consumers could become ambivalent to any one company's brand image, in which case it could become a race to the bottom in price.
2. Risks related to doing business with franchisees
Marriott controls 5,500 hotels following its Starwood acquisition, and Hilton another 4,700. However, franchisees run many of those hotels, especially in countries outside North America. The benefit of this model is that these hotel companies get to reap many of the financial benefits of the hotels without some of the liabilities. However, it also means that the hotel companies have less control over their operations.
The risks in dealing with franchisees include early termination of contracts, legal disputes that could be costly, and, of course, poor performance by the third parties -- all of which could lead to lower franchise revenues for the hotel companies.
Image source: Marriott.
3. Terrorism and global unrest
In its most recent earnings report, Marriott management noted that "In recent years, decreases in travel resulting from weak economic conditions and the heightened travel security measures that have resulted from the threat of further terrorism have hurt our business."
In the past few years, cities around the world have been devastated by terrorist activity and political unrest. These attacks and movements have been tragic and have affected cities in both developed and developing regions. This could also be bad for the travel industry, as people are less inclined to travel to new cities. Similar to theme parks, cruise ships, and other highly visible tourist destinations, hotels face risk of real or perceived threats.
4. Declining business travel
In the first half of 2016, Marriott, Hilton, and other hotel companies with a majority of their properties in North America blamed theU.S. economy's sluggish GDP, which grew just 1.2% in Q2, as a reason for lower-than-expected revenue.Corporate travel makes up a considerable chunk of hotel business, so when growth is slow and companies begin to look for ways to cut costs, non-necessary corporate travel is often a starting place.
Then, of course, there is the rise of technology specifically geared at making remote meetings more realistic, such as online video conferencing and even remote-controlled robots with screens for faces that can project the video of the teleconference attendee. As technology gets better and people become more comfortable with these kinds of meetings, corporate travel could slow further.
Image source: Airbnb.com.
5. Disruption from the "sharing" economy
"Whether an apartment for a night, a castle for a week, or a villa for a month, Airbnb connects people to unique travel experiences, at any price point, in more than 34,000 cities and 191 countries." Airbnb has its own risks, such as therecent legislationin New York, but there's no doubt that its business model of allowing consumers to share each others' homes could negatively affect sales for traditional hotel companies.
Over the past few years, Airbnb has exploded not only in service and number of total guests worldwide, but also by funding with a recent investment round valuing it at somewhere around $30 billion, larger than themarket cap ofeither Marriott or Hilton. That rich valuation exists because Airbnb management predicts $10 billion in revenue by 2020, about 70% of Marriott's 2015 revenue-- and it's only eight years old. Furthermore, Airbnb is just one of many similar companies all around the world looking to disrupt the traditional hotel model.
Still worth a bet?
Even facing these and other risks, there looks to be plenty of value available in the hotel industry. Thanks to growing incomes and increased travel in many parts of the world, Marriott, Hilton and others still have room to grow as they continue to develop more properties worldwide. For a list of hotel stocks that look best prepared to overcome the above risks and cash in on future growth, read "3 Hotel Stocks to Buy Now."
A secret billion-dollar stock opportunity The world's biggest tech company forgot to show you something, but a few Wall Street analysts and the Fool didn't miss a beat: There's a small company that's powering their brand-new gadgets and the coming revolution in technology. And we think its stock price has nearly unlimited room to run for early in-the-know investors! To be one of them, just click here.
Seth McNew owns shares of Marriott International. The Motley Fool owns shares of and recommends Marriott International and Priceline Group. Try any of our Foolish newsletter services free for 30 days. We Fools may not all hold the same opinions, but we all believe that considering a diverse range of insights makes us better investors. The Motley Fool has a disclosure policy.