5 Retailers That Sought Bankruptcy Protection in 2015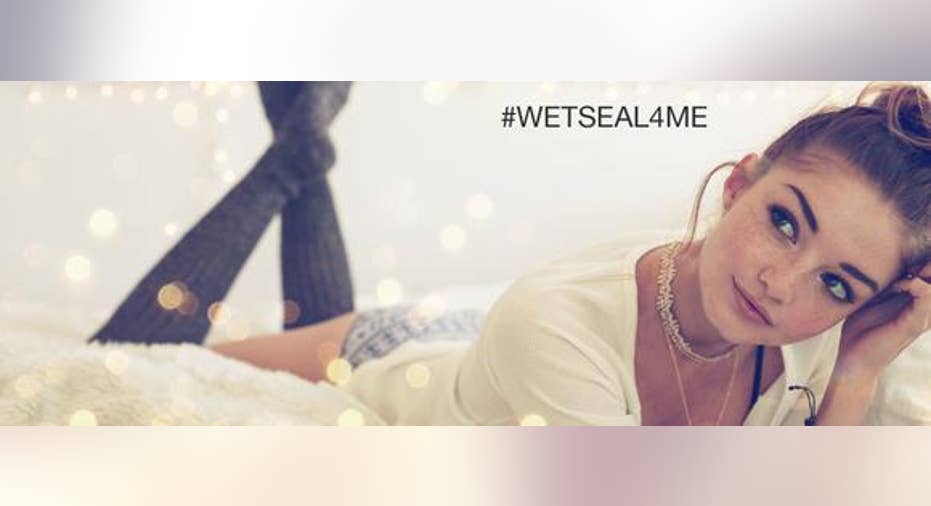 Malls may not be the graveyard they were during the recession, but mall-based retailers are still finding it difficult to attract enough customers to survive. Photo: Nicholas Eckhart.
It's not unexpected that with the collapse in oil and other commodity prices in 2015, the number of natural-resource companies to go bankrupt would be high. But we've been told the economy is improving, so the number of retailers seeking court protection from creditors is a bit surprising. It may not be as bad as it was in the wake of the Great Recession, but by midyear, there had been more retail bankruptcy filings than in all of 2014, and they exceeded those in all of 2012 and 2013 combined.
Worse, we may never see these retailers again. Unlike in other industries, where most companies seeking court protection stew for a while before re-emerging, retail isn't afforded that luxury. According to a study by consulting firm AlixPartners, 55% of all retailers that entered bankruptcy over the past decade have been liquidated, compared to just 5% in other industries.
The disparity is the result of a 2005 law change enacted by Congress that made it much harder for retailers to survive in three big ways:
Those with leases have only 210 days to decide whether to close stores, narrowing the window of opportunity to determine whether they could be turned around.
Vendors that had recently shipped goods to retailers were given the right to demand payment in full, instead of pennies on the dollar.
Lenders could demand seemingly harsh terms for emergency loans; one retailer this year had just five days to avoid liquidation.
These new conditions mean that retailers like Macy's, which filed for bankruptcy protection in the early 1990's but came back to be profitable again (even if it's hit a rocky patch this year), might not survive at all if they sought bankruptcy protection today.
Here are five notable retail bankruptcy filings from 2015, most of which are working on emerging from court protection. Be forewarned: AlixPartners notes the number of bankruptcies has increased over the year before every year since 2012. It's quite possible the list will be even longer in 2016.
Unlike most retailers seeking bankruptcy protection, Wet Seal may be back again to fight another day. Image: Wet Seal.
The Wet Seal. Teen fashion retailer Wet Seal kicked off the new year with the first bankruptcy filing of 2015 on Jan. 15, though it was really just the continuation of a trend from December that had seen both Delia's and Deb Stores seek court protection. The filing boded ill for other troubled teen retailers because of the level of unease it represented in mall-based retailers: With so many going under or about to, lenders would be leery about extending credit. But unlike Delia's that was liquidating, Wet Seal had gotten debtor-in-possession financing prior to the filing that will allow it to try and buck the odds and turn around.
RadioShack. The day after women's retailer Cache went under,perhaps the most notable bankruptcy declaration of 2015 occurred: RadioShack filed for court protection, agreeing to sell up to 2,400 of its stores to carrier Sprint and its hedge fund shareholder Standard General, which many felt lent it money as a means of forcing it into bankruptcy. The deal, however, helped ensure the electronics retailer would live on, just not as a publicly traded company.
Only through the kindness of strangers, namely telecom Sprint, has RadioShack been able to live on following its bankruptcy filing.
Columbia House. Who even knew eight-records-for-a-penny retailer Columbia House still existed? But the mail-order retailer had managed to survive with each new advance in music recording, first replacing vinyl with 8-track cartridges (remember them?), cassettes, and then CDs and DVDs. But the advent of mp3 players and then streaming music and video all but obviated its raison d'etre, and it sought bankruptcy protection in August. But apparently what comes around goes around, and Columbia House is reportedly hoping to cash in on the resurgence in vinyl record sales and make a comeback. Can 8-tracks be far behind?
Quiksilver (U.S. business) Duuuude! Surfwear shop Quiksilver filed for Chapter 11 bankruptcy protection for its U.S. business in September as the surfer lifestyle has lost its appeal among teen consumers. Similarly situated Pacific Sunwearis barely clinging to life as a penny stock, but unlike its surf and skate rival, Quiksilver has a global business that remains unaffected by the filing. In fact, the filing is seen as a plus for the retailer because it eliminates the drag the U.S. operations had on its otherwise strong response in Australia, New Zealand, and Asia. They were not included in its filing, which aims to see the U.S. business re-emerge as a smaller entity.
Poor market conditions and internal strife and controversy wracked American-made clothier American Apparel. Photo: Guilhem Vellet.
American Apparel. The upheaval caused by the ousted CEO of teen retailer American Apparel helped lead to its filing for bankruptcy protection after years of financial losses. Following its October bankruptcy filing that saw the retailer strike a deal that gave creditors a stake in the company in a debt-for-equity conversion, the retail soap opera is taking another twist with reports that ex-CEO Dov Charney may try to buy back the company he founded.
The article 5 Retailers That Sought Bankruptcy Protection in 2015 originally appeared on Fool.com.
Rich Duprey has no position in any stocks mentioned. The Motley Fool has no position in any of the stocks mentioned. Try any of our Foolish newsletter services free for 30 days. We Fools may not all hold the same opinions, but we all believe that considering a diverse range of insights makes us better investors. The Motley Fool has a disclosure policy.
Copyright 1995 - 2016 The Motley Fool, LLC. All rights reserved. The Motley Fool has a disclosure policy.