5 Reasons to Hate Biotech Stocks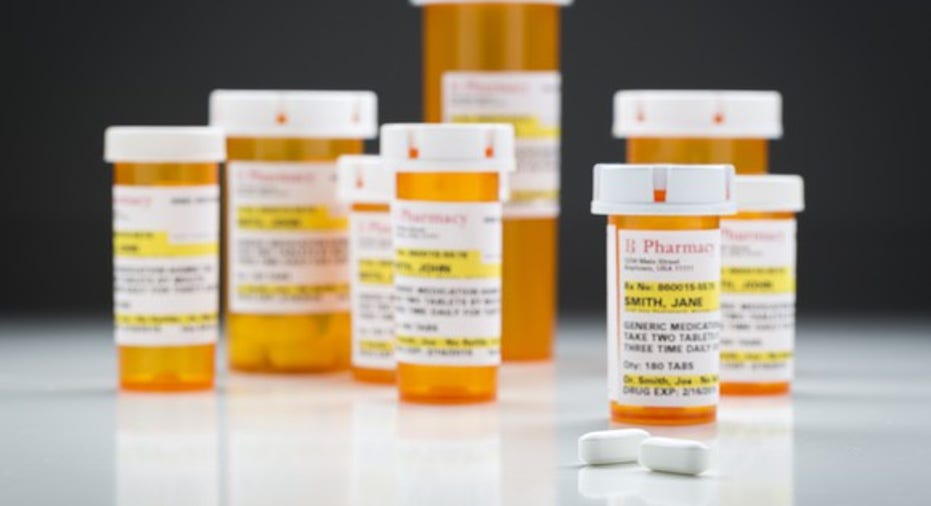 Image source: Getty Images.
The biotechnology industry is exciting, full of hope and many great successes and failures. It holds the potential to cure cancer and other dreaded diseases -- which is, of course, very enticing. Still, as many investors have learned, there are more than a few good reasons to hate biotech stocks. Let's delve into some.
Because ones you've never heard of will skyrocket
One reason to hate biotech stocks is that while you're sitting and waiting for your solid blue chip stocks and your healthy dividend payers to gradually appreciate, as they tend to do, you'll invariably see a biotech stock that you've never heard of suddenly skyrocket. Exelixis , for example, has roughly doubledover the past year. Its Cabometyxdrug (which in a slightly different formulation has been in use treating thyroid cancer) recently won FDA approval to treat kidney cancer, and investors (and patients) are waiting to see how it fares in other trials and whether it will be approved to treat liver cancer, among other cancers. Similarly,Eagle Pharmaceuticalssextupledin value in 2015 after inking a deal for its leukemia and lymphoma drug Bendeka.
Image source: Getty Images.
Because ones you invest in may plummet
Stock market history is full of cautionary tales when it comes to biotech stocks. Consider, for example, Clovis Oncology , which has been working to develop cancer-fighting therapies. The stock has been quite volatile, surging 277% in 2013 only to pull back by 7% in 2014, 38% in 2015, and, recently, 52% so far in 2016. As recently as September 2015, its shares topped $100 -- but as I write this, they're in the low teens. That's enough to give an investor whiplash.
What has been going on with Clovis? Well, a lot of hope had been pinned on itslung cancer drug in development,rociletinib, but it didn't do well in trials, and the company recently scrapped it. Meanwhile, it's posting little to no revenue and continuing losses. It does have other drugs in development, so if it can produce one that gains FDA approval or if it can partner with a bigger company before it runs out of money, Clovis Oncology may see its shares rise again. Celldex Therapeuticsis another example, downmore than 80% over the past year after its brain cancer drug Rintega failed its first Phase 3 trial. (It does have other drugs in its pipeline, though, so it shouldn't be written off.) When biotech stocks fall, they often fall hard.
Because they're risky
If you can't tell by now, a key reason to hate biotech stocks is because they're risky. They're volatile. They can make or break you (or at least your portfolio). For one thing, many people invest in them while they're still full of promise but before their potential-laden formulations actually win FDA approval and begin selling.
Many drugs in development never make it from Phase 1 trials to Phase 3 trials and then to approval. The development process takes years and many millions of dollars. Some companies even have trouble staying afloat long enough to see their drugs through to approval. Meanwhile, approval isn't a sure sign of success -- commercialization is yet another obstacle.
Biotech stocks are not uniformly risky, though. Some have much of their future riding on one not-yet-approved drug, while others have a variety of drugs approved and selling, with many more in development.
Because they don't tend to pay dividends
Some people hate biotech stocks because they want the greatest possible profits from blockbuster drugs -- but they would also like dividend income. It's not the norm for biotech stocks to pay dividends, though, mainly because many of them need every dollar they have in order to keep pursuing scientific breakthroughs and to keep moving their drugs through development.
Dividend payers ideally have relatively stable and reliable businesses, along with ample cash generation, enabling their managements to commit to paying dividends to shareholders. Some biotech stocks do pay dividends, though -- typically, larger, more established ones, like those in the table below. (Of course, being so big and established means they're less likely to double or triple in value in a year or two -- or to implode.)
| Stock | Recent dividend yield |
| --- | --- |
| AbbVie | 3.8% |
| Amgen | 2.7% |
| Gilead Sciences | 2.3% |
| GlaxoSmithKline | 5.5% |
| Merck | 3.3% |
| Novartis AG | 3.5% |
| Pfizer | 3.5% |
| Sanofi SA | 4.3% |
Image source: Idaho National Laboratoryvia Flickr.
Because you may have no business investing in biotech stocks
A final reason to hate biotech stocks is this: Despite their great promise, you may have no business investing in them. That's because it's best to limit your investing solely to companies and industries you understand.
Few of us have studied a lot of biology and chemistry and really understand the biotechnology world. There's a lot of excitement over biosimilar drugs, for example, but few of us really understand what they are and which companies have the edge in developing them. Of course, you can read up and do thorough research, but it will take time. If you don't have the time to commit to doing your due diligence, stick to what you know. Even Warren Buffett, famous for referring to and staying within his "circle of competence," doesn't invest in biotech stocks.
What to do
Fortunately, you're not out of luck when it comes to investing in biotech stocks. You might devote a modest portion of your portfolio to them, if you're willing to suffer losses with that money. One easy and relatively safe way to gain exposure to the industry is through a biotech-focused mutual fund or exchange-traded fund (ETF) such as the iShares Nasdaq Biotechnology ETFand the SPDR S&P Biotech ETF. Each will spread your money across dozens of biotech stocks, allowing you to profit from growth in the sector without having too much exposure to any one holding. The iShares ETF, for example, recently had about 8% of its assets in Amgen, its top holding, and less than 1% in most of its holdings.
Tread carefully with biotech stocks, but don't think you have to avoid them entirely.
The article 5 Reasons to Hate Biotech Stocks originally appeared on Fool.com.
Longtime Fool specialistSelena Maranjian, whom you can follow on Twitter, ownsshares of Amgen, Exelixis, Gilead Sciences, and Novartis. The Motley Fool owns shares of and recommends Exelixis and Gilead Sciences. Try any of our Foolish newsletter services free for 30 days. We Fools may not all hold the same opinions, but we all believe that considering a diverse range of insights makes us better investors. The Motley Fool has a disclosure policy.
Copyright 1995 - 2016 The Motley Fool, LLC. All rights reserved. The Motley Fool has a disclosure policy.