5 Reasons to Buy Costco Now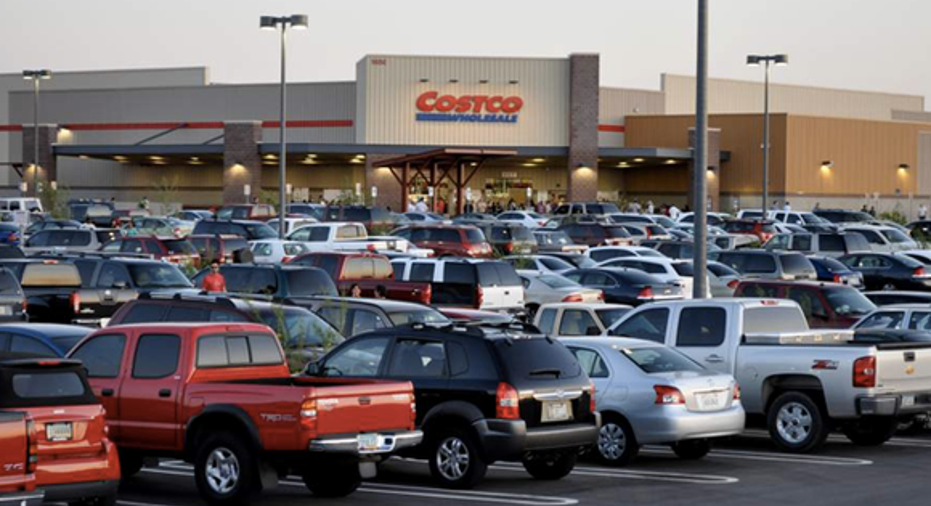 Over the past few years, many traditional retailers have suffered as consumers have increasingly embraced online retailers. That has left investors skeptical about all brick-and-mortar retailers, even the ones still performing well.
Call it a broad sense that eventually no chain will be immune, but the growth of digital has resulted in a fear that stores as we know them may not continue in the long term. That's a legitimate fear for mall retailers, department stores, and many specialty shops, but it's not valid when it comes to Costco (NASDAQ: COST).
The warehouse club has never been a traditional retailer, and that has protected it from the online forces (mostly Amazon that are dooming other chains. Costco is not only here for the long term, it's going to continue moving in the right direction.
Costco has been a steady performer despite operating in a challenging market for retailers. Image source: Costco.
It's a port in the storm
While a chain like Best Buy (which I also believe has figured out how to succeed in an Amazon-driven world) may have righted its ship, it's easy to picture its turnaround stalling. Costco, because it's a member-driven business, has much less uncertainty.
Even if renewal rates, which hover around 90%, were to drop, the rolling nature of their expiration would give the chain time to adjust. Of course, there is little reason to expect that to happen. Costco has stayed steady with only a very minor dip even when it changed its loyalty credit card last June, a move that had the potential to send longtime members out the door.
The credit card is a hit
Costco's switch from American Express (NYSE: AXP) to Visa (NYSE: V) cards provided by Citigroup (NYSE: C) could have gone badly. Not only did the company move its loyalty program from American Express, it stopped taking the card altogether. That could have backfired with business customers who use American Express, but it did not.
CFO Richard Galanti explained just how successful the new Citigroup Visa program has been during the company's second-quarter earnings call, which was transcribed by Seeking Alpha (registration required). He started by noting that as of June 20, 2016, the day of the switch, the company had approximately 11.4 million co-branded cards, or about 7.4 million accounts being transferred to Citigroup.
"As of Q2 end, just under 90% of these accounts transferred have been activated, recognizing all accounts transferred to begin with, were not activated," he said, "And I think, it was down in the low 80s at the time -- low to mid 80s."
So, more of the old accounts as active and in addition, as of the end of Q2, 1.2 million new accounts have been approved. On top of that, he added, consumers using the Visa cards are spending more than those who had American Express.
A price increase is coming
Costco will raise its basic "Gold Star" membership by $5 to $60 a year on June 1. It will also increase the price for its Executive Membership to $120, up from $110, but it will raise the ceiling on that program's 2% cash-back reward from $750 per year to $1,000.
The impact of the increase will take a while to be felt, Galanti explained during the chain's first-quarter earnings call, which was transcribed by Seeking Alpha (registration required).
"Membership fee increases take about eight fiscal quarters to get into the income statement on the membership line because of deferred accounting," he said.
Digital is growing
While nobody will confuse Costco with Amazon, the warehouse club has been quietly ramping up its digital offerings after years of mostly ignoring the online space. This has included investing in improving its website to make it easier to use and improving the merchandise selection. Those efforts have been paying off.
"For Q2, sales and profits were up, of course. Total online sales were up 12%, and up 11% on a comp basis," said Galanti. That's only the beginning, explained the CEO, who noted that Costco has improved search, shortened the check-out process, and improved its members' ability to track their orders. He continued:
The company is expanding
Costco could probably grow faster than it does, but the company manages its capital expenses by taking a measured approach to opening new warehouses. It added 29 locations in fiscal 2016 and plans the same amount this year. That breaks down to 14 in the United States, eight in Canada, and one each in Taiwan, Korea, Japan, Australia, Mexico, France, and Iceland.
That growth is more notable given the fact that many retailers are contracting or going out of business entirely. Costco has created a predictable business that can be scaled. It will continue to grow predictably over the long term, providing added profits to shareholders as member counts increase when the chain enters new markets.
10 stocks we like better than Costco WholesaleWhen investing geniuses David and Tom Gardner have a stock tip, it can pay to listen. After all, the newsletter they have run for over a decade, Motley Fool Stock Advisor, has tripled the market.*
David and Tom just revealed what they believe are the 10 best stocks for investors to buy right now...and Costco Wholesale wasn't one of them! That's right -- they think these 10 stocks are even better buys.
Click here to learn about these picks!
*Stock Advisor returns as of May 1, 2017.
Daniel Kline has no position in any stocks mentioned. The Motley Fool owns shares of and recommends Amazon, Costco Wholesale, and Visa. The Motley Fool recommends American Express. The Motley Fool has a disclosure policy.