5 Reasons Advertisers Are Choosing Facebook Over Twitter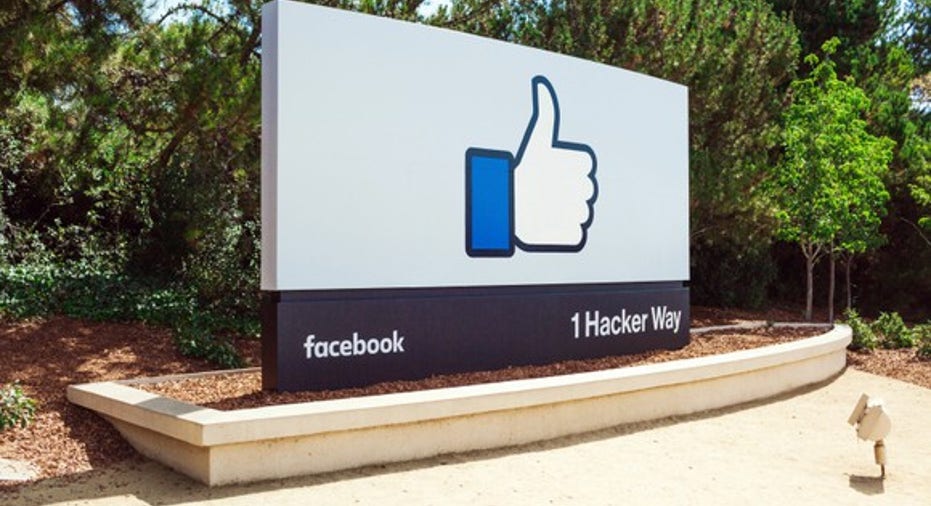 Image source: Facebook.
Advertisers spent just 6% more on Twitter (NYSE: TWTR) ads last quarter than they did in the same period a year ago, a decrease from the 18% year-over-year jump seen in the previous quarter. Meanwhile, Facebook (NASDAQ: FB) has seen its ad revenue growth accelerate. Ad revenue increased 59% year over year last quarter, up from 45% growth in the third quarter last year.
There are numerous factors that led advertisers to choose Facebook over Twitter in 2016. Here are five of the most significant.
Scale
By far one of the biggest factors impacting advertisers' decisions is the relative scales of Facebook and Twitter. Twitter ended the third quarter with 317 million monthly active users. Facebook absolutely dwarfs that number with 1.79 billion monthly active users. Its subsidiary, Instagram, just announced it surpassed 600 million monthly active users.
Not only does scale attract the big advertisers looking to reach as many people as possible, it makes it easy for smaller advertisers to optimize their ad budgets. In fact, it might be even more important for smaller advertisers. Once a smaller advertiser has taken the time to set up and optimize its ad campaign, it can easily scale it on Facebook until it reaches the upper limits of its budget. That might not be true on Twitter.
Targeting
Facebook's trove of data on its users' interests gives it vastly superior ad targeting capabilities compared to Twitter. Facebook takes into account all of your likes, link clicks, comments, and other interactions with its site, and it's able to develop an extremely accurate personality profile on all of its users. It then allows advertisers to target users based on very specific criteria like their favorite book or an interest in baking (or both if you're selling a Lord of the Rings-themed cookbook).
Ad formats
Facebook continues to innovate new ad formats. Its Canvas Ads, for example, build on its Instant Article product for publishers producing immersive, instant-loading mini webpages. Facebook also offers formats that allow businesses to promote events or provide discounts to new customers.
Twitter has some unique ad formats itself, including the new conversation ads that get people to tweet out specific hashtags. But Twitter's best ad formats -- like video ads and dynamic product ads -- are also available on Facebook, while the opposite isn't true.
Ad placement
Ads don't perform very well if nobody sees them. Facebook's ad placement is superior to Twitter's. Twitter ads show up in users' timelines, which are more apt for skimming through than actually reading. The large visual nature of Facebook's News Feed and Instagram produce more noticeable ads. Instagram ads, for example, take up the entire screen on mobile.
Twitter has tried to make its timeline more visual, introducing several new features to get users to upload more photos, GIFs, and videos. It also has an option for advertisers to buy the top advertisement spot on users' timelines, which is in full view when the app loads. Still, it's much easier to miss an ad on Twitter than one on Facebook or Instagram.
Engagement
Perhaps most important to advertisers, they want users to engage with their ads. They also want to see users engaged on the platform they're advertising on. A branded ad campaign doesn't work if a user only sees an ad once; they need to come back over and over again.
Facebook wins on both accounts. Facebook saw total ad impressions increase 50% year over year last quarter, and it says its average user spends 50 minutes per day between Facebook, Instagram, and Messenger.
While Twitter saw ad engagements increase 91% year over year, the number is artificially inflated by the shift to autoplay video ads. The impact is seen in the 44% decline in average ad price.
Continuing the trend in 2017
There's no reason to suspect any major changes to how advertisers spend their budgets this year, and analysts' estimates back that up. Analysts currently expect Twitter's total revenue to grow just 10% year over year. Comparatively, they expect Facebook's top line to grow another 34% in 2017.
Many of the advantages Facebook benefits from are hard to overcome, providing it an economic moat against competitors like Twitter or smaller companies like Snap.Advertisers will continue to choose Facebook over competitors for the foreseeable future. As long as it continues to innovate, investors should see strong revenue and earnings growth for years to come.
Find out why Facebook is one of the 10 best stocks to buy now
Motley Fool co-founders Tom and David Gardner have spent more than a decade beating the market. (In fact, the newsletter they run, Motley Fool Stock Advisor, has tripled the market!*)
Tom and David just revealed their ten top stock picks for investors to buy right now. Facebook is on the list -- but there are nine others you may be overlooking.
Click here to get access to the full list!
*Stock Advisor returns as of November 7, 2016
Adam Levy has no position in any stocks mentioned. The Motley Fool owns shares of and recommends Facebook and Twitter. Try any of our Foolish newsletter services free for 30 days. We Fools may not all hold the same opinions, but we all believe that considering a diverse range of insights makes us better investors. The Motley Fool has a disclosure policy.