5 Questions to Ask Yourself Before Buying a House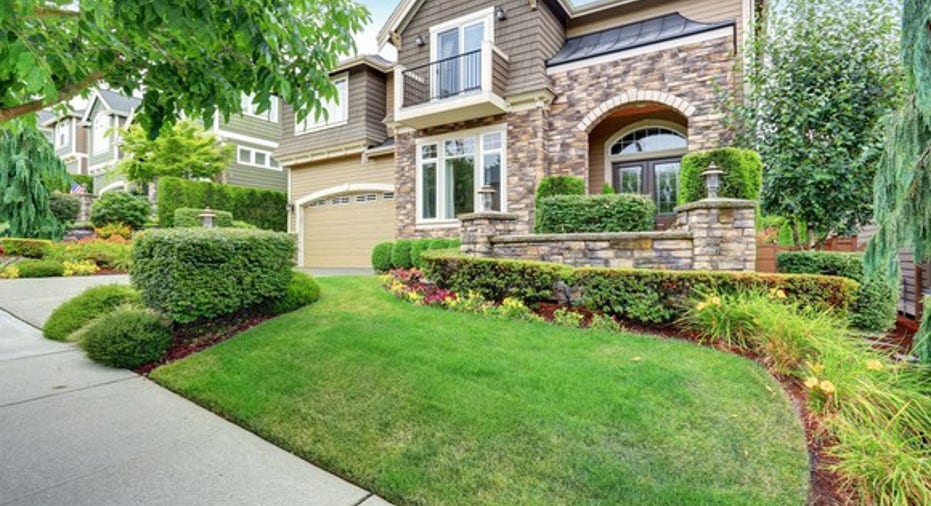 Buying a home can be a great investment and can give you a chance to set down roots. But if you buy a home at the wrong time or buy the wrong house, the purchase could actually hurt your financial future and make it much more difficult to accomplish your other financial goals.
It's important that you make the decision with your head and not your heart, so if you're trying to decide whether homeownership is right for you, ask yourself five key questions before you call a realtor and start shopping.
Image source: Getty Images.
1. How long do you plan to stay in the area?
When you buy a home, you're making a major commitment to the area where the home is located. Since you cannot pick up the house and move it, you'll need to sell the house (or rent it out) if you have to relocate. A home is a very illiquid asset, meaning you can't easily convert it to cash. There's a lot of uncertainty surrounding how long a home will take to sell and whether it will sell for at least the price you paid for it. There's also a cost to selling a home, which can be substantial when you factor in real estate commission for a buyer and seller's agent, plus transfer taxes and other fees.
Due to the costs and complexities of selling a house, most experts recommend you avoid purchasing unless you plan to stay in the home for at least five years. Ideally, this five-year time frame will allow the property to gain enough value that you'll be able to recoup the transaction costs and avoid wasting a fortune. Of course, there's no guarantee the market won't go south, so the longer you plan to stay in the area, the safer it is to buy a home.
As you consider your timeline, think about factors that could change your needs. If you're planning to start a family, make sure the schools are good. If your job could lead you to relocate, be cautious about buying. You don't want to give up career opportunities or send your kids to an unsafe school just because you cannot sell your home and thus can't afford to move.
2. Do you have proof of steady income?
If you're buying a home, you're likely getting a mortgage to pay for it -- and mortgage lenders won't give money to just anyone. They carefully evaluate the likelihood that you can pay back the loan. As part of that process, they'll ask for proof of your income, which helps them determine whether you'll have enough money to pay the bills. Because lenders want to make certain that you're likely to keep earning that income, they also want to see a stable employment history.
If you've jumped between many different jobs or have only been working for a short time, then you may have difficulty qualifying for a mortgage loan. Ideally, you should be able to show proof that you've had the same job (or at least worked in the same industry) for at least two years and that your income has been relatively stable during that time.
If you had a major jump in income in the past year, the lender may not count the full amount of income you earned in that good year when determining how much you can borrow. If you earned $50,000 two years ago and $100,000 last year, the mortgage lender may base your loan approval on what you could afford on your $50,000 income.
3. Is your credit in good shape?
Having a good credit score is vital when you're buying a home. You could pay hundreds of dollars more each month if you have a low credit score.
For example, a borrower with a credit score above 760 could qualify for a mortgage loan at around3.702% APR as of April 18, according to myFICO. On a $300,000 loan, this would translate to a $1,381 monthly payment.If the same borrower took the same $300,000 loan, but his credit score was 640, his interest rate as of April 18 would be around 4.745%, and his monthly payment would be $1,564. That's $183 more a month, $2,196 more per year, and $65,880 more over the 30-year mortgage term.
Before applying for a mortgage, take steps to boost your credit score as much as possible. Pay down debt to bring your credit utilization ratio down to 30% or less of your available credit. If you have a late payment on your record, write a goodwill letter to the lender asking the lender to remove it. Correct any mistakes on your credit report that could hurt your score.
If your score is low, think hard about whether it would be worth waiting until it improves before you buy a home. Purchasing could make sense if you firmly believe real estate values or interest rates are rising. But if you buy a home when your credit is bad, at least work on improving your score so you can refinance your mortgage into a lower-rate loan in the future.
4. Can you afford the costs of homeownership?
Being a homeowner is an expensive proposition. Not only do you have to pay a mortgage, property taxes, and homeowner's insurance costs, but you may also be forced to pay homeowner's association fees. You'll also have to pay for the costs of routine maintenance and upkeep. Big repairs like a new roof could set you back well over $10,000, while even something that seems simple -- like a new tankless water heater -- could be a few thousand dollars.
Most financial experts recommend setting aside 1% of the cost of the home each year for maintenance. On a $300,000 home, this would involve putting $3,000 into a bank account annually. Yes, you may not spend that money every year -- but when you get hit with that $10,000 bill for new siding, you'll be glad to have money in the bank to pay for it.
5. Is the home a good investment?
Buying a home can be an emotional decision. You may see that big porch and imagine yourself napping there on summer days, and a big backyard where your kids can play might tempt you to buy a home at any cost. Unfortunately, letting emotions rule your decisions is a bad idea when making what, for many families, is the single biggest purchase they'll ever make.
Rather than getting carried away by emotions, make sure the home is a good investment. Consider the property market in your area, whether the home is selling at or below comparable prices, and whether the home is a good value for the neighborhood. A home in a good school district that you acquire at a fair price can help you to build wealth as home values hopefully rise, so if you use your head, you can get a nice place to live and a valuable asset that you can tap if the need arises.
All that said, you should not think of your home as a financial investment, but rather as an investment in your quality of life. Home prices tend to grow slowly, and they are heavily influenced by short-term and regional trends. Unless you have a plan to "flip" the house or rent it out, you should not expect to make much of a profit on your home. For growing your wealth over the long term, you're better off investing a chunk of your income through a tax-advantaged retirement account.
5 Simple Tips to Skyrocket Your Credit Score Over 800!Increasing your credit score above 800 will put you in rare company. So rare that only 1 in 9 Americans can claim they're members of this elite club. But contrary to popular belief, racking up a high credit score is a lot easier than you may have imagined following 5 simple, disciplined strategies. You'll find a full rundown of each inside our FREE credit score guide. It's time to put your financial future first and secure a lifetime of savings by increasing your credit score. Simply click hereto claim a copy 5 Simple Tips to Skyrocket Your Credit Score over 800.
The Motley Fool has a disclosure policy.