5 of the Best Travel Credit Card Perks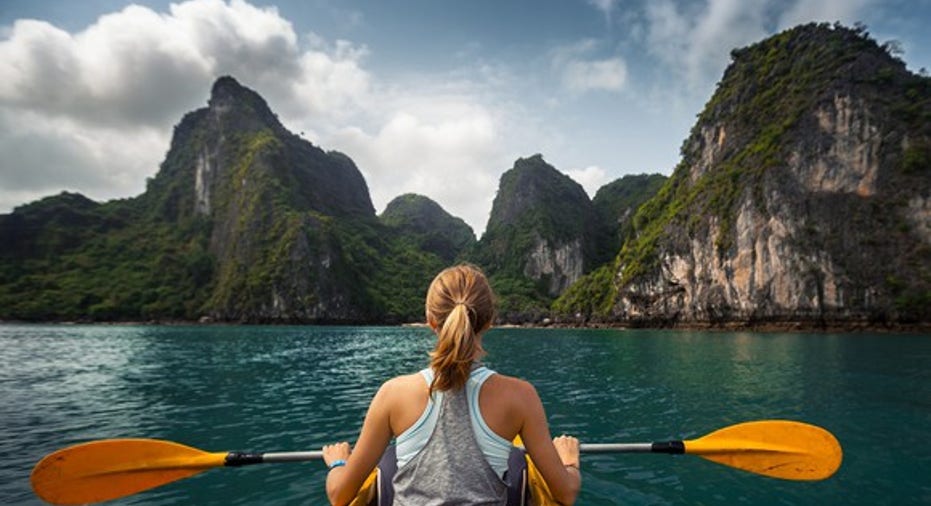 With so many credit cards out there, keeping on top of the ones with the best perks and deals isn't easy. Offers change frequently, and many rewards programs get upgraded over time.
We've compiled a list of the current top travel rewards cards, and categorized them by perk, from sign-up bonuses to easy redemptions and better-than-average rental car insurance. Here are some of the best cards in every category.
Top credit cards for signup bonuses
A good signup bonus can be alluring; an entrepreneurial consumer could easily navigate a bonus offer and score a free vacation, just by opening a new card and meeting the minimum spending requirements.
One card that stands out in this category is the Chase Sapphire Preferred, which rewards new cardholders with 50,000 bonus points if they spend $4,000 in the first three months after opening the account. When redeemed through Chase's portal for travel, the signup bonus alone is worth about $625. The annual fee of $95 (waived in the first year) may make this card better suited for people with larger spending habits, or those who don't intend to keep it around all that long.
Travelers who prefer the simplicity of no annual fees and lower spending requirements should take a look at BankAmericard Travel Rewards Credit Card. It pays out to the tune of 20,000 points for new cardholders who spend at least $1,000 in the first 90 days, which can be redeemed via a flexible statement credit. The recurring rewards can be especially lucrative for Bank of America customers, as rewards are increased 10% just for having a checking or savings account. Preferred Rewards clients see their rewards rate increased up to 75% over the base rate of 1.5 points per dollar spent, potentially bringing rewards all the way up to 2.62 points per dollar spent.
Sign-up bonuses can put you on the road faster. Image source: Getty Images.
Cards with the easiest redemptions
We tend to think that credit cards with flexible redemption options (statement credits) are better than those that force you to redeem through a bank's travel portal. Statement credit redemptions allow you to book travel any way you'd like. At the moment, three cards fitting that criterion stand out -- one of which being the aforementioned BankAmericard Travel Rewards Credit Card.
The Barclaycard Arrival Plus World Elite MasterCard narrowly lost out for a place in our group of the best signup-bonus cards, but it earns a spot here. It offers 50,000 miles (worth $500 of travel-related statement credits) to new cardholders who spend at least $3,000 in the first 90 days after opening an account. As an added perk, cardholders enjoy another 5% bonus on redemptions. An effective rewards rate of 2.1 miles per dollar (2 points plus the 5% bonus), plus flexible redemption options makes this a good everyday travel card, but be aware of its $89 annual fee, which is waived for the first year.
Similar to the Barclaycard, Capital One Venture Rewards offers statement credit redemptions, 2 miles for every dollar spent, and 40,000 bonus miles (worth $400 in travel) after cardholders spend $3,000 on purchases within three months of account opening. And while it doesn't offer a bonus for making redemptions, its annual fee of $59 (waived for the first year) is lower than the Barclaycard option, which may make it more attractive for those with lower spending needs.
Three more hidden benefits few know about
Many cards have ancillary benefits that can be worth thousands of dollars, but you may have to dig through a lot of fine print to discover them.
Travelers who frequently drive rental cars may prefer the Chase Sapphire Preferred for the fact it offers primary car insurance when cardholders don't shell out for the rental company's collision insurance and charge the rental to the card. The big advantage here is that it's primarycoverage, which means it will pay for damage to the car before the renter's personal car insurance. Most cards only offer secondary coverage, stepping in after the renter's personal insurance has paid out what it covers. So, with secondary coverage, in the event a rental car comes back damaged, you'd have to file a claim, and likely be faced with years of higher insurance premiums -- two things those who have primary protection from a credit card won't have to worry about.
If keeping an eye on your credit score is important to you, the BankAmericard Travel Rewards Credit Card and Barclaycard Arrival Plus World Elite MasterCard offer the ability to see your true FICO credit score, and will even send you alerts about important activity (changing scores, or new account openings). These benefits are completely free.
Finally, the Chase Sapphire Preferred can multiply the value of rewards earned on other Chase cards. Cardholders receive a 20% discount through the Ultimate Redemptions portal, effectively making each point worth 1.25 times the standard value. This may tip the scale for cardholders who have other Chase cards with large point balances, as transferring those points to the Chase Sapphire Preferred card immediately increases their value for travel redemptions.
5 Simple Tips to Skyrocket Your Credit Score Over 800!Increasing your credit score above 800 will put you in rare company. So rare that only 1 in 9 Americans can claim they're members of this elite club. But contrary to popular belief, racking up a high credit score is a lot easier than you may have imagined following 5 simple, disciplined strategies. You'll find a full rundown of each inside our FREE credit score guide. It's time to put your financial future first and secure a lifetime of savings by increasing your credit score. Simply click hereto claim a copy 5 Simple Tips to Skyrocket Your Credit Score over 800.
Jordan Wathen has no position in any stocks mentioned. The Motley Fool owns shares of and recommends Mastercard. The Motley Fool has a disclosure policy.