5 New Warren Buffett Quotes Every Investor Should Read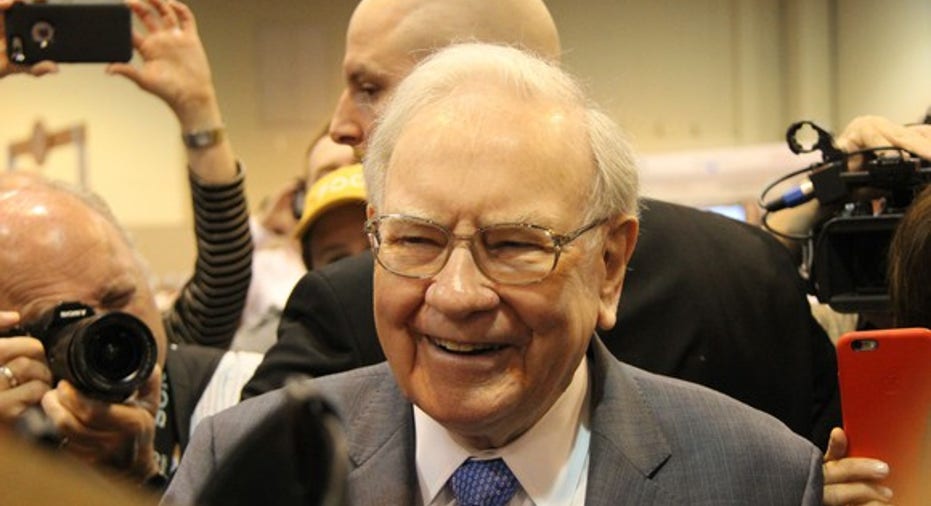 Every year, investors flock to Berkshire Hathaway's (NYSE: BRK-B) (NYSE: BRK-A) annual shareholder meeting to hear the latest words of wisdom from famed investor Warren Buffett and his partner, Charlie Munger. Last year, about 40,000 people attended the meeting, which is often called the "Woodstock for Capitalists." And 2017's meeting, which is scheduled for May 6, will likely generate a similar level of enthusiasm from Berkshire's shareholders.
But as investors wait for Buffett and Munger to take the stage in Omaha to share their latest advice on investing, leadership, life, and more, investors can peruse Berkshire's latest annual shareholder letter, which is regarded with same level of respect as his shareholder meetings. Released on Feb. 24, some investors may have already devoured the letter's contents. But if you haven't got around to reading it, here are five of the most insightful and interesting quotes -- quotes every investor should reflect on.
Warren Buffett. Image source: The Motley Fool.
Set a ceiling on share repurchases
When it has made sense, Berkshire Hathaway has repurchased its own shares. But Berkshire's repurchases over the years have adhered to one important rule that the vast majority of other repurchase programs have -- to their own detriment -- failed to follow. Buffett sets a ceiling to Berkshire's repurchase programs.
Currently, for example, Berkshire will only repurchase shares when the stock trades below 120% of its book value, because at that level Buffett believes Berkshire trades at a "significant discount" to its intrinsic value.
Other companies without a similar policy, Buffett says, are missing out.
Frequent adjustments to earnings are often "baloney"
When management consistently excludes items from earnings -- particularly aspects of business that aren't as irregular as an adjustment would imply -- Buffett says this is "baloney."
Hello, stock-based compensation
Continuing the above point about "baloney" adjustments to earnings, Buffett points a finger at the popularity of adjustments to stock-based compensation as one of the most deceitful adjustments management can make.
Buffett lets his investment managers make their own decisions
In a great example of Buffett's ability to delegate without arm twisting, Buffett's two investment lieutenants, Todd Combs and Ted Weschler, truly operate independently from the "Oracle of Omaha."
Buffett explains:
"Forever" is the goal -- but it's not a requirement
Buffett is known for his practice of buying stocks and holding them through thick and thin. But in this year's annual shareholder letter, Buffett also reminded investors that all of Berkshire's marketable securities are, indeed, marketable.
These quotes are just the beginning of the wisdom in Buffett's latest annual shareholder letter. It was packed with useful information and education for investors. For instance, this article doesn't even cover a single excerpt from Buffett's long rant on "how your money finds its way to Wall Street," or a review of Wall Street's ridiculous fees (and how to avoid them).
10 stocks we like better than Berkshire HathawayWhen investing geniuses David and Tom Gardner have a stock tip, it can pay to listen. After all, the newsletter they have run for over a decade, Motley Fool Stock Advisor, has tripled the market.*
David and Tom just revealed what they believe are the 10 best stocks for investors to buy right now... and Berkshire Hathaway wasn't one of them! That's right -- they think these 10 stocks are even better buys.
Click here to learn about these picks!
*Stock Advisor returns as of February 6, 2017
Daniel Sparks has no position in any stocks mentioned. The Motley Fool owns shares of and recommends Berkshire Hathaway (B shares). The Motley Fool has a disclosure policy.