5 Must-Read Quotes From Tesla Motors, Inc.'s New Shareholder Letter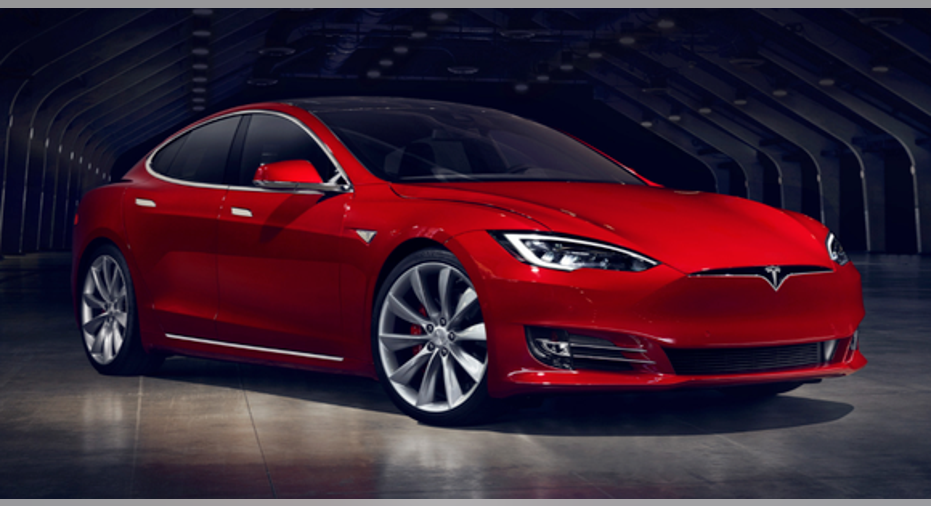 Tesla Motors' most recent quarterly shareholder letter, which was released last week, included a number of interesting updates on the fast-growing business. Published just as Tesla announced it was moving its goal to build 500,000 vehicles per year by 2020 to 2018, the letter provides timely insight.
Here are five useful takeaways from the update that investors shouldn't overlook.
GigafactoryTesla's under-construction Gigafactory, or a factory purposed to eventually produce more lithium-ion battery cells than were produced in the entire world in 2013, is arguably one of the company's most important initiatives. For the automaker to continue to ramp-up production of its vehicles, it will eventually need to rely on in-house production of battery cells in order to fulfill growing demand and to achieve lower costs for its batteries.
Management was optimistic about the factory's progress:
While production has already started at the Gigafactory, it hasn't yet begun producing batteries at the cell level. Production at the cell level is important, as this is key to maximizing economies of scale at the factory. So, it's good to hear the company is on pace to begin cell production this year.
The Model 3 objectiveStill trying to understand how the Model 3 fits into Tesla's business plan, and how the company aims to make it compelling?
Management summed up its goal with its lowest-cost vehicle in two sentences:
Model S order growth acceleratedOne key concern among investors as Model X production increases is cannibalization of Model S. But, so far, the opposite scenario is playing out, as Model S orders continue to grow.
Model S. Image source: Tesla Motors.
Management went on to note that new vehicles are actually encouraging Model S sales -- not cannibalizing demand.
Production is jumpingIn light of Tesla's wildly ambitious growth plans, it's important that Tesla's production continues to rise rapidly. Fortunately, this is exactly what's happening. In Q1, vehicle production hit a record level of 15,510 -- up 10% compared to Q4. And Tesla said it was on pace to produce 20,000 vehicles in the current quarter.
Tesla Fremont Factory. Image source: Tesla Motors.
Further, Tesla anticipates to finish Q2 with a bang.
If this weekly production rate is achieved by the last week of Q2, and maintained throughout Q3, this could mean 26,000 vehicles built during Q3.
Capital expenditures are jumping, tooBut rapid growth and bigger plans come at a steep cost.
These are just a portion of the insights from Tesla's quarterly shareholder letter. With the company's quarterly earning reports including far more explanations and updates than most publicly traded company's quarterly reports do, its letters are usually worth a read -- and this quarter's letter didn't disappoint.
The article 5 Must-Read Quotes From Tesla Motors, Inc.'s New Shareholder Letter originally appeared on Fool.com.
Daniel Sparks owns shares of Tesla Motors. The Motley Fool owns shares of and recommends Tesla Motors. Try any of our Foolish newsletter services free for 30 days. We Fools may not all hold the same opinions, but we all believe that considering a diverse range of insights makes us better investors. The Motley Fool has a disclosure policy.
Copyright 1995 - 2016 The Motley Fool, LLC. All rights reserved. The Motley Fool has a disclosure policy.