5 killed as small planes collide in midair over Southern California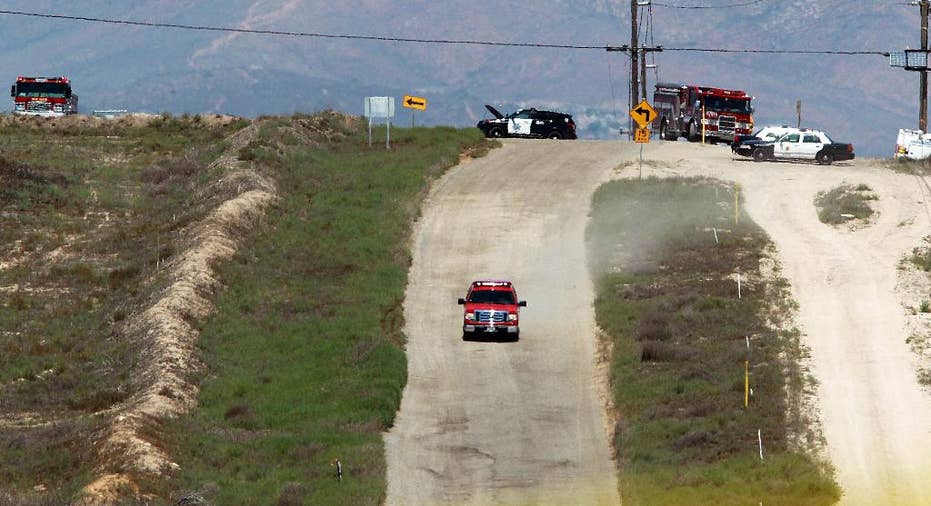 Five people were killed as two airplanes collided while nearing an airport in Southern California, authorities said.
The crash occurred around 11 a.m. PDT Sunday about 2 miles northeast of Brown Field Municipal Airport in southern San Diego County, Federal Aviation Administration spokesman Ian Gregor said.
Both planes — a twin-engine Sabreliner jet and a single-engine Cessna 172 — were approaching Brown Field, Gregor said.
The Sabreliner carrying four people was registered to military contractor BAE Systems, which said in a statement that its employees were aboard the aircraft.
The company had no immediate information on the employees or what led to the collision.
National Transportation Safety Board investigator Andrew Swick told KNSD-TV the crew members were civilian contractors on a military training flight. Swick said the Cessna's pilot was on a cross-country trip.
Both planes caught fire when they hit the ground and broke apart, said Nick Schuler, a division chief with the California Department of Forestry and Fire Protection.
"It appears it was a very violent crash, as you can tell by both aircraft being in multiple pieces," Schuler said.
The wreckage was strewn across a wide area.
Crews extinguished several brush fires where the planes came down. One firefighter was taken to the hospital after he suffered a heat-related injury, Schuler said.
Brown Field, a former Naval auxiliary air station, is in the Otay Mesa area about 15 miles southeast of downtown San Diego, near the border with Mexico.
The FAA and NTSB were investigating the cause of the collision.