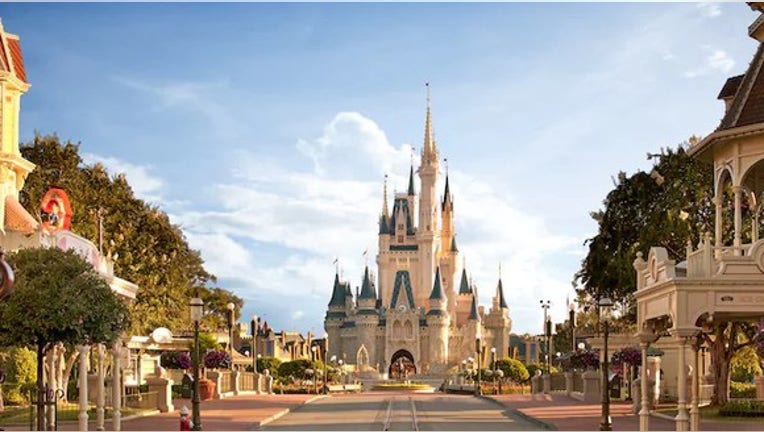 Walt Disney Co.(NYSE: DIS)reported solid fiscal second-quarter 2017 results recently, powered by strength in its parks and movie businesses. The entertainment giant's revenue grew 2.9%, while adjusted earnings per share jumped 10.3%.
There's often a wealth of color about a company's performance and future prospects shared during the analyst conference calls following earnings releases. Here are five key things you'll want to know about from Disney's Q2 call.
Image source: Disney.
1. Disney's vision for direct-to-consumer ESPN-branded subscription streaming products
From CEO Bob Iger's remarks:
Iger said the company is still targeting this year to launch an ESPN-branded direct-to-consumer subscription streaming service using its stake in streaming companyBAMTech, acquired last fall. (The service's content will be different from the content on ESPN's cable channel.)
Iger's statement above is, to my knowledge, the first time he's addressed -- at least on an earnings call -- Disney's vision for the new product -- or, more aptly, "products," plural. Investors should expect that whatever ESPN-branded streaming offering Disney rolls out this year will likely be followed by additional services relatively shortly thereafter. Tailoring these offerings is the right way to go, as one big reason that folks have been pulling the plug on cable is that, until relatively recently, they had little choice but to pay for an expanded bundle that included many channels they don't watch.
2. ESPN is enjoying mobile success
From Iger's remarks:
ESPN has received much attention over the last nearly two years due to subscriber counts declining. Iger, though, has oftenrattled off statistics on the earnings calls highlighting ESPN's strengths. He's also reviewed how the company is positioning itself to succeed in the evolving TV-viewing market, including getting ESPN included in a variety of distributors' "skinny bundles," launching streaming services, and investing in BAMTech. However, I don't recall hearing him cover ESPN's success in mobile, at least not lately, which is why this nugget is included.
Success in mobile will be critical -- a factor that will separate the media winners from the losers,as consumers are increasingly choosing to view content of all types on their mobile devices.
3. ShanghaiDisney'sguest tally hits 10 million
From Iger's remarks:
This event has almost surely already happened in the days since Iger said this on May 9. This massive $5.5 billion park opened in mid-June of last year, and clocking 10 million guests in about 11 months is an impressive accomplishment. For some context, Disney's well-established Magic Kingdom at Disney World and its Disneyland Park in California were the two most-visited theme parks worldwide in 2015, hosting about 20.5 million and 18.3 million guests, respectively.
CFO Christine McCarthy added that the company still expects the Shanghai park to break even this fiscal year, which ends in October.
4. Why Disney's studio business is unstoppable
From Iger's remarks:
Iger's comment gets at the heart of why Disney's movie-making business in general is unstoppable: The company already has a ton of classic movies that it can remake, and it continues to make wonderful new movies across all its studios (Disney, Pixar, Marvel, and Lucasfilm, which makes the Star Wars' films) that will be ripe for "reimagining," to use Iger's word, in the years to come.
5. It has increased its fiscal 2017 share repurchase target
From McCarthy's remarks:
Disney's strong balance sheet provides it with opportunities for growth, and enables it to return value to its shareholders in the form of share buybacks and dividends. Upping its share buyback target by $2 billion signals that management views Disney stock as attractively priced.
In Q2, Disney repurchased about 18.6 million shares at a cost of about $2 billion, which brings its fiscal-year-to-date buyback total to 41.5 million shares for approximately $4.4 billion.
As a wrap-up, investors should keep in mind Iger's last words in his opening remarks: "[A]s we've previously noted, we expect to deliver modest growth for fiscal 2017 with a return to more robust growth in fiscal 2018 and beyond."
10 stocks we like better than Walt DisneyWhen investing geniuses David and Tom Gardner have a stock tip, it can pay to listen. After all, the newsletter they have run for over a decade, Motley Fool Stock Advisor, has tripled the market.*
David and Tom just revealed what they believe are the 10 best stocks for investors to buy right now... and Walt Disney wasn't one of them! That's right -- they think these 10 stocks are even better buys.
Click here to learn about these picks!
*Stock Advisor returns as of May 1, 2017
Beth McKenna has no position in any stocks mentioned. The Motley Fool owns shares of and recommends Walt Disney. The Motley Fool has a disclosure policy.