5 Interesting Points From JPMorgan Chase CEO Jamie Dimons Latest Shareholder Letter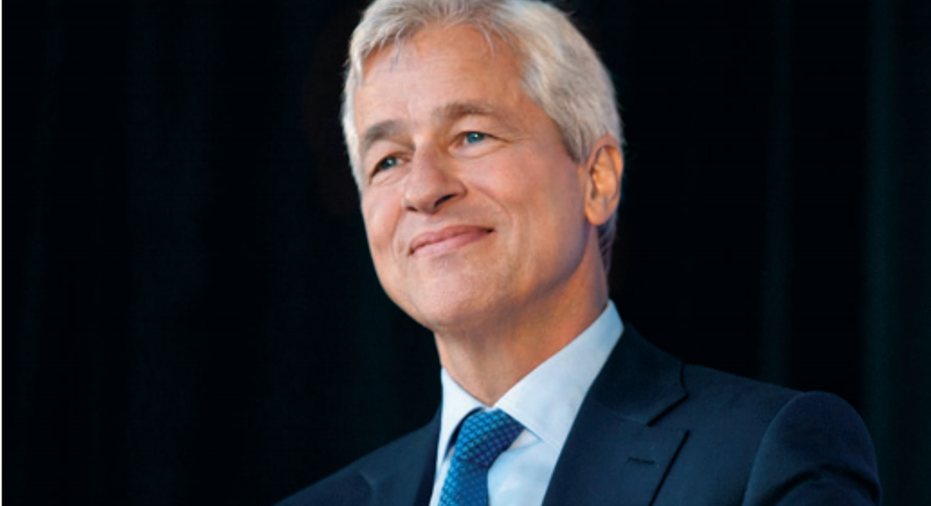 JPMorgan Chase CEO Jamie Dimon. Image source: JPMorgan Chase's 2015 annual report.
Jamie Dimon's annual shareholder letter is a must read for bank investors. Even Warren Buffet encourages investors to dig into the JPMorgan Chase CEO's yearly missive. But for those of you without the time to wade through all 50 pages of Dimon's letter this year, here are five insights that are worth taking note of.
1. Regulations and profitabilityIf there's one thing banks like JPMorgan Chase are struggling to do right now, it's to absorb a substantial increase in regulatory and compliance costs. How substantial?
With these added costs, it's reasonable to believe that banks' days of generating consistent double-digit returns on equity are a thing of the past. But Dimon thinks otherwise:
2. The network effects of international bankingInternational banking presents an assortment of risks; foremost among them is the fact that foreign-exchange rates are constantly fluctuating. At the same time, however, JPMorgan Chase's presence around the globe offers its own unique competitive advantages.
3. JPMorgan is bullish on ChinaWhat does America's biggest bank think about China's prospects for the future? They're bright, says Dimon, but the country's growth won't necessarily be smooth.
Dimon pointed out that JPMorgan Chase has $19 billion worth of outstanding exposure to China, though even under the worst-case scenario that the bank stress tests for, it isn't likely to lose more than $4 billion worth of this.
4. JPMorgan isn't worried about negative interest ratesThe central banks in Japan and Europe have both adopted negative interest-rate policies in an effort to spur lending, and thereby, economic growth. While analysts and commentators have speculated that the Federal Reserve could follow suit if the American economy tips into recession, Dimon doesn't think this is likely:
5. JPMorgan's brain drainThe fact that JPMorgan Chase is one of the best-managed banks in the United States has not escaped the attention of its competitors, many of which have set their sights on recruiting JPMorgan alum.
Bill Winters, former co-head of JPMorgan's investment bank, is now CEO of Standard Chartered.
Jes Staley, another former head of JPMorgan's investment bank, is now CEO of Barclays.
Charles Scharf, former head of JPMorgan's retail bank, is now CEO of Visa.
Frank Bisignano, former co-chief operating officer and head of mortgage banking at JPMorgan, is now chairman and CEO of First Data Corporation.
Mike Cavanagh, former chief financial officer of JPMorgan, is now CFO of Comcast.
But even though this brain drain takes an obvious toll on the bench of potential successors to Dimon, he accepts it as inevitable for a bank with JPMorgan's track record over the past decade:
The article 5 Interesting Points From JPMorgan Chase CEO Jamie Dimons Latest Shareholder Letter originally appeared on Fool.com.
John Maxfield has no position in any stocks mentioned. The Motley Fool owns shares of and recommends Visa. The Motley Fool recommends Barclays. Try any of our Foolish newsletter services free for 30 days. We Fools may not all hold the same opinions, but we all believe that considering a diverse range of insights makes us better investors. The Motley Fool has a disclosure policy.
Copyright 1995 - 2016 The Motley Fool, LLC. All rights reserved. The Motley Fool has a disclosure policy.