5 Hot Healthcare Trends We Won't Be Able to Get Enough of in 2016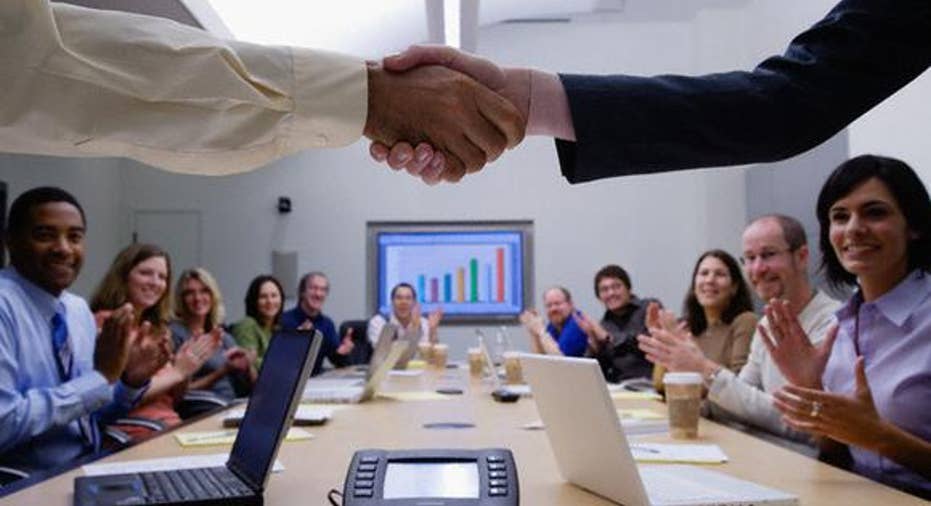 Image source: Pfizer.
Healthcare stocks may have hit a rough patch during the summer, but the fact remains that through the beginning of December most healthcare indexes have outperformed the broad-based S&P 500.
Of course, this isn't just a year-to-date trend. We've been witnessing an outperformance in healthcare stocks relative to the S&P 500 over the trailing four-year period. The SPDR S&P Biotech ETF has outperformed the broader market index by roughly 180% over the trailing five-year period. An outperformance like this entices growth-seekers and bull market optimists to continue to look for new opportunities within the healthcare sector.
Five healthcare trends we can't get enough of What might 2016 hold for the healthcare sector? In my best guess, Wall Street and investors will be focused on the following five hot trends.
1. Immunotherapies (and other personalized medicines)It's been one of the most exciting healthcare trends since 2014, and it's likely to remain a must-watch development in 2016: cancer immunotherapies.
Cancer immunotherapies are medicines that work hand-in-hand with a patient's immune system to help more effectively locate and fight cancer. One of the greatest tricks cancer can perform on our immune system is going undetected. Immunotherapies look to eliminate the ability for cancer to "hide," giving your immune system a fighting chance.
Image source: Merck.
The names to watch here continue to be Bristol-Myers Squibbwith Opdivo and Merckwith Keytruda, but I believe the newest potential entrant, Pfizerwith partner Merck KGaA, will be the one to keep an eye on in 2016. The duo's developing immunotherapy, avelumab, could deliver a number of readouts next year, including early stage data for solid tumor studies, as well as more advanced trials.
We could also argue that immunotherapies are part of an even broader trend within the healthcare space of personalizing treatment plans for patients. For example, checkpoint inhibitors like Opdivo and Keytruda tend to hone in on cancers with high PD-L1 expression. Although that potentially limits the number of patients these immunotherapies could help, it likely provides advanced non-small cell lung cancer patients with high PD-L1 expression (an indication for which they're both approved) a much better response rate and survival chance than previous standards of care.
2. ObamacareThis might make some readers cringe, but Obamacare is going to be a hot-button issue once more in 2016. Through June, based on numbers from the Centers for Medicare and Medicaid Services, Obamacare had more than 9.9 million paying members. But, on the flipside, we also heard from the nation's largest insurer, UnitedHealth Group, that it may pull out of Obamacare's health exchanges beginning in 2017 due to the losses it's been sustaining from the 500,000-plus enrollees who've needed medical care far more often than expected.
Image source: White House on Flickr.
If that's not enough of a push-pull, we also have a number of rapidly changing dynamics within Obamacare. Penalties associated with noncompliance of the individual mandate are soaring again (the greater of $695 or 2.5% of modified adjusted gross income in 2016), the employer mandate hops into full swing for businesses with 50 or more full-time-equivalent employees, and consumers are dealing with the fastest rate of premium price inflation over the past decade.
There are a lot of variables at play with Obamacare this season, and it could have dramatic effects on the top- and bottom-lines for hospitals and health-benefit providers.
3. Tax inversions and M&A dealsRegardless of what the Federal Reserve does during its December meeting on lending rates, the Fed's intermediate term stance through 2017 appears to be one where lending rates remain low relative to their historic average. That bodes well for companies on the hunt for acquisitions since low lending rates means access to cheap capital to make a deal happen.
When it comes to merger and acquisition activity few sectors have been as active in recent memory as healthcare. The upcoming year could prove to be another active one with big drug developers looking to supercharge their growth in the wake of patent expirations and insurers aiming to reduce their costs.
Image source: Flickr user Nguyen Hung Vu.
But, there's more to the increase in M&A activity than just operational synergies. We've witnessed healthcare companies in particular taking advantage of tax inversion opportunities, and the trend may continue in 2016.
Tax inversions involve the merger of comparably sized companies (one domestic and one foreign) whereby the domestic company redomiciles its headquarters to the foreign country, thereby avoiding the second-highest corporate tax rate in the world in the United States. The recent announced deal between Pfizerand Allerganwill result in a broader product portfolio and cost synergies for both companies, but it also could save Pfizer around $1 billion in taxes by moving its headquarters to Ireland.
The federal government may keep trying to crack down on these deals, but for now they remain on the table and very much in focus for the healthcare sector.
4. The merging of healthcare and technologyAnother trend Wall Street and investors won't be able to get enough of in 2016 is the merging of technology with healthcare.
Image source: NEC Corporation of America via Flickr.
A few years ago the big buzz concerned hospitals and clinics switching their health records over to an electronic format. Today we're looking at the possibilities of how 3-D printing might one day enable implantable organs to be developed, or are utilizing the capabilities of on-demand video to allow patients and their doctors to teleconference from the comforts of their homes and/or offices.
Though these trends demonstrate long-term promise, the most immediate health IT trend that could dominate 2016 is the proliferation of cloud software for revenue cycle management and employee optimization. Hospitals and clinics are searching for ways to cut their expenses, and analytics software that can help them manage their billing, scheduling, and supply chains could go a long way to making that happen. Players like Cerner, Veeva Systems, and Athenahealthare expected to remain at the center of this ongoing transition.
5. Prescription drug reformLastly, you can probably expect the hot topic of prescription drug pricing to come into play in 2016.
Image source: Pictures of Money via Flickr.
The pharmaceutical industry had hoped that calls for prescription drug reform following privately held Turing Pharmaceuticals' attempt to raise rare disease drug Daraprim by nearly 5,500% overnight would die down. Unfortunately, it appears to have lit a fire under lawmakers (which is also resonating with the public) to find ways to keep brand-name drugs as affordable as possible. Valeant Pharmaceuticalsfinds itself squarely in the crosshairs of Congress's ongoing investigation into the methodology behind drug pricing, and it's quite possible orphan drug developers and specialty drugmakers could come under increased scrutiny in 2016.
I'd also go out on a limb and say that 2016 could be known as the year Wall Street and investors question the ethics behind drug pricing, holding the CEO of individual companies responsible for accurate or inaccurate pricing. Turing's CEO, Martin Shkreli has already faced a lot of criticism, and it's possible other healthcare CEOs could come under increased scrutiny next year.
Did I miss anything? What hot healthcare trend is on your radar in 2016?
The article 5 Hot Healthcare Trends We Won't Be Able to Get Enough of in 2016 originally appeared on Fool.com.
Sean Williamshas no material interest in any companies mentioned in this article. You can follow him on CAPS under the screen nameTMFUltraLong, track every pick he makes under the screen nameTrackUltraLong, and check him out on Twitter, where he goes by the handle@TMFUltraLong.The Motley Fool owns shares of and recommends Valeant Pharmaceuticals and Veeva Systems. It also recommends Athenahealth, Cerner, and UnitedHealth Group. Try any of our Foolish newsletter services free for 30 days. We Fools may not all hold the same opinions, but we all believe that considering a diverse range of insights makes us better investors. The Motley Fool has a disclosure policy.
Copyright 1995 - 2015 The Motley Fool, LLC. All rights reserved. The Motley Fool has a disclosure policy.