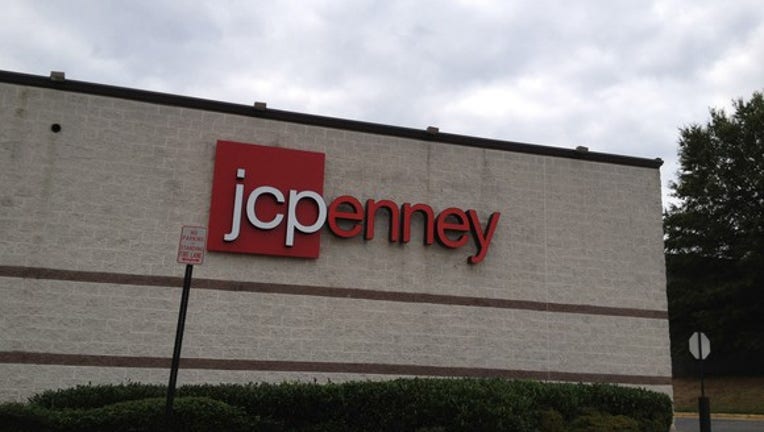 While sales trends started to improve at several department store chains last quarter, J.C. Penney (NYSE: JCP) disappointed investors with a 0.8% decline in comp sales during Q3. This forced the company to cut its full-year sales guidance. But despite the weak Q3 revenue performance, J.C. Penney posted strong earnings growth. It still expects to produce adjusted earnings before interest, taxes, depreciation, and amortization (EBITDA) of at least $1 billion in fiscal 2016.
J.C. Penney posted weak sales but solid earnings improvement in Q3. Image source: The Motley Fool.
Following the earnings release, J.C. Penney's management team spent an hour discussing the results and outlook with analysts and investors. In their presentation, they stressed the following five key points.
Warm weather hurt sales
The U.S. experienced the warmest September on record this year. That was bad news for department stores like J.C. Penney, as they generally shift their focus from selling warm-weather summer gear to fall apparel during August. Customers were less interested in buying fall clothing when the weather was still quite warm.
As a result, J.C. Penney's apparel sales slumped last quarter, whereas many other merchandise categories continued to grow. According to Ellison, unfavorable weather trends probably reduced companywide sales by at least 1% in Q3.
Fewer seasonal categories stood out last quarter
J.C. Penney is adding Sephora boutiques to more of its stores. Image source: The Motley Fool.
J.C. Penney's management is well aware of the danger of relying on favorable weather to drive sales. Over the past year or so, the company has been working hard to increase sales of items that are not weather-sensitive.
Key initiatives in this area have been growing beauty sales by opening more Sephora boutiques and expanding their assortments, rebranding J.C. Penney's salons to drive more customer traffic, and adding new products such as appliances to the home department. These initiatives are already paying off, helping to offset the weakness in apparel sales last quarter. Furthermore, there's a lot of room for growth left in these categories.
Self-inflicted wounds
J.C. Penney's return to the appliance business is poised to drive strong sales growth over the next year. However, as J.C. Penney rapidly rolled out appliance sections in many stores during August and September, it inadvertently disrupted sales in other categories.
For example, the appliance rollout drew store management teams' attention away from other categories. J.C. Penney is also still learning how to market appliances alongside its more traditional product offerings. Finally, many stores pulled labor from other sections to help get the new appliance showrooms ready.
Sales trends improved in October (especially late October), as the company got past some of these teething issues. That bodes well for Q4 and the upcoming year.
Solid earnings performance despite revenue weakness
J.C. Penney's management has repeatedly said that the company has multiple potential pathways to meeting its earnings targets. The company showcased that ability in Q3. Even though sales missed expectations, J.C. Penney grew its adjusted EBITDA by 57% last quarter and reduced its adjusted net loss by more than half.
To do that, J.C. Penney continued to reduce overhead costs and store controllable costs. Going forward, the company needs some level of sales growth to continue its earnings turnaround, but it has ample room for profit improvement even if its 3%-4% annual comp sales growth target proves to be unattainable.
Lots of sales drivers for Q4 and beyond
While J.C. Penney is ready to respond if it can't meet its sales targets, management remains confident that its revenue growth rate will accelerate starting this quarter.
Ellison noted that a lot of the company's key levers for future sales growth weren't fully rolled out until recently. Most notably, many of the appliance showrooms opened during Q3, so Q4 will be the first time that the company gets the full benefit of them. But there are plenty of other growth initiatives that J.C. Penney rolled out in the middle of 2016.
These new growth shoots already seem to be gaining traction. Together they could drive a return to steady sales growth, reassuring investors who have become nervous about the progress of J.C. Penney's turnaround.
Forget the 2016 Election: 10 stocks we like better than J.C. Penney Donald Trump was just elected president, and volatility is up. But here's why you should ignore the election:
Investing geniuses Tom and David Gardner have spent a long time beating the market no matter who's in the White House. In fact, the newsletter they have run for over a decade, Motley Fool Stock Advisor, has tripled the market.*
David and Tom just revealed what they believe are the ten best stocks for investors to buy right now... and J.C. Penney wasn't one of them! That's right -- they think these 10 stocks are even better buys.
Click here to learn about these picks!
*Stock Advisor returns as of November 7, 2016
Adam Levine-Weinberg owns shares of J.C. Penney. The Motley Fool has no position in any of the stocks mentioned. Try any of our Foolish newsletter services free for 30 days. We Fools may not all hold the same opinions, but we all believe that considering a diverse range of insights makes us better investors. The Motley Fool has a disclosure policy.