5 Growth Stocks to Buy in September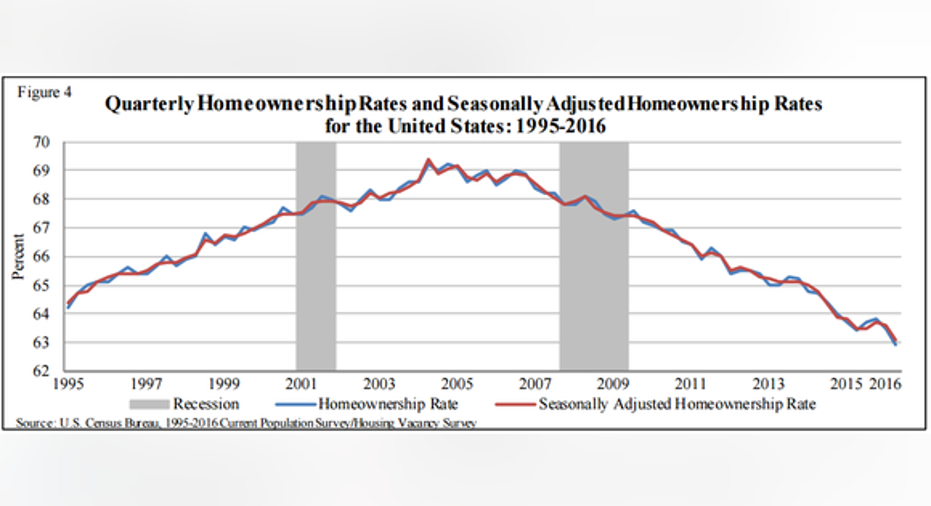 Image source: Getty Images.
History has shown that investors who consistently put small amounts of money to work in good growth stocks will do quite well over time.Of course, not every company that promises growth will actually deliver, which is why investors need to be quite picky about which stocks they choose to buy.
To aid you in your search we asked a team of Fools to share a growth stock that they think is a strong buy right now. Read on to see which companies they selected and why.
Cashing in on a strong housing market
Dan Caplinger:Low interest rates have been the bane of savers looking to generate more income from their investment portfolios, but they've been a boon to the mortgage industry. Lenders have been able to woo investors with rock-bottom interest rates, spurring successive waves of refinancing activity and stoking a new upward movement in the housing market. For Ellie Mae (NYSE: ELLI), the new housing boom is a huge positive, because it provides the software platform that an increasing number of financial institutions are using to track and manage their mortgage loan portfolios.
In its most recent quarter, Ellie Mae continued its strong pace of growth, with revenue climbing by 37% to send adjusted net income up by more than a third as well. CEO Jonathan Corr pointed to the increasing acceptance of technology to help mortgage lenders handle their business, and the company also boosted its guidance for the remainder of the year. With substantial recurring revenue coming from its Encompass system and new features attracting potential customers, Ellie Mae has developed a smart game plan for future growth. Ellie Mae is in a great position to benefit from what appears to be the new normal of low interest rates for the foreseeable future.
Wings, beer, sports, and profits
Brian Feroldi:For years Buffalo Wild Wings (NASDAQ: BWLD) has posted revenue and profit growth in excess of 20%, which propelled its stock ever high. That growth has been powered by a combination of new store openings and continuous increases in same-store sales as the company's concept has developed a loyal following.
However, we've recently witnessed that trend come to an abrupt stop. Although total revenue grew by 15% last quarter, same-store sales dropped by 2.1% at company-owned restaurants and 2.6% at franchised outlets. That was the second quarter in a row of declining sales, which has caused shares to drop by about 13% over the last year.
Image source: Buffalo Wild Wings.
I'll admit that watching same-store sales drop isn't great news, but I have a hard time believing that this growth story is over. After all, the company believes there is room for 1,700 stores in North America alone, which is still years of growth left from the roughly1,200 B-Dubs that exist today.Buffalo Wild Wings also has big plans to expand internationally calling for 400 locations to be opened over the next decade. Even then I'd argue there's plenty of room left to expand since I'm a believer that the concept will work in any culture that celebrates beer and sports.
Shares plunged earlier this year on the news of the same-store sales decline and management took the opportunity to repurchase $75 million worth of shares. They also just authorized another $300 million buyback program, and if they can reverse the same-store sales decline then EPS is set to soar.
Overall, Buffalo Wild Wings has proven itself to be a wonderful growth investment over the past decade, and I have high confidence that will be the same case in the coming one. With shares trading for about 24 times next years earnings, I think right now is a fine time to open up a position.
Zillow set to ride a long-term trend
Jason Hall: Zillow(NASDAQ: Z) (NASDAQ: ZG) may seem like a poor choice, considering thedeclining homeownership rate in the U.S., which recently fell to a 51-year low of 62.9%:
Image source: U.S. Census Bureau.
But if you focus only on the homeownership rate, you'll miss this: The vacancy rate for both owned homes and rental homes has fallen sharply since peaking in 2009, with homeowner vacant rates at 10-year lows and the percentage of vacant rental units the lowest it has been in over 20 years. In other words, there's huge demand for housing, even if homeownership rates are down from historical levels.
Furthermore, millennials -- the most populous age group in the U.S. -- are set to start driving housing in a much bigger way. According to a recent note from the San Francisco Federal Reserve, young adults are forming new households over time, even if at a later age than prior generations. As they become established in the workforce, get married, and have families, millennials will play a big role in Zillow's growth.
Looking out a decade, millennials are going to be a much bigger piece of the housing market, and Zillow is more likely than not going to be a key portal they use to find a home. Now's a great time to invest in the company and ride this long-term trend.
Diving for data
Steve Symington:After the market punishedSplunk(NASDAQ: SPLK) for itsseventh consecutive quarterly beat and raiselast week, I think investors would be wise to open or add to a position in the operational intelligence software specialist.
Image source: Getty
More specifically, shares fell as much as 12% the day after Splunk told investors revenue increased 43.4% year over year, to $212.8 million, and adjusted net income came in at $7.3 million, or $0.05 per share. Analysts, on average, were only looking for adjusted net income of $0.03 per share and revenue of $200.5 million.
And it's not as though there was some hidden bad news driving Splunk stock lower. CEO Doug Merritt insisted the quarter was "solid," citing both existing customers expanding their use of Splunk's platform and the addition of over 500 new customers. And new and expanded customer relationships included the likes ofPriceline,Uber,Yelp, and Subway. Merritt also described "increased cloud momentum," as Splunk enjoyed a significantly better-than-expected 200% increase in cloud bookings during the quarter. And finally, Splunk increased both ends of its full-year revenue guidance range by $18 million, to a new range of $910 million to $914 million, which was also well above Wall Street's expectations for full-year revenue of $897.5 million.
So all things considered, I think Splunk will be just fine as it continues to add new customers and carve out its niche. And for patient investors willing to deal with some volatility along the way, I'm convinced the pop will prove a compelling buying opportunity.
A rare opportunity
Sean Williams: Growth stocks are everywhere, but finding quality growth stocks can take some serious digging. If you're looking to pick up a beat-up but far from broken growth stock in September, my suggestion would be Alexion Pharmaceuticals (NASDAQ: ALXN), whose shares are down 28% year-to-date.
Alexion Pharmaceuticals essentially ran into two brick walls in 2016. First, the beginning of the year sell-off whacked biotech stocks, and they've yet to fully recover. The other issue was its top-line release of data from its late-stage REGAIN study in early June. Within REGAIN, Soliris failed to meet its primary endpoint in refractory generalized myasthenia gravis (gMC), which essentially meant no label expansion to gMC in the drugs' immediate future. Investors took both events as a reason to sell this high-growth biotech stock.
Image source: Getty Images.
Now here's why you should buy.
First, we're talking about a company with a prime focus on rare and ultra-orphan diseases. Focusing on rare-disease drugs means contending with little competition, having plenty of orphan drug protection, and generally having excellent pricing power. For instance, in the second quarter total revenue jumped 18% to $753 million, with Soliris leading the way with 10% sales growth to $701 million. There are still plenty of opportunities for Alexion to deliver organic growth with Soliris, and especially its acquired therapeutic Kanuma for the treatment of lysosomal acid lipase deficiency.
Secondly, we've probably witnessed an overreaction to the REGAIN trial results. Though Soliris failed to meet its primary endpoint, FiercePharma reports that physicians may still opt to use Soliris off-label since no alternative medications currently exist for the rare disease. Furthermore, Soliris did hit its secondary endpoints, all three of them, and narrowly missed the primary endpoint. In the end, Soliris could still see a nice boost from gMC, even if it doesn't get a nod of approval from the Food and Drug Administration.
Fundamentally, Alexion is also attractive. Between 2015 and 2019 Wall Street pegs the company to double its sales from $2.6 billion to $5.2 billion, while nearly doubling its full-year EPS from a reported $4.99 in 2015 to a forecasted $9.78 by 2019. Its current PEG ratio of 1.5 suggests modest upside with more aggressive growth possible if Soliris and Kanuma outperform.
A secret billion-dollar stock opportunity The world's biggest tech company forgot to show you something, but a few Wall Street analysts and the Fool didn't miss a beat: There's a small company that's powering their brand-new gadgets and the coming revolution in technology. And we think its stock price has nearly unlimited room to run for early in-the-know investors! To be one of them, just click here.
Brian Feroldi owns shares of Alexion Pharmaceuticals, Buffalo Wild Wings, Ellie Mae, Priceline Group, Yelp, Zillow Group (A shares), and Zillow Group (C shares). Like this article? Follow him onTwitter where he goes by the handle@Longtermmindsetor connect with him onLinkedInto see more articles like this.
Dan Caplinger owns shares of Priceline Group. Jason Hall owns shares of Buffalo Wild Wings, Zillow Group (A shares), and Zillow Group (C shares). Sean Williams has no position in any stocks mentioned. Steve Symington owns shares of Buffalo Wild Wings. The Motley Fool owns shares of and recommends Buffalo Wild Wings, Ellie Mae, Priceline Group, Splunk, Zillow Group (A shares), and Zillow Group (C shares). The Motley Fool recommends Yelp. Try any of our Foolish newsletter services free for 30 days. We Fools may not all hold the same opinions, but we all believe that considering a diverse range of insights makes us better investors. The Motley Fool has a disclosure policy.