5 Don't-Miss Quotes from Mattel's Q1 Earnings Call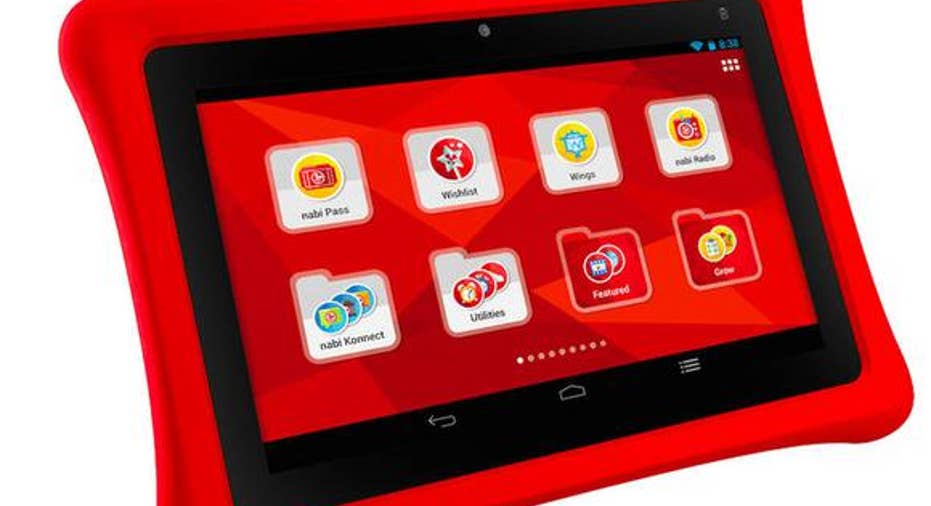 Mattel reported first-quarter 2016 earnings on Wednesday. The toymaker beat analysts' revenue estimates, but fell short on the bottom line, due to the loss of a Disneylicense to rivalHasbro, continued currency headwinds, and struggling Barbie sales.
Shares of Mattel closed Thursday down 5.8%. The stock has returned 21.4%, including dividends, over the one-year period through Thursday, crushing the S&P 500's 1.8% return and edging past Hasbro's 19.9% return.
My purpose isn't to rehash the results (you can read my take here), but to supplement the earnings release data with color from Mattel's analyst conference call. Here are five things you should know.
Image source: Mattel.
1. Fisher-Price is getting a style makeoverFrom President and COO Richard Dickson's remarks:
Adler, who is known for his modern design sensibilities, will set the style direction for the maker of products for babies through preschoolers. This style revamp is specifically aimed at capturing the dollars of more millennials, a demographic that reportedly wants its children's products to be stylish additions to their homes. Some of these products will likely come with higher price tags, which should translate to expanded profit margins for Mattel.
2. Plans for tech acquisitions Fuhu and SproutlingFrom CEO Chris Sinclair's remarks:
Image source: Mattel.
Mattel acquired in January the assets of Fuhu, which had been in bankruptcy, and Sproutling. Fuhu, like Mattel, is based in El Segundo, Calif., and best known for its colorful line of nabi children's tablets. San Francisco-based Sproutling makes a smart baby monitor that measures heart rate, skin temperature, motion, and position. The product was named a Best of Innovation Honoree at the 2015 Consumer Electronics Show (CES).
CFO Kevin Farr said that Mattel expects these acquisitions to be break-even from an earnings standpoint this year and "hopefully accretive" to earnings next year.
Acquiring Sproutling should prove a great move. I'm less sold on the Fuhu asset acquisition, as affordable tablets generally have thin profit margins, though certainly there's much synergy that could be exploited between Mattel's brands and a child-focused tablet.
3. The newFashionista Barbies are now rolling out internationallyFrom Dickson's remarks:
The new Fashionista collection includes dolls with three new shapes -- petite, tall, and curvy -- that Mattel launched in the U.S. amid much publicity earlier this year. These dolls might help international Barbie sales during the remainder of the year. First quarter year-over-year sales of the iconic doll decreased 3%, though were flat in constant currency. Sales were up 11% in the U.S. & Canada, and down 7% internationally.
4. Why Mega Brands' construction business is on fireFrom Dickson's remarks:
Mattel acquired Montreal-based Mega Brands in 2014 to expand into the fast-growing construction building sets and arts and crafts categories. Mega Brands at the time was the No. 2 player -- behind titan Lego -- in what was then a $4-billion construction building set market.
The brand's initiatives are paying off. Revenue in the construction/arts & crafts segment in the first quartersoared 62% on a reported basis and 78% in constant currency to $61.9 million, accounting for 6.4% of the company's total revenue.
While Hasbro remains by far the better performing of the big two publicly traded toy companies, it lacks a solid presence in the construction set space.
5. Fisher-Price is upping its focus on early childhood developmentproductsFrom Dickson's remarks:
The early childhood development space has performed well and management believes it has even greater growth potential. There was no mention of margins, but I'd suspect this space has higher-than-brand-average profit margins. Parents are often willing to pay up for products they believe will help give their children a strong start in life.
The article 5 Don't-Miss Quotes from Mattel's Q1 Earnings Call originally appeared on Fool.com.
Beth McKenna has no position in any stocks mentioned. The Motley Fool owns shares of and recommends Hasbro and Walt Disney. Try any of our Foolish newsletter services free for 30 days. We Fools may not all hold the same opinions, but we all believe that considering a diverse range of insights makes us better investors. The Motley Fool has a disclosure policy.
Copyright 1995 - 2016 The Motley Fool, LLC. All rights reserved. The Motley Fool has a disclosure policy.