5 Data Points Wall Street Is Anxiously Awaiting in Merck's Q1 Report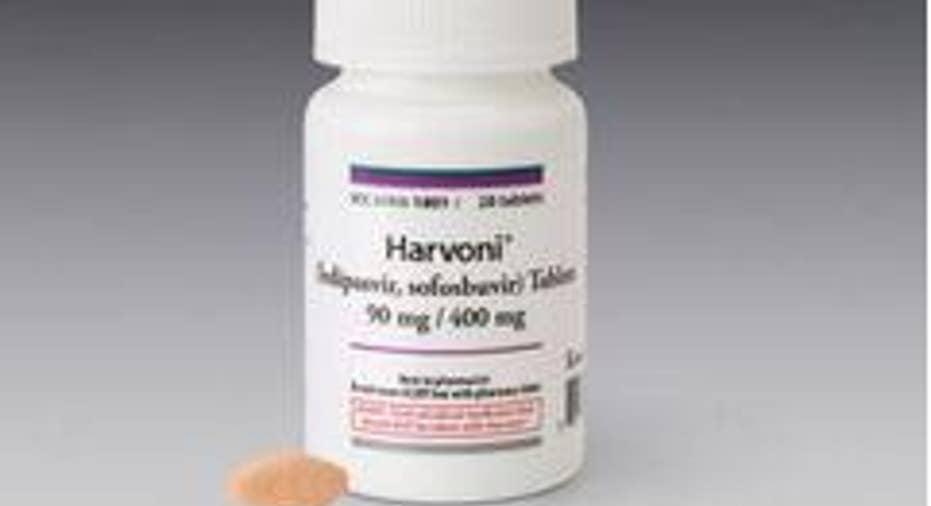 Image source: Merck.
We may be in the thick of earnings season, but of all the Big Pharma companies, Merck is one of the last to report its first-quarter results. On Thursday, May 5, Merck will remove the covers and give Wall Street and investors an intricate look at its Q1 results.
Wall Street anticipates that Merck will generate $9.47 billion in sales, a less than 1% increase from the year-ago quarter, with the company matching its year-ago adjusted EPS of $0.85. Although past performance is no guarantee of future results, Merck has managed to surpass the consensus EPS estimate for eight straight quarters, so a beat would seem to be in the cards.
Merck's five most important data points However, Wall Street, and shareholders for that matter, will have their eyes on a lot more than just Merck's headline Q1 EPS and total revenue figure. Five other data points stand out as particularly important this quarter, and they are what I would recommend you focus your attention on.
1. Mature product salesI'm in no way singling Merck out here, as nearly every Big Pharma has been dragged down this decade by patent expirations and declining sales in mature products. However, most Big Pharma stocks have witnessed a slowdown in the decline of mature product sales, or have even seen a stabilization. Merck's Q4 actually showed an ongoing decline in mature product sales, with little signs of slowing as Singulair, Nasonex, Isentress, and Remicade sales all declined by a double-digit percentage in 2015.
These four drugs still combined to generate more than $5 billion of Merck's $34.8 billion in pharmaceutical sales last year, meaning an ongoing decline could have a materially bad impact on Merck's near-term growth prospects. A best-case scenario would be to see Singulair's and Nasonex's decline level off a bit, but only time will tell if that's the case. Remicade, I'm afraid, will continue to be blasted in Europe by biosimilar competition.
2. Zepatier sales and market shareAn exciting development for Merck in Q1 was the approval of its hepatitis C cocktail drug Zepatier by the Food and Drug Administration. It's the only currently approved once-daily HCV drug that can give Gilead Sciences' once-daily Harvoni a run for its money.
Image source: Gilead Sciences.
When Zepatier was approved, it wasn't expected to unseat Gilead's Harvoni as the premier genotype 1 therapy. In some instances, Zepatier still needs to be administered with a ribavirin, and a ribavirin can cause anemia and rashes. Harvoni doesn't need to be administered with a ribavirin, so in terms of quality of treatment, Gilead's Harvoni still leads the pack. But Merck's Zepatier did come in with a wholesale cost around $40,000 below that of Harvoni, playing on the heartstrings of insurers and physicians looking for a potentially more cost-effective HCV product.
Wall Street is going to be very interested to see how Zepatier fared in its first few weeks on pharmacy shelves. No one is expecting a miracle quarter out of Zepatier, but considering Harvoni sales fell 14% in Q1 for Gilead (more than $560 million), the thinking is that Merck may have picked up much of what Gilead lost.
3. Januvia sales and market shareDuring the fourth quarter, Merck announced that sales of its best-selling drug, type 2 diabetes DPP-4 inhibitor Januvia, fell 12% -- or really 6% if you strip out the negative effects of currency translation. Considering how much Merck has invested in marketing Januvia recently, the decline came as a bit of a shock and wiped out what looked to be another year of modestsales gains for the drug.
Image source: Boehringer Ingelheim.
The culprit for the decline in Januvia sales really wasn't touched upon, but I'd surmise SGLT-2 inhibitors were the primary cause. SGLT-2 inhibitors work by blocking glucose absorption in the kidneys in order to control a person's glycemic balance. But more importantly, their side effects include weight loss and lower systolic blood pressure, which is great news since obesity and high blood pressure are common problems associated with type 2 diabetics.
In September, we also received data from Eli Lilly's and Boehringer Ingelheim's long-term cardiovascular study known as EMPA-REG OUTCOME. The study showed that Jardiance led to a 32% risk reduction in all causes of death, which was statistically superior to the current standard of care. Even though Merck has been adamant that DPP-4 and SGLT2 inhibitors are designed to work as complementary treatments, we could be witnessing Januvia's slow decline at the hands of drugs like Eli Lilly's and Boehringer's Jardiance. Januvia's Q1 sales could tell quite the story.
Image source: Merck.
4. Keytruda sales and NSCLC market shareNext, Wall Street will be paying close attention to the reported sales growth in cancer immunotherapy drug Keytruda. As one of just a handful of FDA-approved immunotherapy products, Merck's Keytruda really has a chance to establish itself as a dominant oncology player for years to come. However, it'll need to be competitive with the likes of Bristol-Myers Squibb's cancer immunotherapy, Opdivo.
What will really be intriguing is to see what sort of market share Keytruda was able to grab in second-line advanced non-small cell lung cancer (NSCLC). Keytruda is only approved to treat second-line advanced NSCLC patients with high levels of PD-L1 expression, whereas Bristol-Myers' Opdivo can treat the full gambit of advanced NSCLC patients, regardless of PD-L1 expression. I wouldn't anticipate Keytruda taking a majority share by any means, but considering the success Keytruda garnered in treating former President Jimmy Carter for advanced melanoma, Keytruda's growth and market share could turn some heads.
Image source: Flickr user Thomas.
5. GuidanceLastly, there will likely be an increased focus on Merck's full-year outlook after the company provided 2016 guidance in February that was below the Street's expectations. At the time of its report, Wall Street was looking for $40.2 billion in sales and $3.72 in full-year EPS. Merck's guidance called for $38.7 billion to $40.2 billion in sales and $3.60-$3.75 in full-year EPS. Based on the midpoints, Merck's guidance disappointed.
What wasn't known at the time was why Merck's midpoint was below Wall Street's expectations. Investors have only been able to speculate why for the past three months. My suspicion is Januvia's slowing sales and Remicade's loss of share overseas caused Merck to take a more cautious approach to its 2016 guidance. But another midpoint revision lower would be cause for real concern. I'd pay close attention to Merck's 2016 guidance compared to the above range offered in February.
The countdown is almost over, folks, so make sure your alarm is set for Merck's Q1 results this Thursday, May 5.
The article 5 Data Points Wall Street Is Anxiously Awaiting in Merck's Q1 Report originally appeared on Fool.com.
Sean Williamshas no material interest in any companies mentioned in this article. You can follow him on CAPS under the screen nameTMFUltraLong, track every pick he makes under the screen name TrackUltraLong, and check him out on Twitter, where he goes by the handle@TMFUltraLong.The Motley Fool owns shares of and recommends Gilead Sciences. Try any of our Foolish newsletter services free for 30 days. We Fools may not all hold the same opinions, but we all believe that considering a diverse range of insights makes us better investors. The Motley Fool has a disclosure policy.
Copyright 1995 - 2016 The Motley Fool, LLC. All rights reserved. The Motley Fool has a disclosure policy.