5 Companies That Could Benefit From Apple Home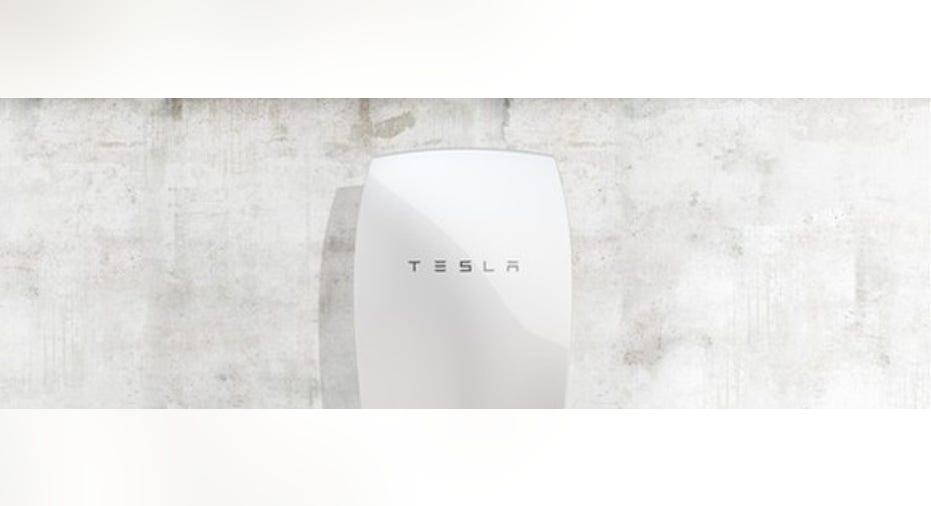 Apple has finally introduced a Home app that will integrate smart home devices with HomeKit framework. The concept has been around since 2014, but it's lacked a central control location for devices. That's changed with the new Home app, which can now be the command center for your home.
Unlike other home automation systems like Control 4 or HomeSeer, you probably have the control system in your pocket already. With Home, there's no need for new equipment or wiring. And that will open up a world of innovative devices for the home.
Thermostats could become a hot business in smarter homes. Image source: Nest.
Nest
When Alphabet bought Nest for $2.3 billion in 2014, it was a leader in the smart thermostat space. Since then, it's introduced a carbon monoxide detector, a security camera, and even tried to make Nest the smart hub of the house. I think Apple's Home app will take some of the pressure off Nest being the hub and allow the company to focus on making devices and aggregating data from those devices.
In many ways, Apple is just helping simplify and expand the market Nest was trying to create itself. And if Nest makes its devices HomeKit-compatible, it'll have a bigger market opportunity than it would if it tried to build a home automation ecosystem by itself.
Honeywell
The old guard of thermostats,Honeywell has been caught in no-man's-land with its smart home devices. It makes thermostats, security devices, humidifiers, and even water leak detectors, but doesn't really offer a cohesive product line to customers. Devices don't necessarily work together, and the control systems range from a central panel to a control panel on every device. Apple may help bring some cohesion to those devices.
What Honeywell lacks today is the cache to be a retail brand like Nest. But it has a huge presence in the construction business, where it's been operating for years. I'd look at this as an opportunity for Honeywell to take its main brand or the Lyric brand (where it houses many new smart devices) to the masses. If it manages to capture a significant share of the market, it could avoid being rendered obsolete by more innovative competitors.
August
One of the leaders in smart locks and smart camera doorbells (yes, that's a thing) is August. And with geofencing in HomeKit, Apple customers will be able to lock doors by leaving the house or see who's at the door, right from their phone or watch.
This could unlock new product opportunities as well. And August has already made its way into the Apple Store, a coveted spot for an upstart.
The Powerwall could benefit from Apple Home's control settings. Image source: Tesla Motors.
Tesla Motors
While most of the attention Tesla Motors gets is focused on its electric vehicles, the company's also putting work into an energy storage product called the Powerwall. With HomeKit, there is opportunity to integrate its two products, vehicles and home batteries, into one smart home space.
The Powerwall will be able to incorporate data from utilities about time-of-use rates and demand response, and it could even work with other smart appliances to help minimize consumers' electricity bills. And a smarter control system could allow Model S owners to charge their vehicles at times when electricity costs are low.
A control system like Home has the potential to unlock a lot of optionality in Tesla Motors' products. Finally, I think the company will get an incremental boost from giving customers the ability to see devices all in one place.
Chamberlain
A garage door opener may be one of the least appreciated devices in the home. If it's not broke, no one notices it. But the Home app could change that.
If a garage door had the functionality of opening as you approached the house, and if you could confirm on an app whether it was closed or not (and close the garage door if you aren't home), it could make buying a new opener enticing. Maybe this forgotten device will soon be a key to the smart home, and Chamberlain has a big lead in the market if that happens.
Home innovations are coming
Apple's Home app really opens up a world of possibility for manufacturers of innovative devices. And with millions of people having devices in their pockets that can control the home, the potential market is huge. From safety and security to energy management, this app could bring about a slew of devices, some of which we haven't even imagined yet,and I'm excited to see how companies use this new capability.
The article 5 Companies That Could Benefit From Apple Home originally appeared on Fool.com.
Suzanne Frey, an executive at Alphabet, is a member of The Motley Fools board of directors. Travis Hoium owns shares of Apple. The Motley Fool owns shares of and recommends Alphabet (A shares), Alphabet (C shares), Apple, and Tesla Motors. The Motley Fool has the following options: long January 2018 $90 calls on Apple and short January 2018 $95 calls on Apple. Try any of our Foolish newsletter services free for 30 days. We Fools may not all hold the same opinions, but we all believe that considering a diverse range of insights makes us better investors. The Motley Fool has a disclosure policy.
Copyright 1995 - 2016 The Motley Fool, LLC. All rights reserved. The Motley Fool has a disclosure policy.